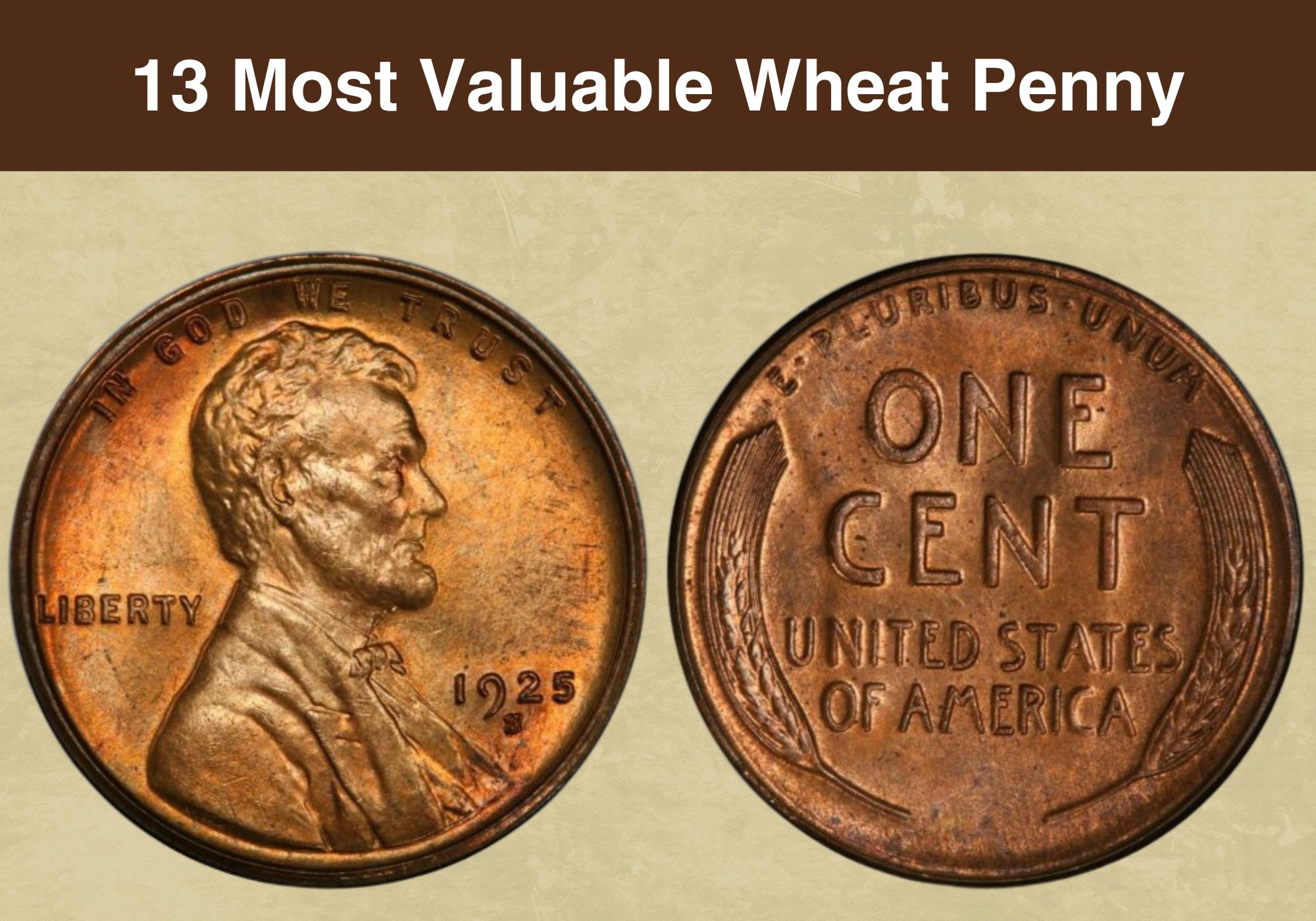 Are you looking to add wheat pennies to your coin collection?
Do you want to make the most of your time and efforts by collecting only the most valuable wheat pennies?
You've come to the right place! In this article, you will discover wheat pennies worth money. Whether you are a new hobbyist or an experienced collector, it always helps to know what to look for in a certain coin to get the most return.
When it comes to wheat pennies, there are those that are worth a few dollars and those that can fetch you hundreds or thousands. The trick lies in knowing what features to look for in your coins to distinguish junks from gems.
Wheat pennies, aptly known as Lincoln pennies, are a tribute to president Abraham Lincoln. Collecting these coins has many benefits, including the sentimental and financial value. So, you can never go wrong by adding a high-value Wheat Penny to your collection.
So, let's get started and find the most valuable wheat pennies.
Most Valuable Wheat Penny Worth Money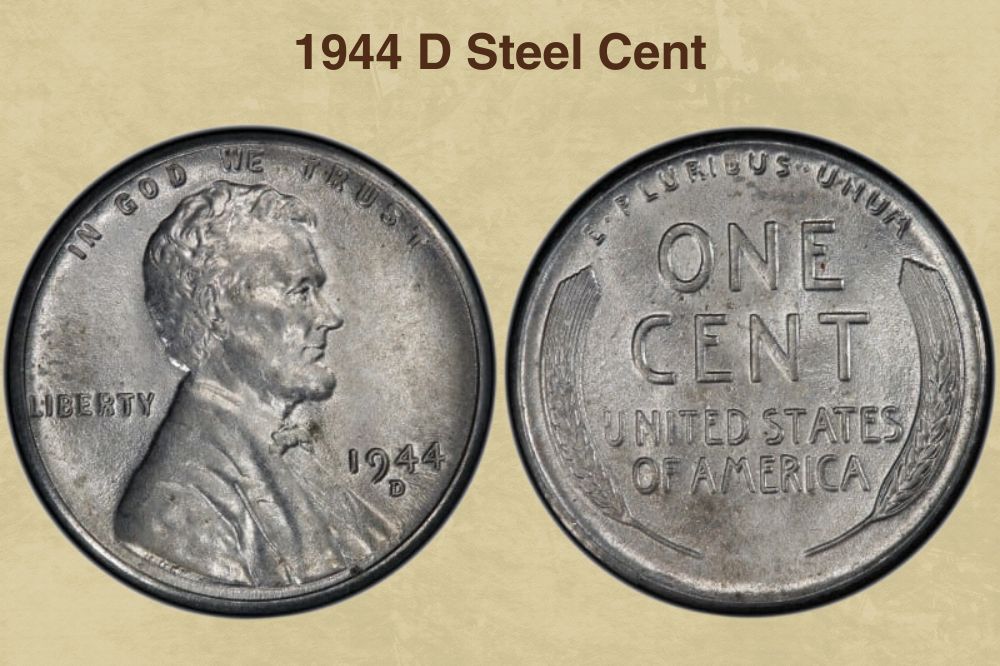 The 1944-D steel is one of the rarest and among the most fascinating Wheat penny. This error coin was created when wheat penny dies struck steel planchets instead of the usual bronze planchets used to strike wheat pennies.
In 1943 all mints except for the one in Denver struck zinc-clad steel coins for foreign countries. It is believed that some of the steel planchets were carried over to the mints where they were accidentally struck using 1944 wheat penny dies.
Since the 1944-D steel cents were accidental strikes, only a few were minted before Mint workers realized the anomaly. Only about seven known examples exist today.
One of these examples was graded MS63, the finest of the seven and was sold for a whopping $115,000.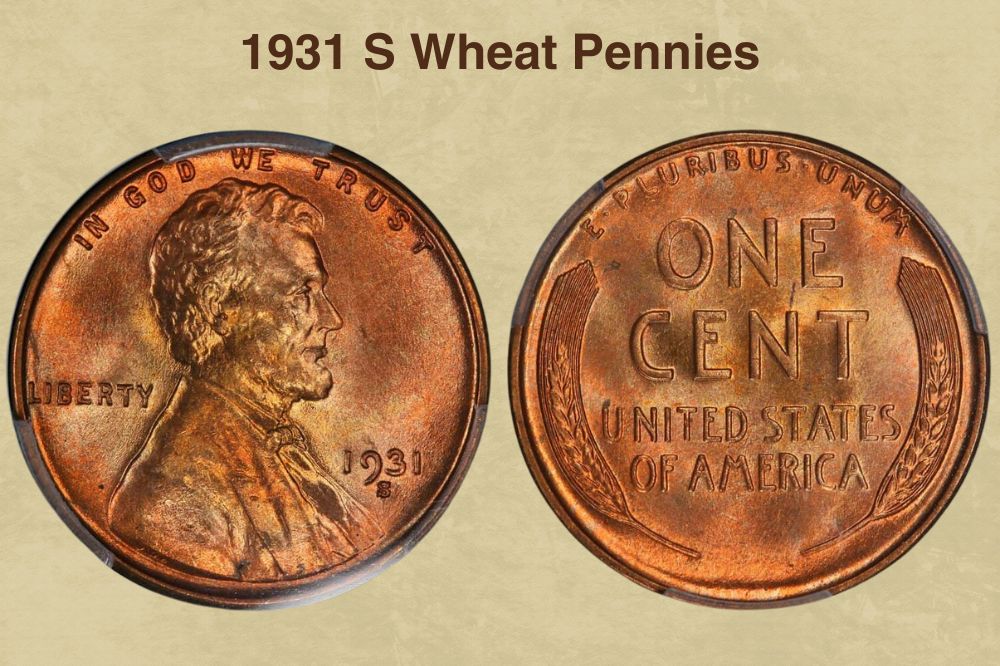 The 1931-S Lincoln cent has the second lowest mintage in the entire Wheat penny series, with the Mint striking only 866,000.
The low mintage prompted collectors to hoard these coins, leading to an even greater shortage of 1931-S Wheat Pennies
On the other hand, the hoarding of new coins means that uncirculated examples are fairly easy to obtain up to MS65. Any penny above MS66 is exceptionally rare and only about 100 specimen are known to exist in this or a higher grade.
Although red-colored 1931 wheat pennies draw a premium, most other coins on this series are poor struck with faint details and almost no luster or frosting even for coins in higher grades.
An example, red in color and graded MS66 sold at a 2011 Heritage Auction for $18,600. Brown and Red Brown examples are equally valuable with prices ranging between $2,600 to $5,000.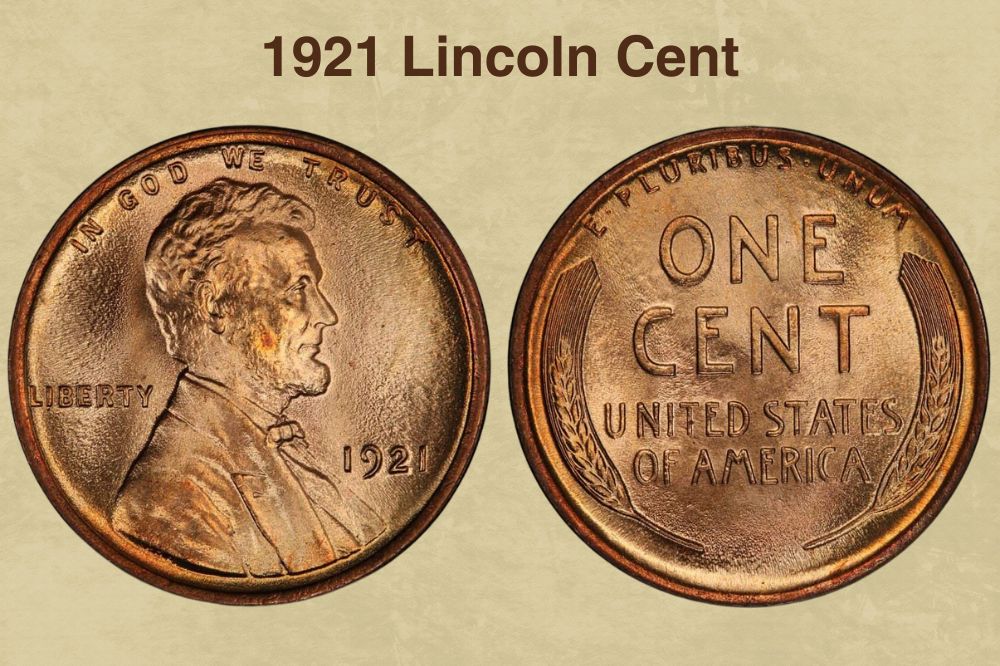 The Mint struck nearly 40 million Lincoln wheat pennies in 1921, making these coins quite common. 1921 Lincoln cent is easy to come by in circulated condition and are generally very affordable.
These wheat pennies start to become scarce at grade MS63 and are extremely rare in grades MS67 or higher. 1921 Lincoln cents in higher grades are expectedly pricey as is demonstrated by one example that graded MS68 and sold for $55,200.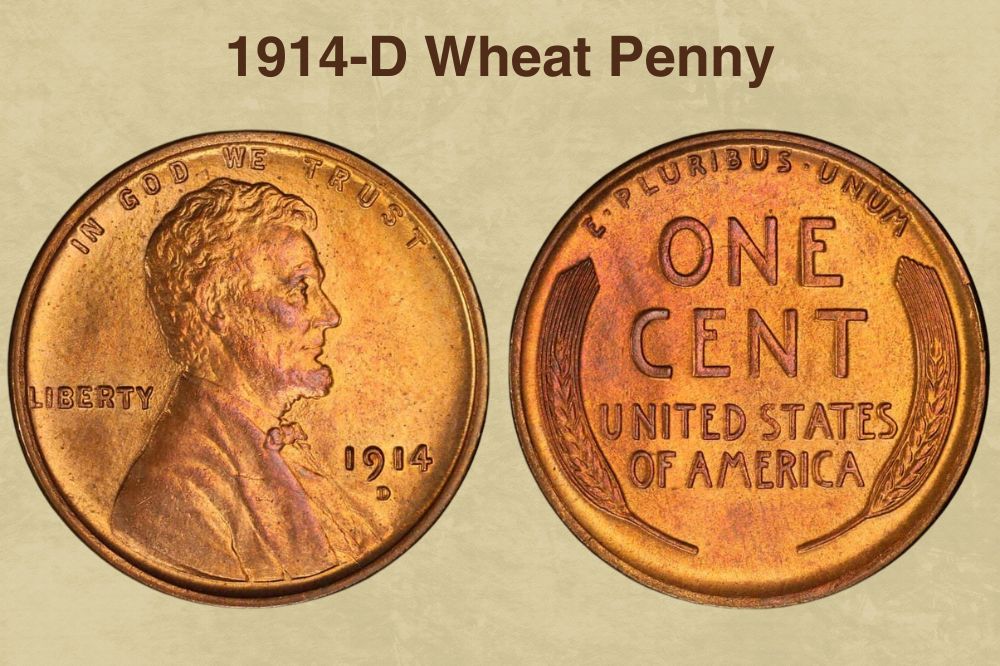 With a mintage of about 1.2 million, the 1914-D wheat penny is among the scarcest wheat pennies and generates a lot of interest among coin collectors.
That same year, the Philadelphia mint struck more than 70 million wheat pennies so you can see how truly scarce the 1914 Denver penny is.
If you come across what appears to be a 1914 wheat penny with a D mint mark, be sure to check that you have an authentic coin.
This coin is prone to counterfeiting due to its scarcity and the interest it draws from collectors. Consult a professional authentication service to check that you have a real 1914-D wheat penny.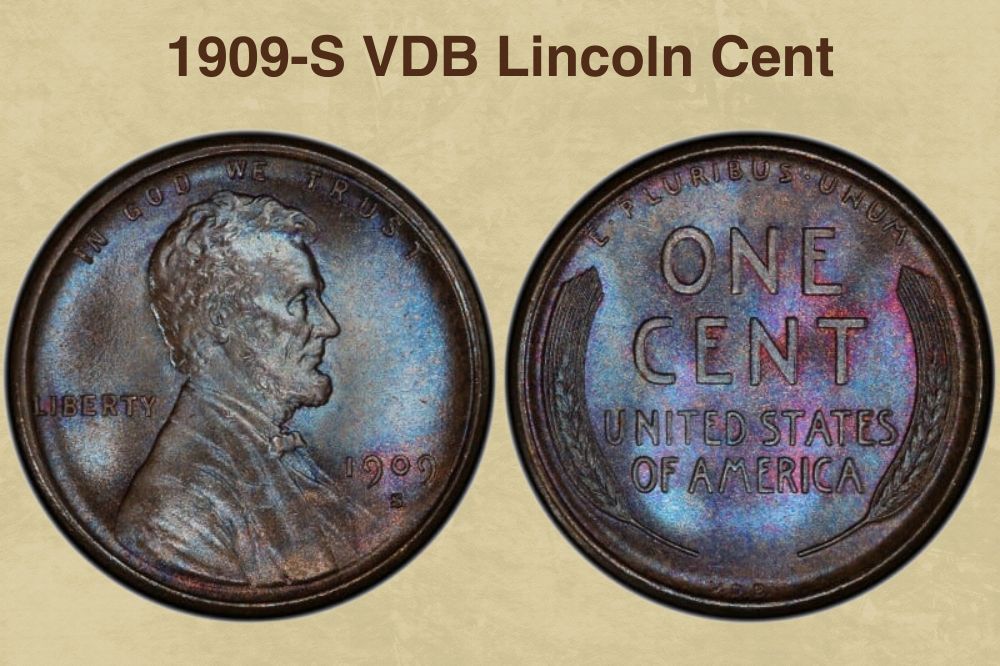 The 1909-S VDB is a collectors' favorite and is considered among the 100 greatest coins in the United States.
This coin has an interesting history, which further adds to its intrigue. The 1909-S VDB wheat penny gets its name from its designer, Victor David Brenner, who added his full name on the coin's reverse at the bottom. But, the chief engraver at the time changed this and instead inserted the designer's initials.
But, there was a lot of uproar about Brenner's initials appearing prominently on the coin's reverse, with concerns that the placement was far from subtle and amounted to illegal advertising.
To quell the hullabaloo, Mint workers removed the VDB initials altogether from subsequent 1909 coins. So that year, the San Francisco mint struck only 484,000 Lincoln wheat pennies with the VDB initials while the remaining mintage did not have the mintage.
The low mintage created an instant interest in the VDB coins with collectors rushing to hoard them in large quantities.
Today, 1909-S VDB wheat pennies are extremely rare, with very few found in circulated condition, given that collectors hoarded large amounts of these coins as soon as they were released into circulation.
Red 1909-S VDB Lincoln cents are the most valuable and can fetch as much as $168,000. But, these coins are equally valuable in brown and read brown colors, with prices ranging between $10,000 and $19,200.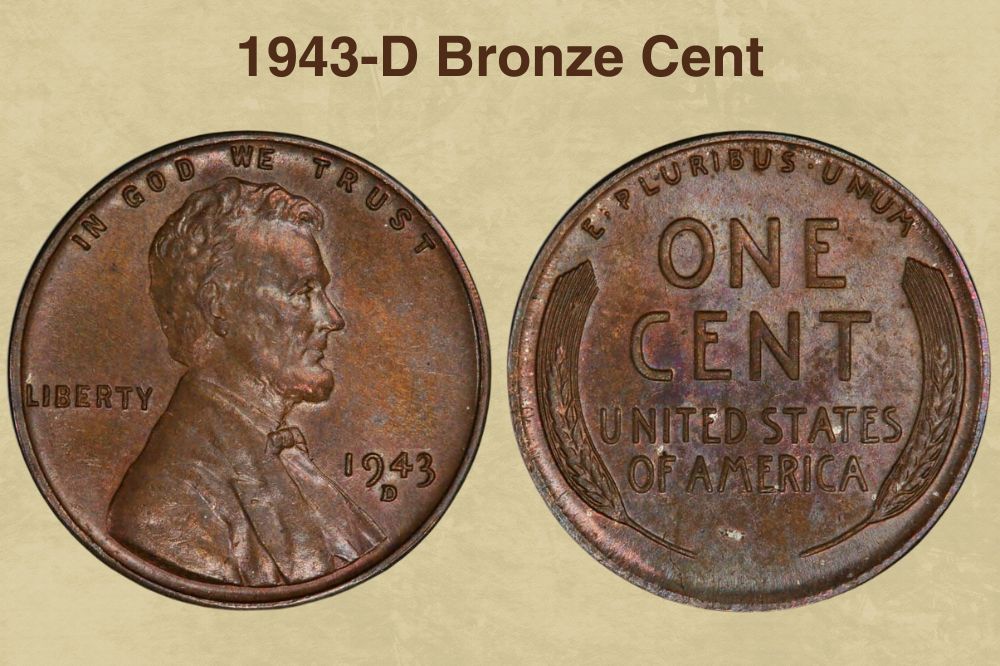 Just like the 1944-steel cent, the 1943-D bronze cent generates a lot of buzz and is equally prone to counterfeiting.
The 1943-D bronze cents were created during the Mint's transition from the use of copper to steel. At this time, the country needed to copper for war efforts and therefore in 1943 only, the Mint struck coins on steel planchets.
During the transition, a few copper planchets were left behind and accidentally struck with the 1943-dies. This error happened among a few copper planchets, making these coins extremely rare.
As mentioned, you should always have your coins authenticated before doing any major investment. But, you can also do the magnet test for an initial check-up. Simply use a magnet to lift the penny. The coin is likely authentic bronze coated copper if it is not attracted to the magnet. If it is attracted to the magnet, it is probably a steel coin coated in copper.
A 1943-D bronze cent graded MS64 was sold for $840,000 at an auction in 2021.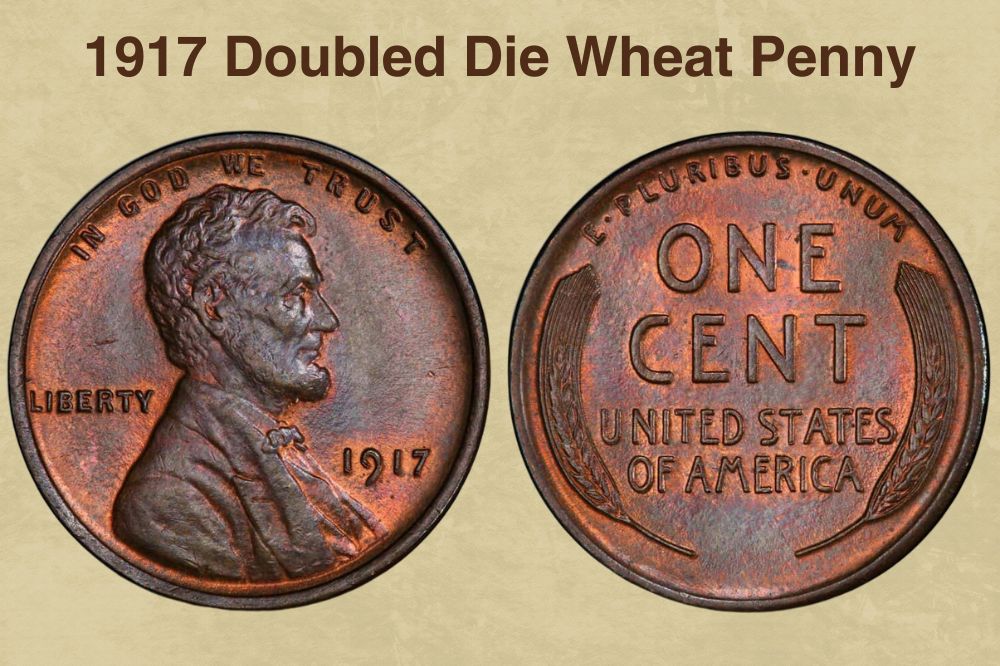 The 1917 doubled die wheat penny is quite popular among specialists and advanced collectors with a trained eye.
About 200 specimen exist in circulated and uncirculated condition. Uncirculated examples are very scarce and difficult to obtain especially in higher mint state grades.
The clear doubling plus the scarcity makes the 1917 doubled die wheat penny all the more popular among collectors. The doubling is visible around the motto IN GOD WE TRUST and the date.
Expect to pay premium prices, especially for the red variety. One red example graded MS67 was auctioned for $120,000 while brown specimen can cost as much as $14, 950.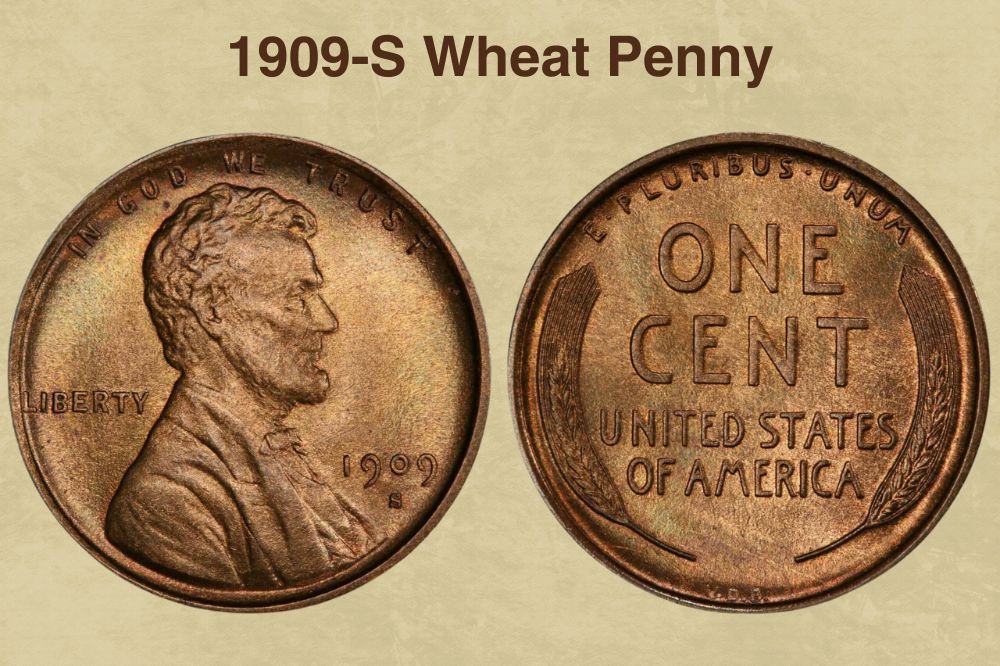 The San Francisco mint struck only about 1.8 million wheat pennies in 1909, a generally low mintage compared to other dates in the same series.
Admittedly the 1909-S VDB has kind of overshadowed the 1909-S wheat penny, yet its low mintage and generally attractive strike makes it very desirable even in circulated grades.
Red-colored 1909-S wheat pennies are considered to be in gem condition, making the some of the most valuable wheat pennies in the entire Lincoln series.
While a brown example can fetch about $1700, red examples have been sold for as much as $69,000.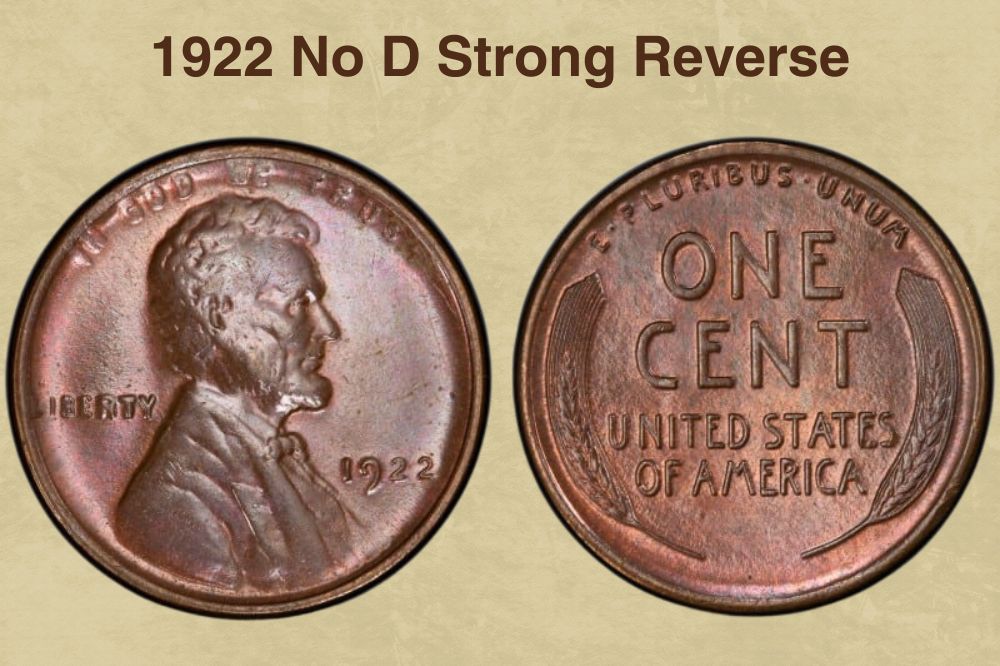 The 1922 wheat penny is unique in its own right. It is the first and only coin in the Lincoln cent series to miss a mint mark.
How did this happen?
Well, the Denver Mint was the only facility striking Lincoln cents in 1922. As such, all cents dated 1922 should have the D mint mark. But this did not happen given that the Mint was under a lot of pressure to churn out as many coins as possible dated 1922.
It is believed the missing mint mark happened when one die clashed with another without a coin in the middle. It is possible that an employee at the mint tried improving the die and the coin's condition by sanding it down but ended up removing the D mint mark, which explains the creation of these wheat pennies that lack a mint mark.
There is no denying that the 1922-D missing mintmark is a peculiar coin and as such fetches a lot of money. This coin is extremely rare in any grade and most of the few existing examples are certified.
That said, to check for authenticity in the 1922 no mint mark cent, examine the coin for a sharp strike, especially on the reverse. The word TRUST and the second number 2, in particular should show strong visibility.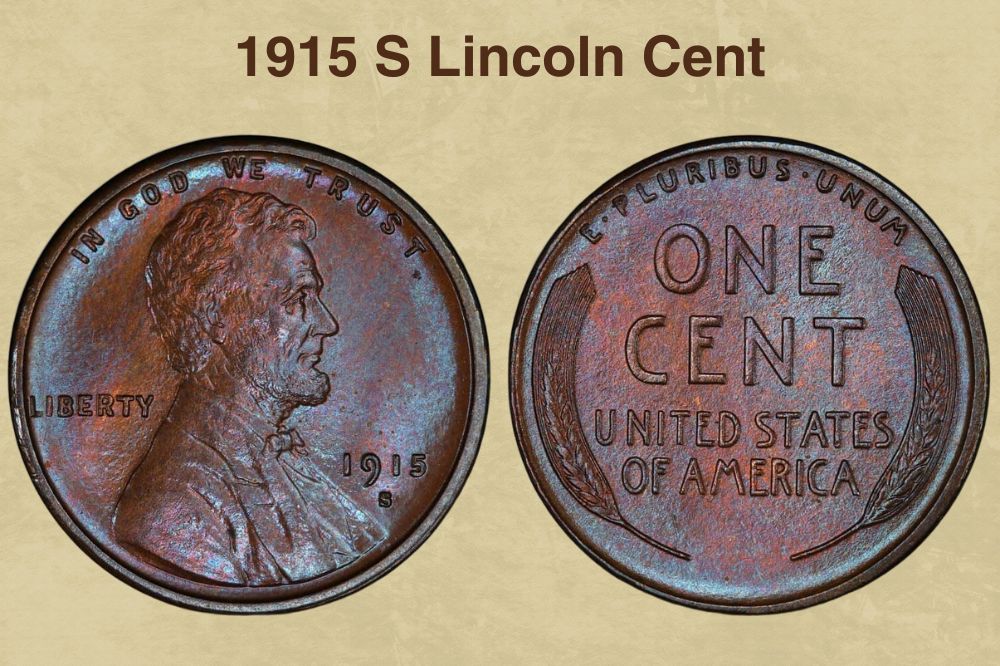 Until recently, collectors never really paid attention to the 1915-S Lincoln cent. Examples were extremely affordable with unassuming collectors selling or buying this specimen for as low as $200.
Fast forward to 2023 1915-S wheat cents are commanding prices of $10,000 and above. Today, this coin is the most difficult to obtain in mint state in the entire Lincoln. Also, examples with full red surfaces are scarce and you should consider yourself lucky if you come across one.
An example of a 1915-S Lincoln coin graded MS66 was sold for $48300 in 2005.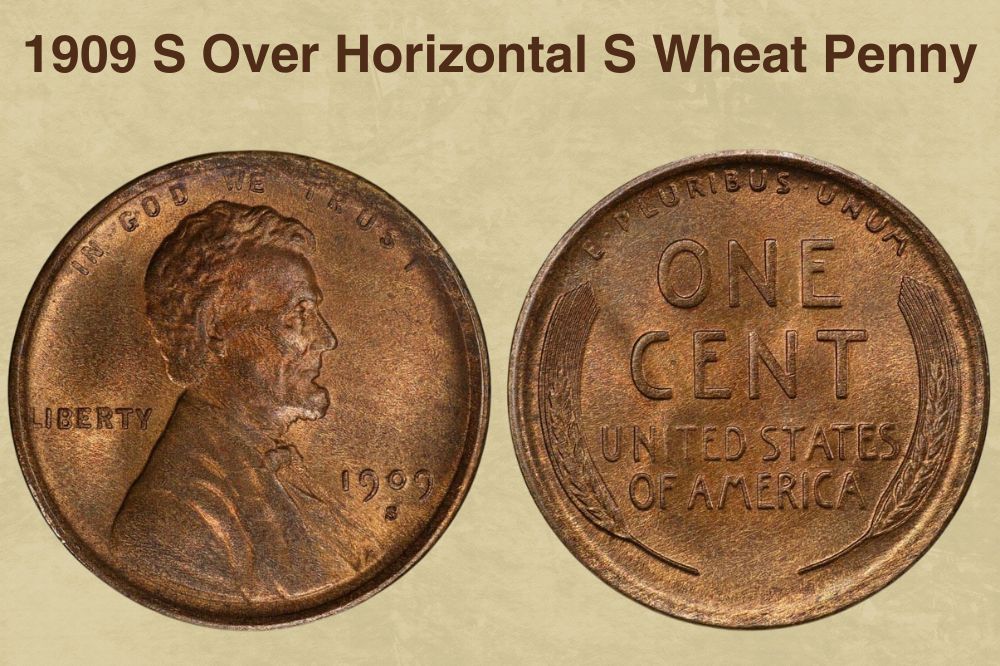 Also known as a repunched mint mark, the 1909-S over horizontal S Lincoln cent is highly sought after among collectors.
This error coin was created when Mint works positioned the first S mint mark incorrectly and then punched it the second time in the correct position.
Such errors were possible primarily because before 1990, mint marks were manually punched into the die presses. Such manual processes give way to all kinds of errors.
The most expensive 1909-S over horizontal S wheat penny was graded MS67 and sold for $32,900 in a 2022 auction.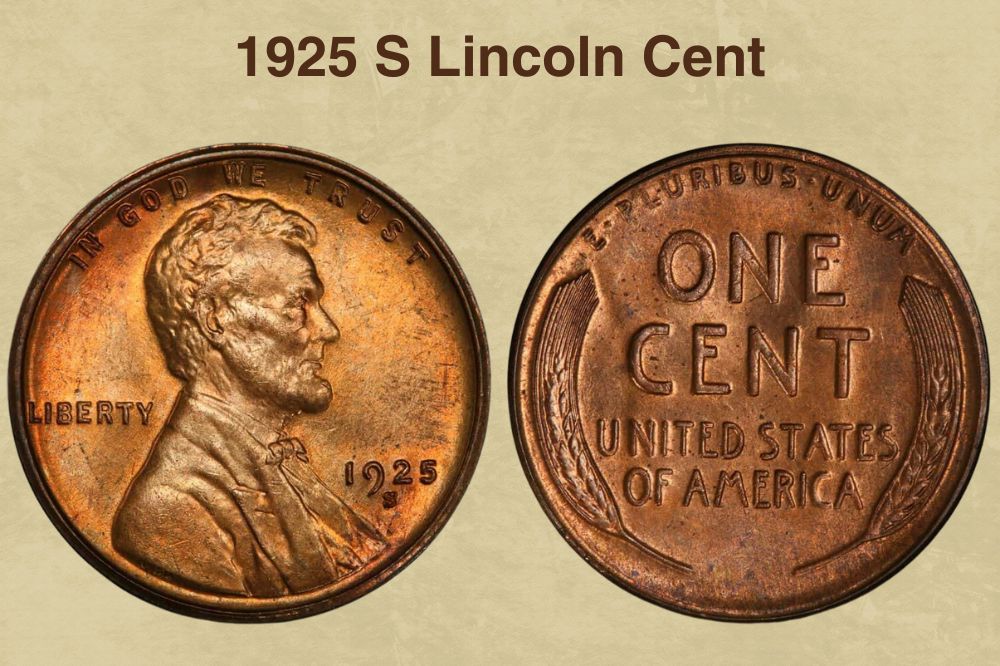 The 1925-S wheat penny is a valuable date in the Lincoln cent series. After years of striking wheat pennies in extremely large numbers, the Mint began slowing down production in all three mints during this time.
About 26 million Lincoln cents were struck at the San Francisco facility in 1925. While this might appear like a high mintage, it was relatively low compared to dates in which more than 200 million coins were struck.
The fact that the year marked a turning in mintage makes 1925-S Lincoln cents highly sought-after. This coin is readily available in circulated condition but examples become scarce in higher grades. Specimen graded MS67 are one-in-a-kind and seldom come up for auction.
A rare red gem graded MS65 was auctioned for $54,625 at a 2005 Heritage Auctions session.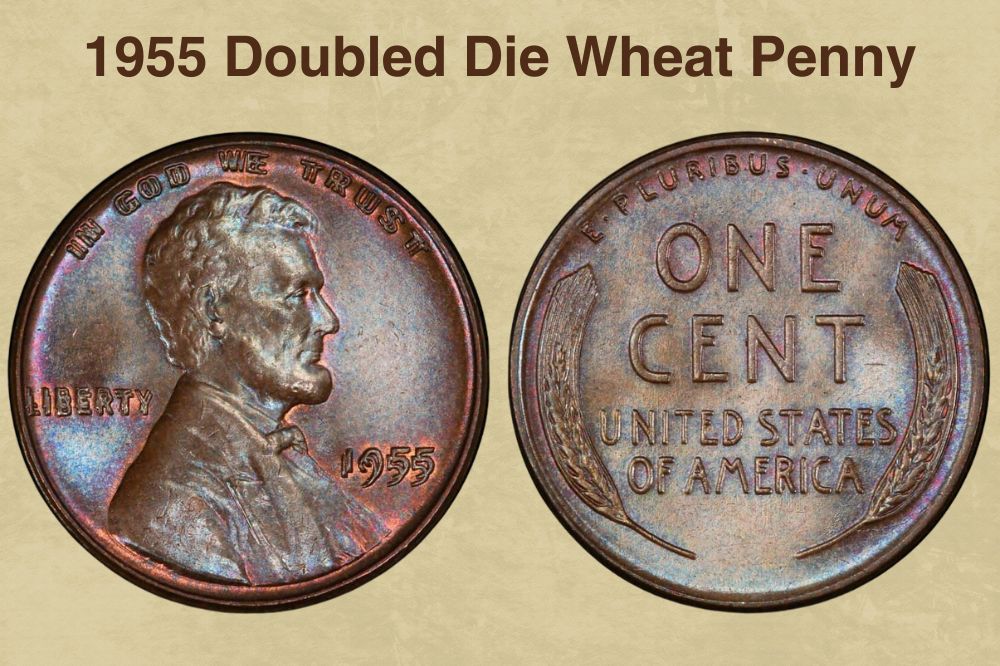 The 1955 doubled die wheat pennies have an interesting history, adding to its charm. To date, numismatic experts believe about 20,000 of these coins exist but that number could be lower.
In the 1950s quite a number of 1955 doubled die wheat pennies were discovered in New England in 23-cent cigarette packs.
It is thought that Mint workers were aware of the erroneous coins numbering into the thousands but opted to keep instead of destroy them and that is how the doubled die error coins were discovered.
Doubling is most visible around the motto IN GOD WE TRUST and the word LIBERTY. The strong doubling, which can be seen with the naked eye increases this coin's value.
Summary
Wheat pennies make up some of the most popular U.S. coins. But, spotting the most valuable ones requires time and dedication, ensuring that you make a smart decision whether you are looking to buy or sell.
Error coins, no-mint mark pennies, and low mintage Lincoln cents are worth the most money and are a good place to start if you are looking for the best wheat pennies to collect.