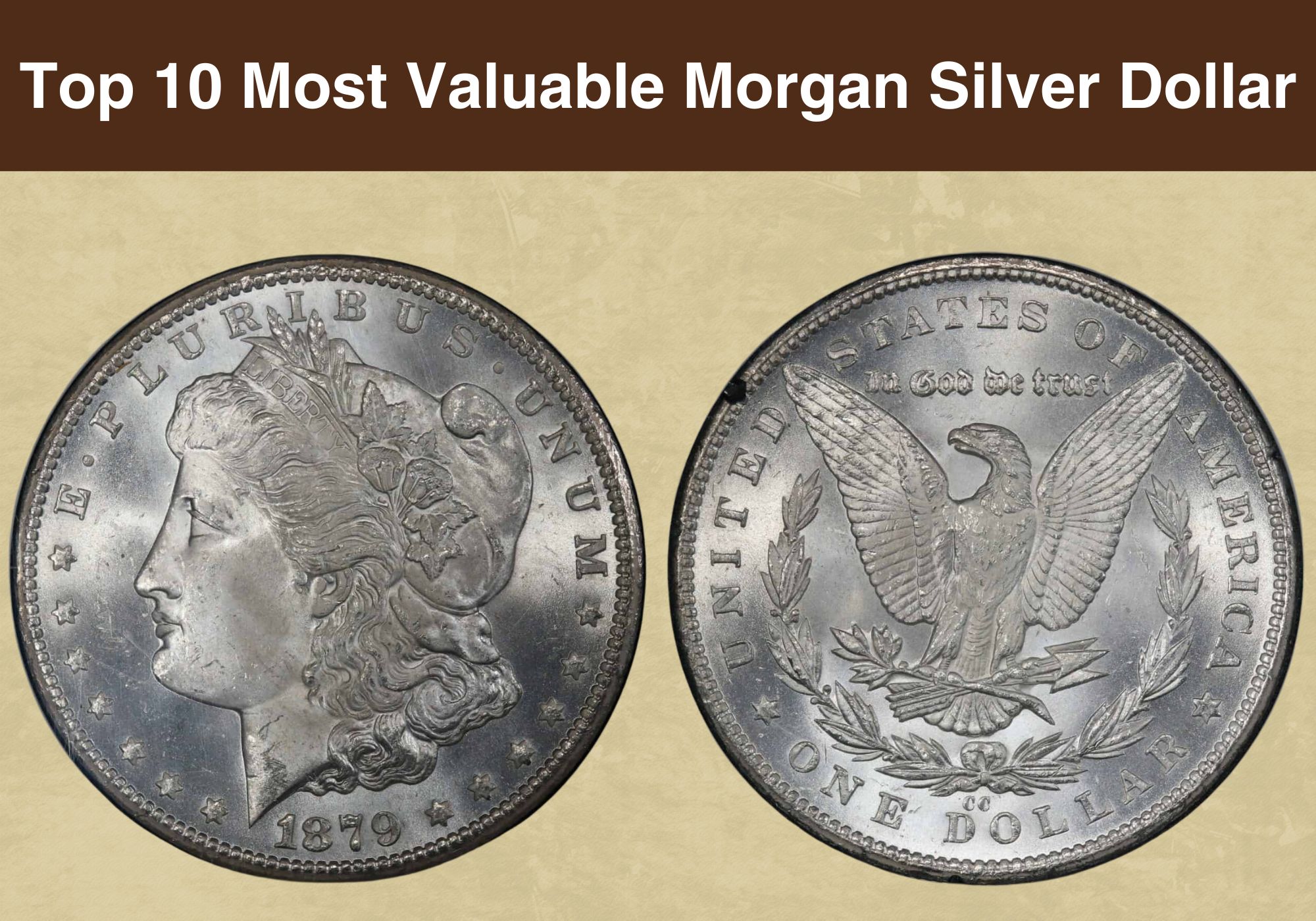 The Morgan silver dollar is composed of 90 per cent silver. But some of these coins are worth much more than their melt value.
So just how much are collectors prepared to pay? And which coins are worth the biggest money?
That's what we're here to find out! Join us as we search for the most valuable Morgan silver dollar ever to have come to the market.
Most Valuable Morgan Silver Dollar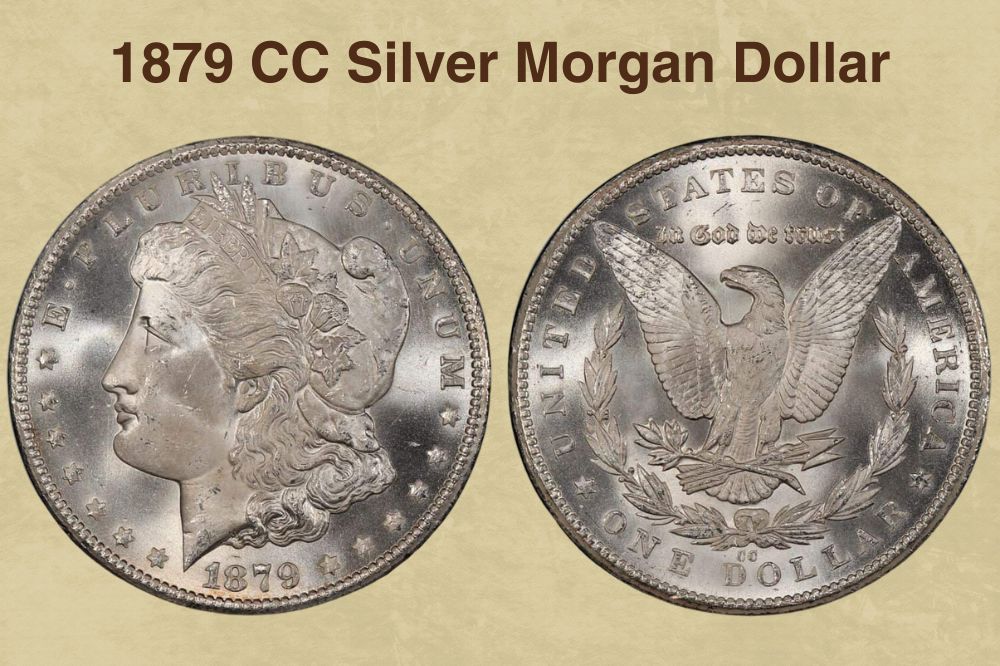 The Mint facility in Carson City has a special place in the hearts of coin collectors.
The romance of the location, at the frontier of the Wild West, is part of the appeal. But Carson City also produced coins for a limited time, starting up in 1879 and closing its doors in 1893. And from 1878 until it ceased operating, the facility produced only Morgan silver dollars.
The Morgan dollar struck there in 1879 is one of the most sought after by collectors. Only 756,000 were produced, and of those, only 200 or so are estimated to survive to this day.
Why such a small number? Well, in 1918, the Pittman Act authorized the Mint to melt 350 million silver coins. The legislation was intended to provide financial help to the British government. And it signed the death knell for a huge number of older silver coins.
Morgan dollars minted in Carson City can be identified by the letters "CC" on the reverse. This is the mintmark, and it appears just above and between the letters "D" and "O" in "DOLLAR". The date appears on the obverse, beneath the head of Lady Liberty.
The better the condition of the coin, the more valuable it will be to collectors. Coins are graded from 1 to 70, with 1 being the poorest and 70 used for a flawless coin.
All the surviving Morgan dollars are believed to be uncirculated examples, graded MS0 or higher. (The MS stands for "mint state".)
The auction record for an 1879 Carson City Morgan silver dollar was set in 2023. It was for a coin graded MS66+, tied with one other as the finest known surviving example. It crossed the block for $192,000. And today, the independent coin graders, the PCGS, value it at $290,000.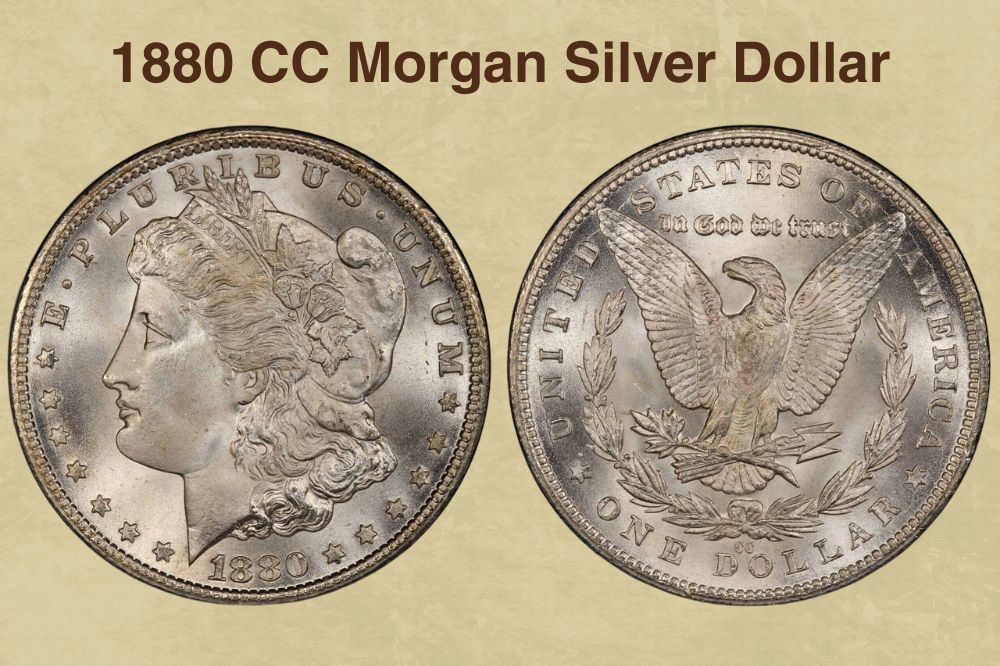 We've already seen that Morgan silver dollars minted in Carson City are catnip to collectors. And it's not always the oldest coins that are the most valuable. The rarity and quality of an individual coin is what will determine its price.
The 1880 mintage of the Carson City Morgan silver dollar was significantly lower than that of the previous year. Only 591,000 dollars were struck. Many more are believed to survive, however – almost half of that total. So why did that happen?
The Treasury hoarded many of these coins, not releasing them for circulation until decades later. And today, it's pretty easy to find one of them. There are many different varieties too – including some with an overdate, and others with the reverse design from the 1878 mintage.
But the finest examples are still worth big money. Most of the coins graded by the PCGS are around MS64. There are over 1,100 certified examples at that grade.
But climb a few points and the numbers fall dramatically. Only 42 coins have been graded at MS67, two at MS67+, and just one at MS68.
The auction record was set for the mintage in 2012, when a coin graded MS67 sold for $47,000. The sole finest survivor, the coin graded MS68, has never come to the market. But the PCGS places its value at $300,000.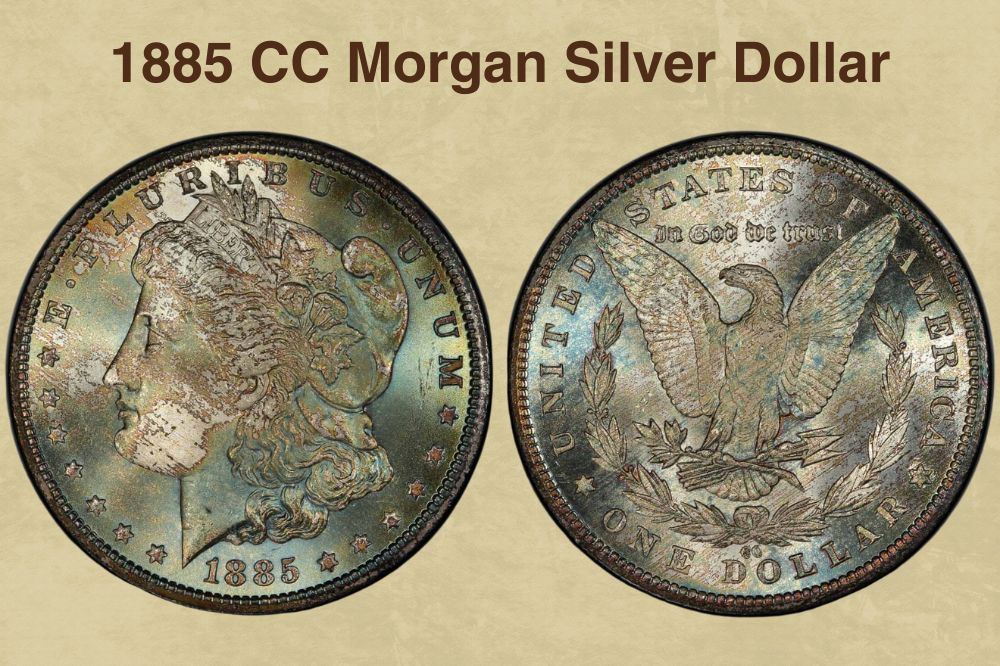 Third place on our list goes to yet another silver dollar struck at the Carson City facility.
The mintage for 1885 silver dollars with the CC mintmark was particularly low, at 228,000 coins. Most of these were never put into circulation, however.
As a result, the vast majority of the 174,000 or so surviving coins are in mint condition. And for circulated Morgan silver dollars, the 1885 Carson City mintage is the rarest and most valuable of all.
Over the years, the Treasury has released more and more bags of 1885 Carson City dollars. With a plentiful supply, collectors once bought and sold multiple coins at once.
But as ever, the finest examples are worth the most money. The PCGS has graded only 14 examples at MS67+, one at MS68, and one at MS68+.
That finest of these last came to the market in 2015, when it was sold for a record-breaking $135,125. Since then, its value has more than doubled. Today, the PCGS estimates it at $300,000.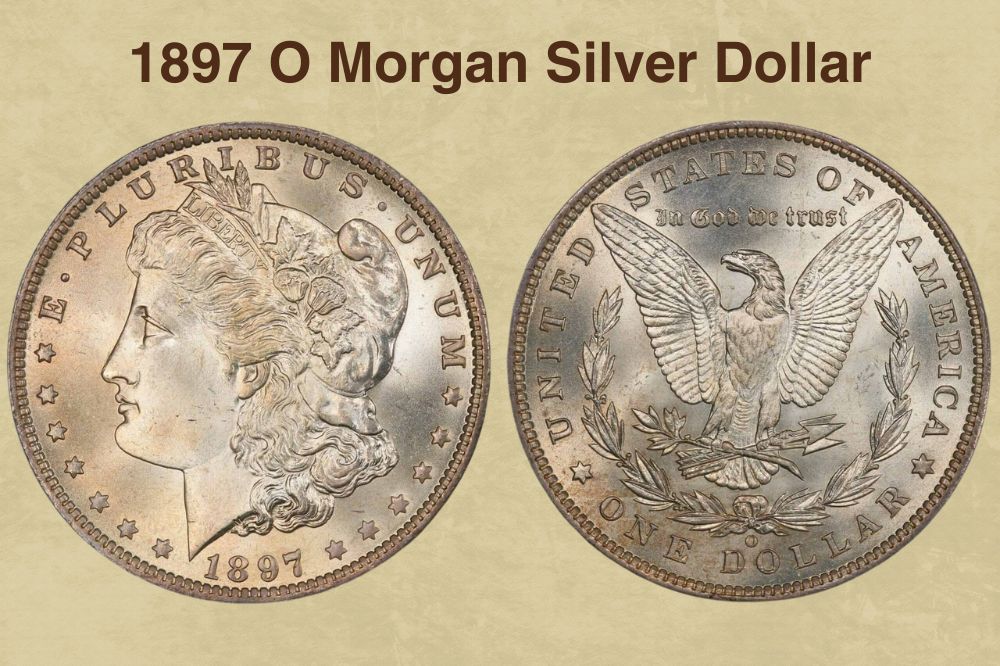 The Mint facility at New Orleans struck its first Morgan silver dollars in 1879. And the coins continued coming out of the presses there until 1904.
The 1897 New Orleans dollar isn't a particularly rare mintage. Over 4 million coins were struck, and one in ten of those are estimated to survive to this day.
Coins in the finest condition, however, remain hard to find. That includes examples designated "prooflike" or "deep mirror prooflike". These designations are awarded to uncirculated coins with a particularly clean strike, glossy fields, and frosted devices.
About 11,000 coins are believed to survive in mint state. But if you're looking for a gem quality coin – one graded MS65 or above – they are few and far between. The PCGS has graded only 38 examples at that level.
The auction record was set in 2020 for a coin graded MS67. It was one of two to have been awarded that grade, with none higher. It sold for $348,000. And today, the PCGS values it at $385,000.
The San Francisco Mint facility struck Morgan silver dollars every year throughout the life of the series. The 1883 mintage was relatively high, at 6.25 million coins. But unlike in other years, the Treasury seems not to have hoarded coins for later release.
That has kept down the available numbers, meaning prices are buoyant. 199,900 coins are estimated to survive today. And only one in ten of those are in mint state.
The total drops to double figures for examples of gem quality. The PCGS has certified only 94 of those. And prooflike or deep mirror prooflike dollars are rarer still.
An 1883 San Francisco Morgan silver dollar graded MS67 was auctioned in 2009. That coin sold for $161,000, and is today estimated to be worth $350,000.
The highest grade to have been certified by the PCGS is a single coin graded MS67+ and designated prooflike. That has never been offered for sale on the open market, but the PCGS values it at $450,000.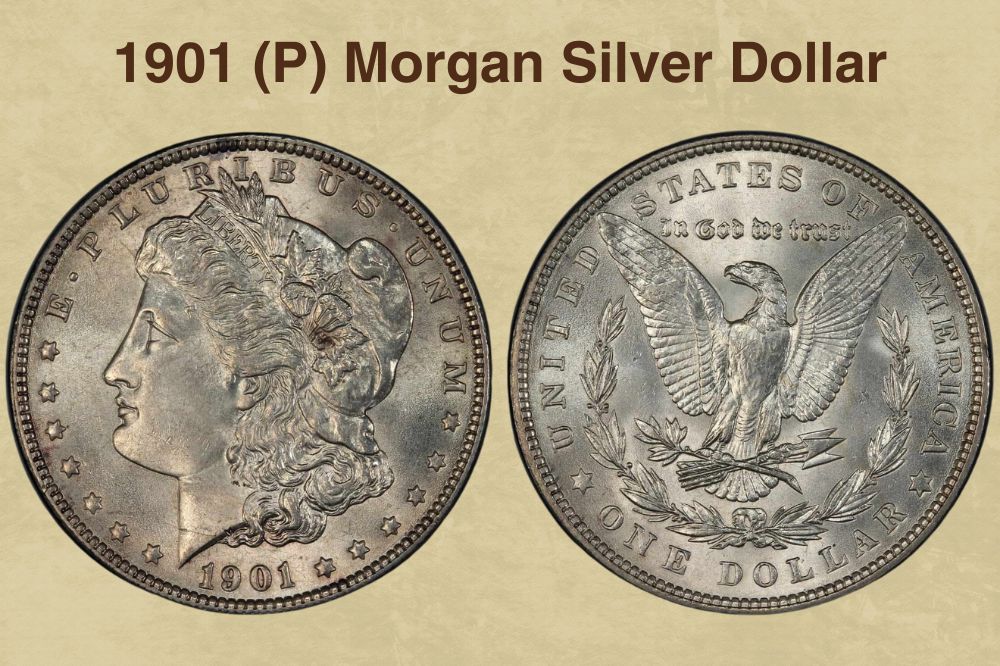 The Morgan silver dollars struck at the Mint facility in Philadelphia can be identified by the absence of a mintmark. Just under 7 million of them were produced in 1901, and about one in ten of those are thought to survive.
But it's believed that most of them were put straight into circulation. And it's perhaps for that reason that mint state coins are extremely rare.
Only 10,000 exist between grades MS60 and MS64. And there are just eight gem quality examples. That makes them highly prized by collectors.
Circulated examples are much easier to find. But because there are so few mint state coins, they command a premium over examples from most other years.
Unfortunately, many coins sold as "uncirculated" are in reality slightly lower quality – more like "about uncirculated". So if you're looking for a 1901 Philadelphia silver dollar, find one that's been certified by a reputable coin grading agency.
The finest known uncirculated example is a single coin graded MS66. That last sold at auction in 2015, achieving a price of $587,500. Today, the PCGS values it at $700,000.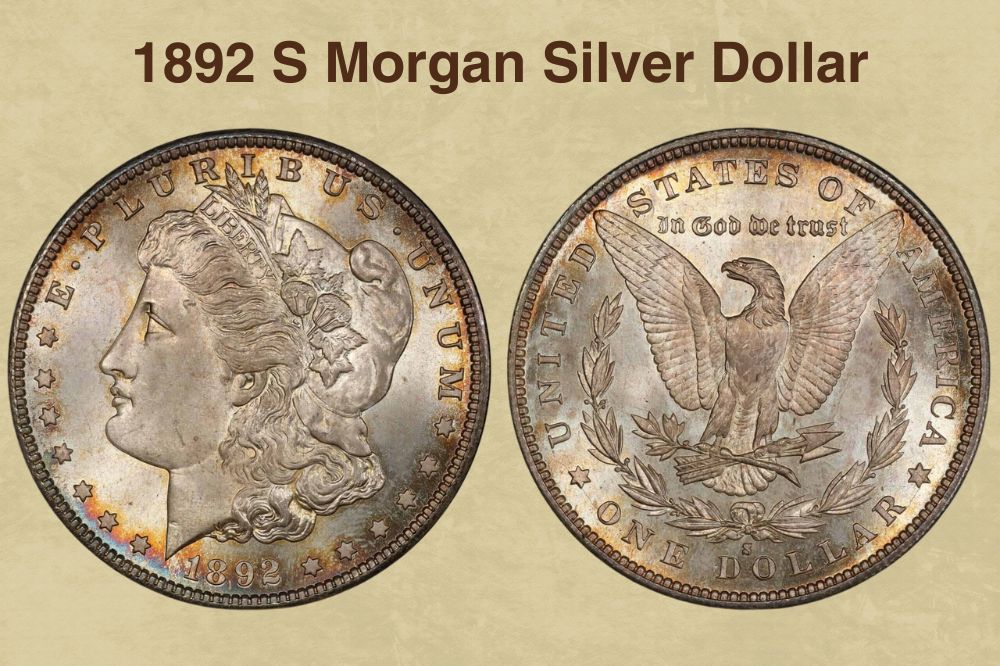 The Morgan silver dollar minted in San Francisco in 1892 isn't particularly rare in circulated condition. But this is another case where uncirculated examples are very thin on the ground.
The rarity of these wasn't recognized until fairly recently. There were no 1892 S dollars amongst the bags released by the San Francisco Mint through the 1940s and 1950s. And there were none amongst the bags released by the Treasury in the 1960s either.
It gradually became clear that mint state examples were very precious coins. Today, the PCGS estimates that about 1,200 of them survive. And only 64 have been graded at MS65 or above.
The crème de la crème is a single coin graded MS68. That was last presented at auction in 2020. Its price then was $630,000. And today the PCGS estimates that its value has risen to $750,000.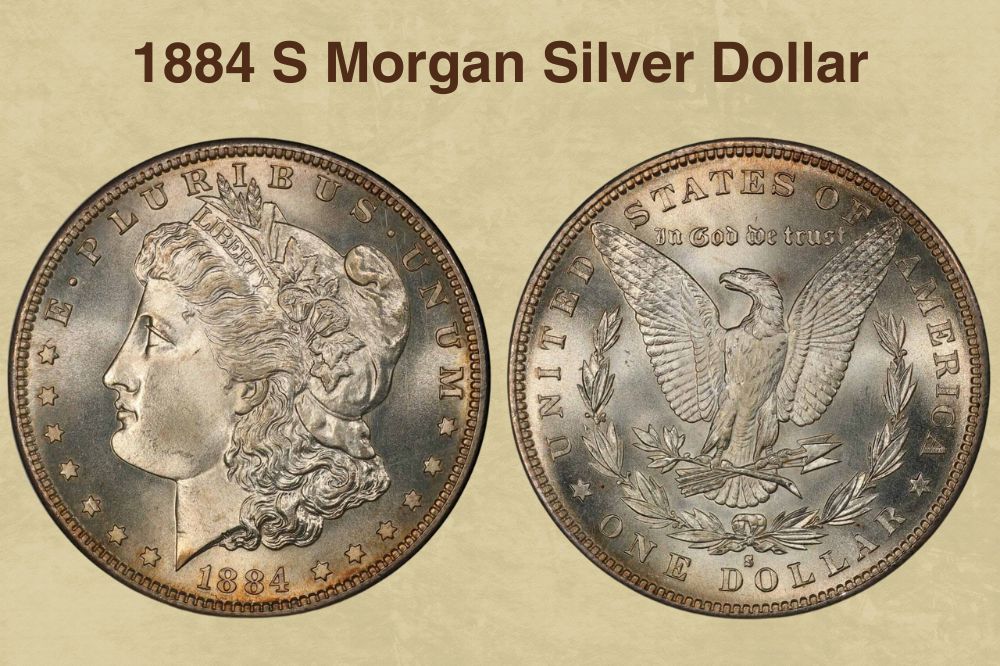 The San Francisco Mint facility produced 3.2 million Morgan silver dollars in 1884. Today, fewer than 200,000 are thought to survive, with fewer than 2,000 in mint state.
Examples in gem quality – MS65+ and above – are virtually unheard of. Only three coins have been certified at this level: one at MS65, one at MS67, and one at MS68. Prooflike examples top out at MS63, while the only deep mirror prooflike certified by the PCGS is graded MS61.
All this means that a collector wanting the very best coins will have slim pickings. And that, of course, keeps prices high.
The finest example known to exist, the coin graded MS68, was last sold in 2020. It crossed the block then for $750,000. And prices have continued their spectacular ascent since. In 2023, the same coin was valued by the PCGS at $900,000.
We know that a coin's rarity is key to its value. So you might be surprised to learn that, despite nearing the top of our list, the 1886 New Orleans dollar was produced in large quantities. Well over 10 million of them were struck.
For some reason, however, they have almost all disappeared – and no-one is quite sure why.
It's been suggested that perhaps three million of them were put into circulation as soon as they were produced. The majority of the rest, the theory goes, remained at the Mint and were melted down under the terms of the Pittman Act.
You can still find a circulated coin without too much trouble. Prices start at around $30 for coins in poor condition. (Though if you want a coin graded 1 or 2, those command a premium, and start at around $100.)
A mint state example will cost you from around $1,400, rising to $12,000 at MS64. But there are only eight known coins of gem quality.
By far and away the finest is a sole example graded MS67. That's 1.5 grades higher than its nearest contender, and it has a deep mirror prooflike finish to boot.
That coin last sold at auction in 2020 for $780,000. And today, the PCGS values it at a cool $1 million.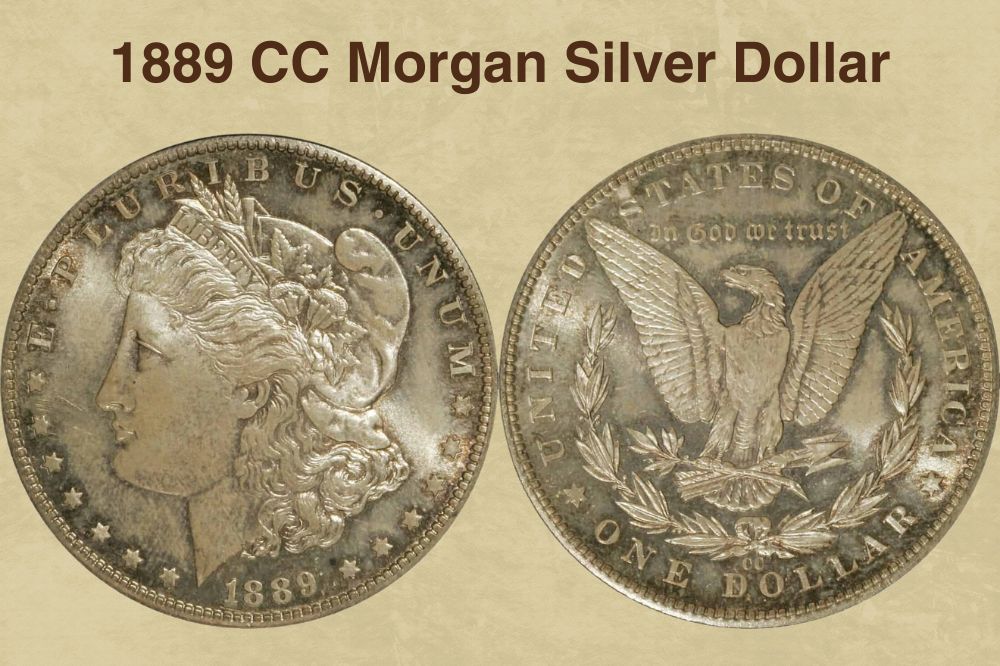 The final Morgan silver dollar to make our list is another coin minted in Carson City. It's one of just 350,000 such coins struck there in 1889, with a little over 25,000 survivors at all grades. And it's known as the rarest of all the Carson City Morgan dollars.
In uncirculated condition, it's extremely hard to find. There are only 4,250 coins certified at grades MS60 and above, with just seven gem quality examples known to exist.
The finest of all is a single coin graded at MS68. That's one point higher than the nearest contender, certified by the independent coin graders, the NGC. And it's a full three points higher than the next best coin certified by the PCGS.
It has been owned by just a few people over the years. It was part of the renowned collection of Richard E. Eliasberg Sr. for over five decades. And on the rare occasions it has been offered for sale, it has always broken records.
It was last offered at auction in August 2013, when it was purchased for $881,250. Today, the PCGS places its value at $1 million.
Worth Its Weight in Silver
We hope you've enjoyed our look at the most valuable Morgan silver dollars ever sold at auction. These rare coins have certainly got bidders hot under the collar!
The key to a coin's condition is its rarity and quality – but there are some fakes out there. So if you're considering spending serious money on a Morgan silver dollar, look for one that's been independently certified. That will give you the confidence that you're getting what you're paying for.