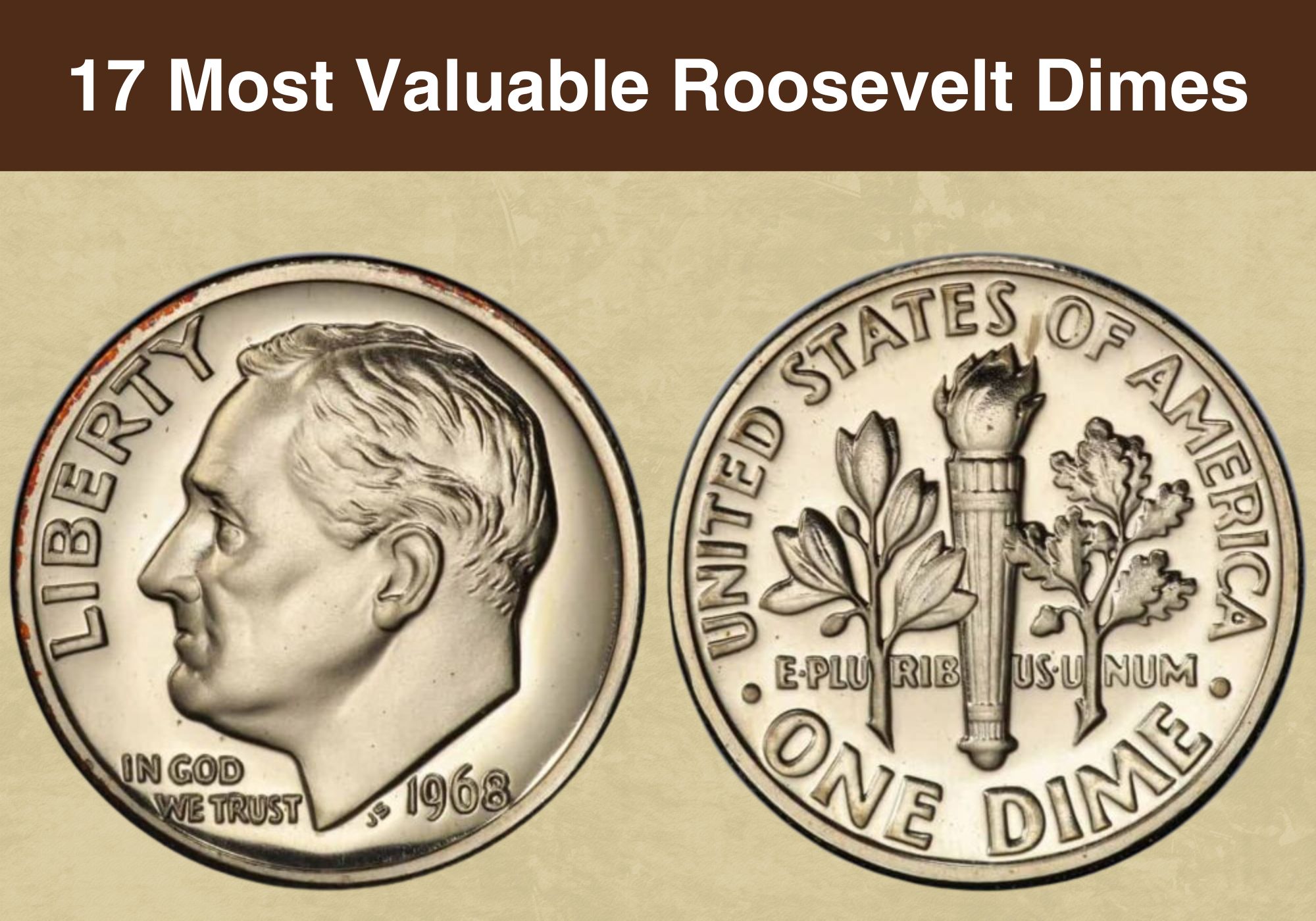 Roosevelt Dimes get their name from Franklin Delano Roosevelt (FDR), the 32nd President of the United States. He's the only president to ever serve four terms, and he died in office at age 63. He was also the only president to run the country in a wheelchair! Let's learn about this remarkable leader and his legacy as we identify the Most Valuable Roosevelt Dimes.
Most Valuable Roosevelt Dimes Worth Money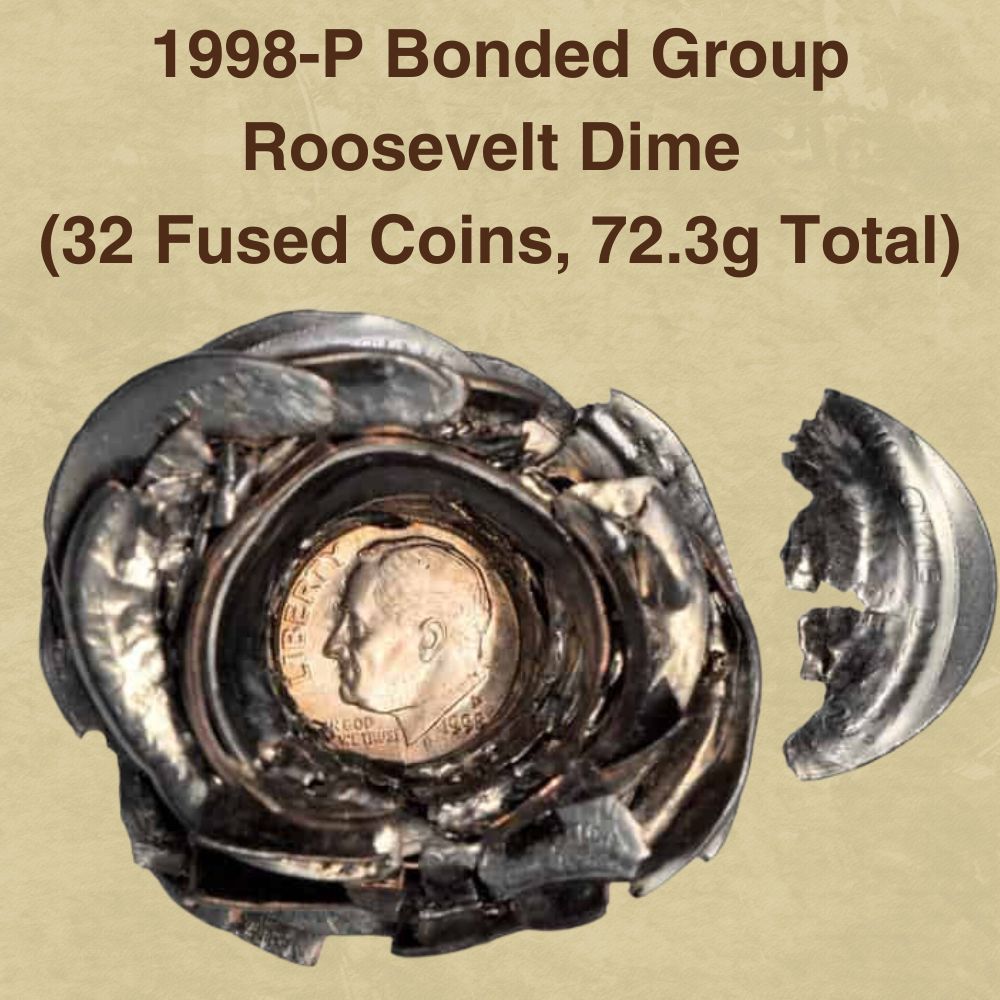 FDR was the longest-serving president in US history. But some say he only maintained his position because there was no TV back then. Why? Because today's pundits don't think the nation would accept federal orders from a person in a wheelchair. Too much discrimination!
Year: 1998
Mint Mark: Philadelphia
Grade: Mixed
Date of Sale: 13th August 2011
Price: $9,200
Whatever you believe about the matter, FDR himself was aware of the power of appearances. He made sure his wheelchair was never seen in public. He made speeches using a special podium that kept him upright, and his sons and/or aides flanked him for additional support.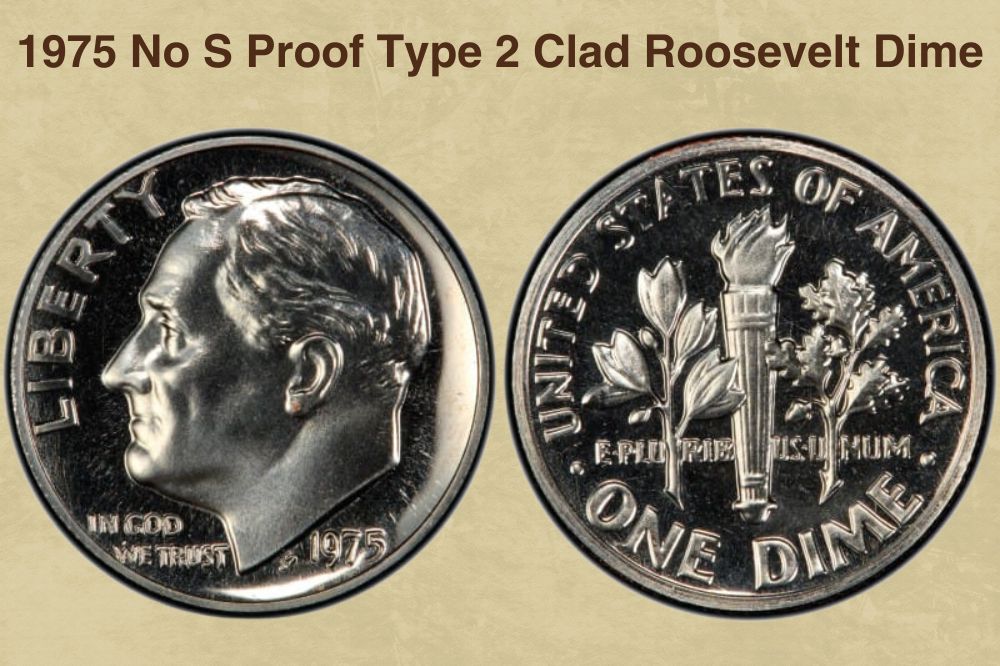 The President also had a detailed Secret Service protocol when he arrived or exited a venue. He often had to be carried into or out of the car, lifted into or out of the wheelchair. But his security team used rear entrances and other techniques to ensure nobody ever saw it happen.
Year: 1975
Mint Mark: None (Philadelphia)
Grade: PR 68
Date of Sale: 8th September 2019
Price: $456,000
That may be true, but regardless of the visuals, FDR remains one of the most popular and effective US presidents. He carried us through the Great Depression and the Second World War. He also did a lot of anti-polio work, the same ailment that put him into the said wheelchair.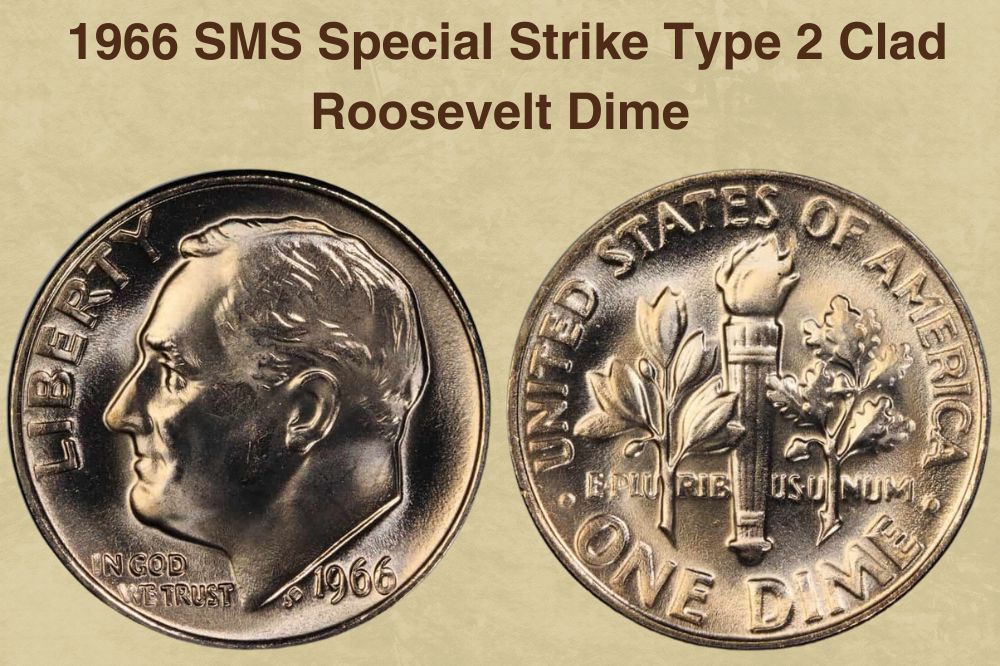 Theatrics and power play aside, let's talk a little more about the man behind the name. He was a New York Senator and Governor before he became President. He was also appointed as the Assistant Navy Secretary and was an alumnus of Groton, Harvard, and Columbia Law.
Year: 1966
Mint Mark: None (Coin Shortage)
Grade: SP 67
Date of Sale: 8th February 2021
Price: $12,500
For the record, he developed his polio complications in 1921 when he was 39 years old. That means he was already paralyzed when he ran for and won his gubernatorial seat in 1929. But he was a New York Senator from 1911 to 1913 and Deputy Navy Secretary from 1913 to 1920.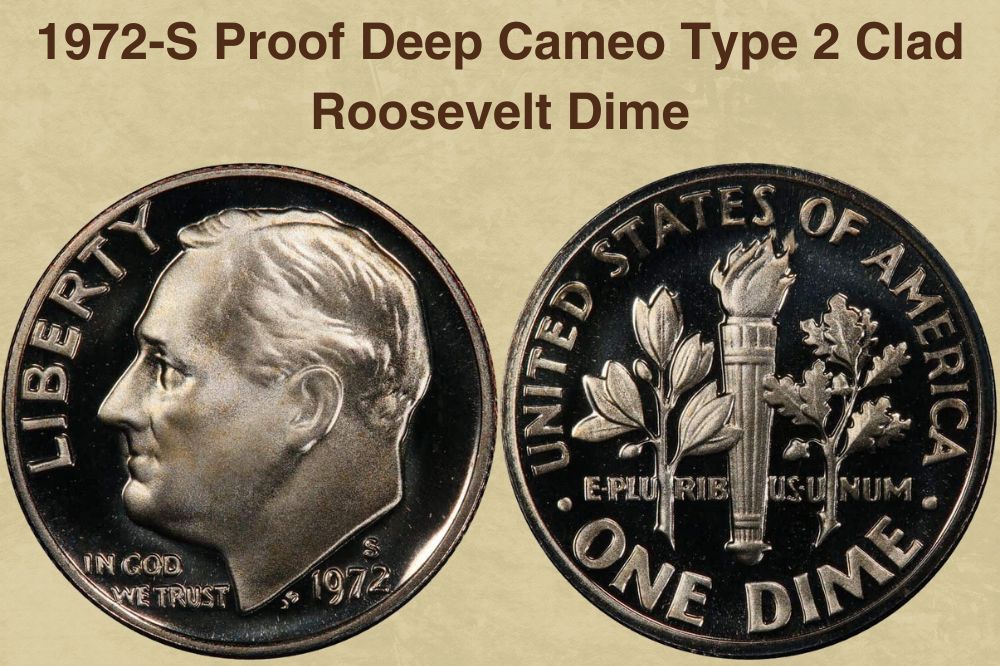 Apart from his charisma and stage presence, FDR is best known for his New Deal. He built this program around the 3Rs – relief for jobless citizens (aka Unemployment Benefits), recovery for the ruined national economy, and reform of federal finances to avoid a repeat.
Year: 1972
Mint Mark: San Francisco
Grade: PR 70 DCAM
Date of Sale: 22nd February 2018
Price: $8,400
These policies helped the country rise out of the Great Depression. It involved lots of public works initiatives that created employment opportunities, broadened the social safety net, and improved lifestyles. They included schools, hospitals, parks, utilities, and infrastructure.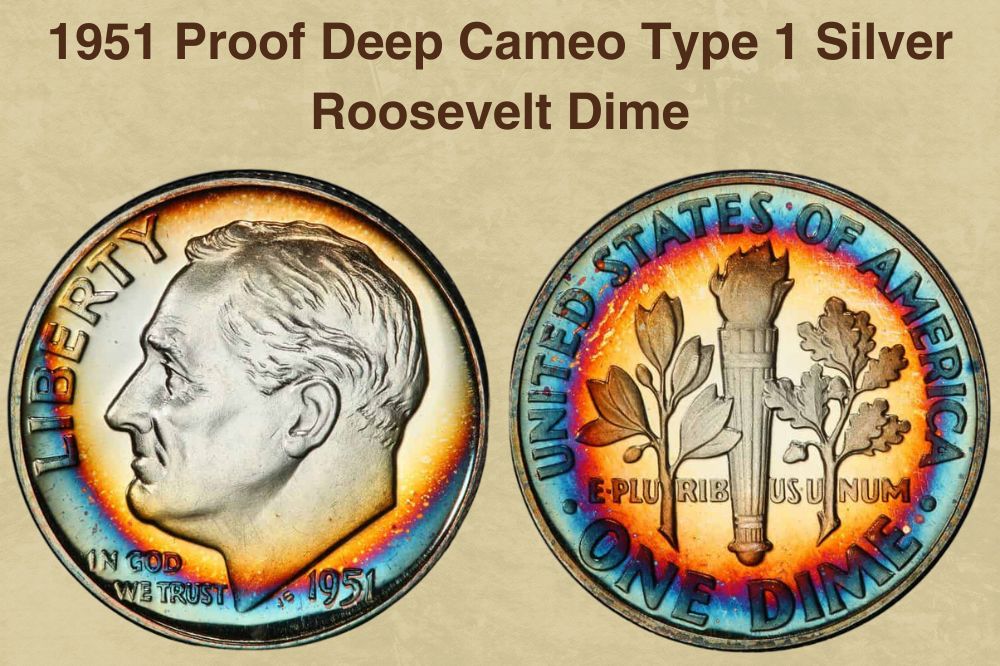 To fully understand the Roosevelt Dime, it helps to look at the history of American coins. In most countries, the head of state is featured on the nation's official money. This started with the emperors and royals of ancient times, then evolved into presidents and prime ministers.
Year: 1951
Mint Mark: None (Philadelphia)
Grade: PR 68 DCAM
Date of Sale: 8th January 2014
Price: $23,500
But when America gained independence from the UK, some of the Founding Fathers didn't want their faces on coins. George Washington and Benjamin Franklin felt it was a relic of the monarchy. They preferred coins that featured a symbolic image of freedom i.e. Lady Liberty.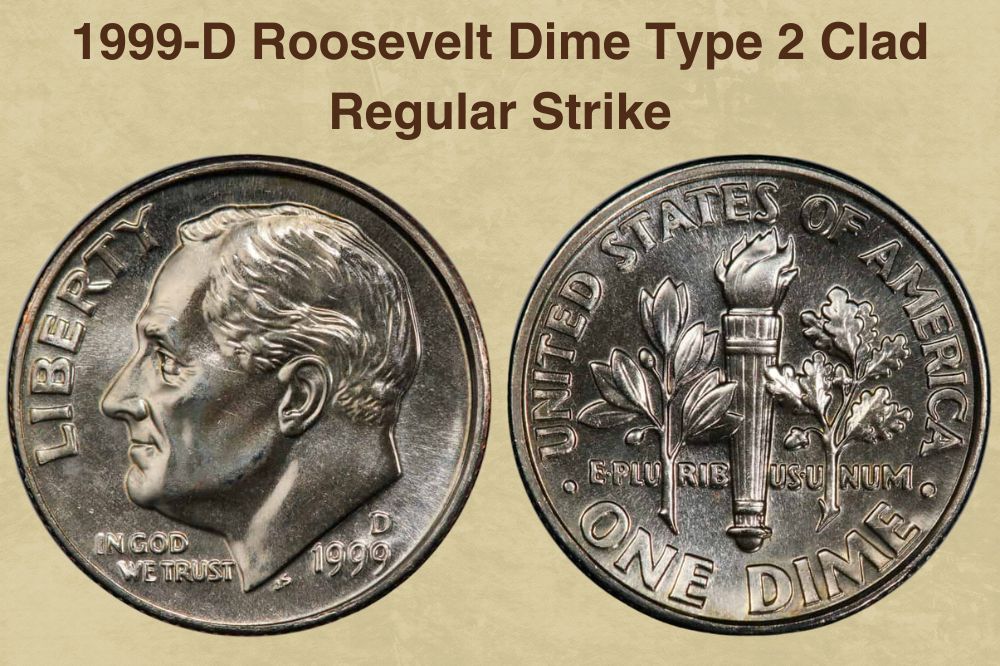 Older coins also followed the British style, which was dull and practical. So when President Theodore Roosevelt decided to beautify American coins in 1904, it made sense to put a US President on it. (Teddy Roosevelt was the 26th President and was the fifth cousin of FDR.)
Year: 1999
Mint Mark: Denver
Grade: MS 65
Date of Sale: 1st January 2009
Price: $14,375
Abraham Lincoln was the first contender since 1909 marked the 100th anniversary of his birth. He was the 16th US President and he got the penny. Next came the George Washington Quarter in 1932 (the 1st President) and Thomas Jefferson Nickel in 1938 (the 3rd President).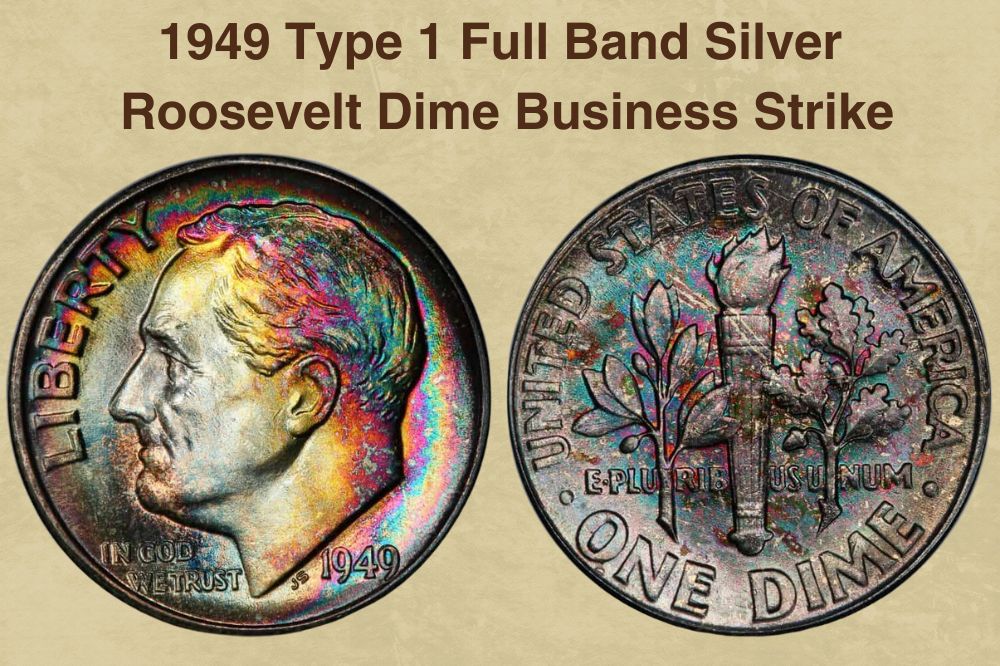 Washington was honored with a coin on the 200th anniversary of his birth while Jefferson got kudos a few years before his. This makes FDR the fourth president on a US coin, though it happened only a year after his death. The coin was timed for his upcoming 64th birthday.
Year: 1949
Mint Mark: None (Philadelphia)
Grade: MS 68 FB
Date of Sale: 22nd August 2018
Price: $13,200
For the record, only one more US president appeared on circulating US coins – JFK on the Half Dollar that memorialized his assassination. After that, US Presidents only appeared on commemorative $1 coins that were rarely used by the public. They're still on the bills though.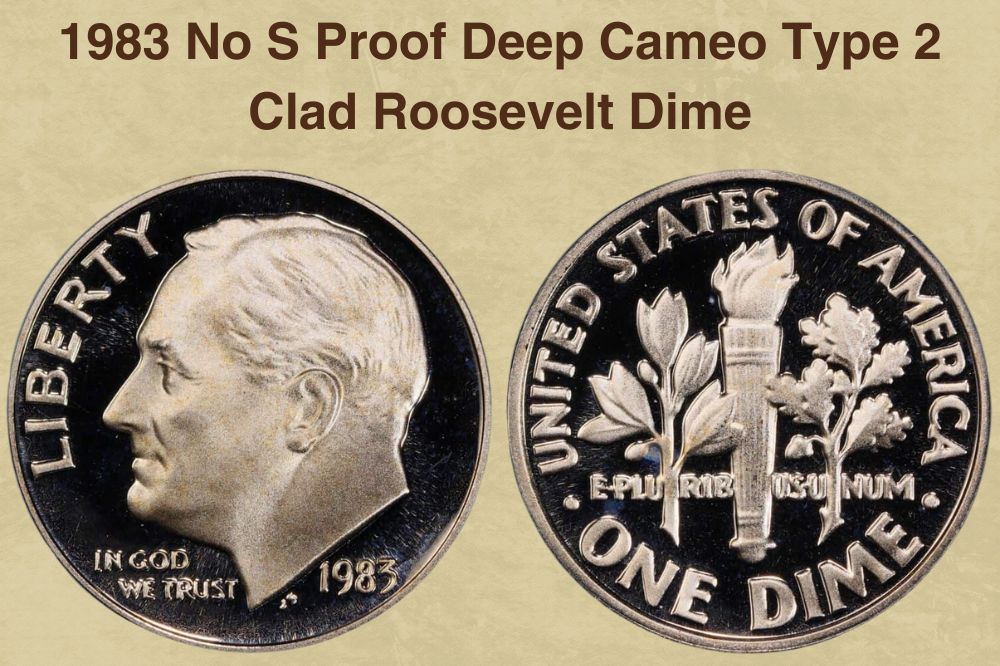 How did FDR end up on the dime? Well, he had recently passed away, and one of the causes that were dearest to his heart was the March of Dimes. It was a non-profit initiative that ran projects to fight polio. As we mentioned, it was polio that cost FDR his legs and ailing health.
Year: 1983
Mint Mark: None (San Francisco Missing)
Grade: PR 70 DCAM
Date of Sale: 2nd November 2014
Price: $10,560
The formal name for the March of Dimes is the National Foundation for Infantile Paralysis. But its nickname came from Eddie Cantor. It was a pun on a radio and newsreel show called March of Time. Cantor invited people to raise funds for FDR's birthday, January 30th 1938.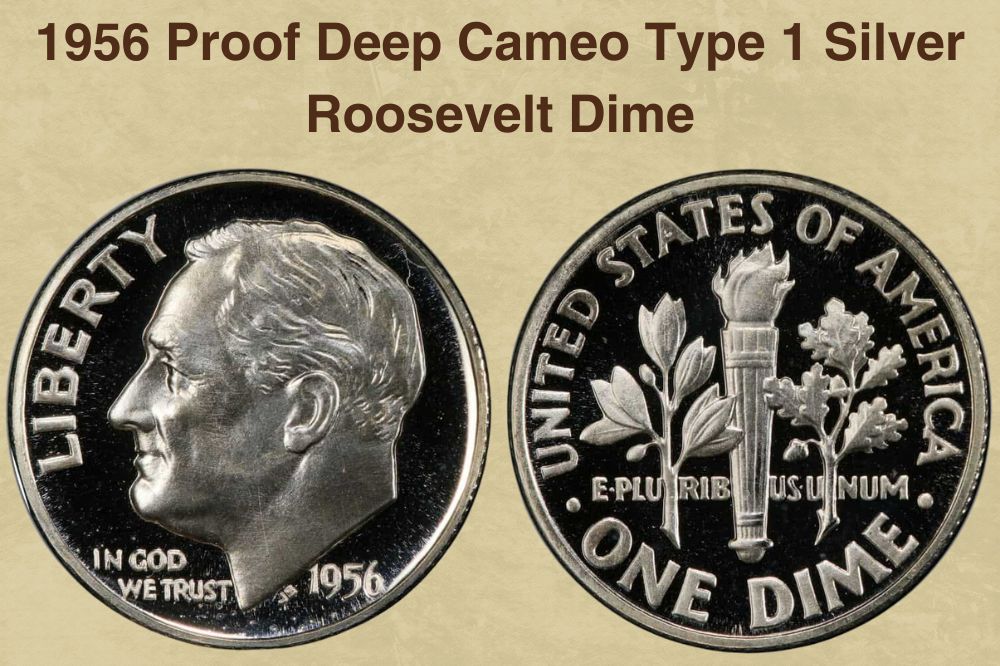 Cantor's idea was for people to buy 10c pins during the president's birthday week. Lots of studios, nightclubs, and institutions ran ads, dances, and events to support this March of Dimes, and they donated part of their proceeds. In the first two days, they only got $17.50.
Year: 1956
Mint Mark: None (Philadelphia)
Grade: PR 69
Date of Sale: 3rd October 2016
Price: $19,975
But by January 29th the White House pot held $268,000. And at the time, dimes were still silver! Among other things, the March of Dimes funded the development of the polio vaccine. It also used promotional posters of the children it helped, starting with Donald Anderson.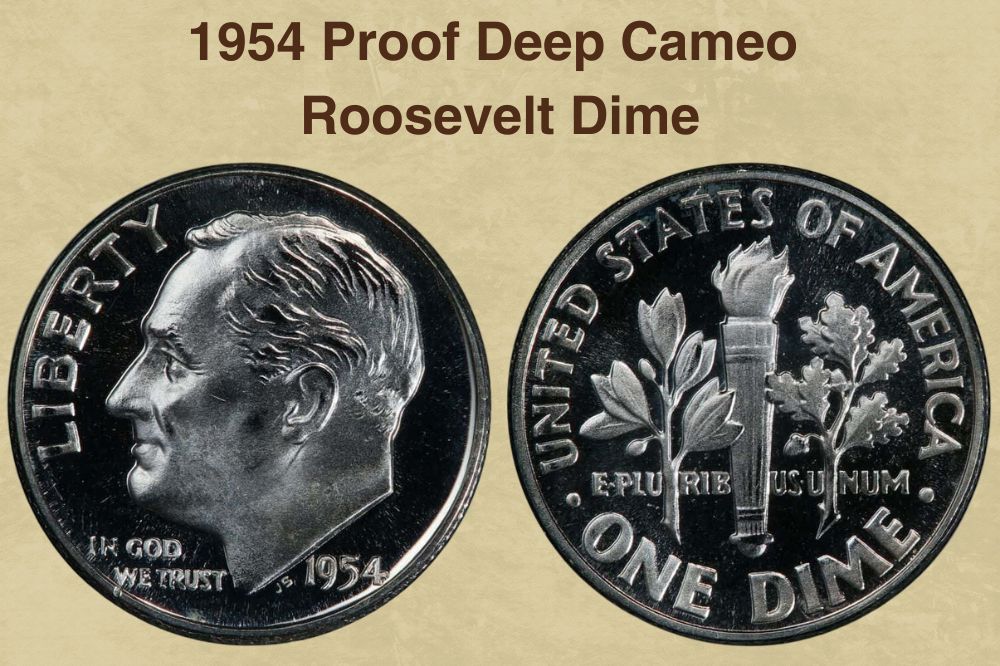 The organization got a lot of funds from the media, particularly through the radio and studio ads we've just mentioned. In cinema halls, promotional features were often played before a film began, so lots of moviegoers would end up donating money to the polio organization.
Year: 1954
Mint Mark: None (Philadelphia)
Grade: PR 68
Date of Sale: 23rd April 2014
Price: $9,400
Typically, the 10c pins were sold outside the theatre so the funds would build up. The studio itself would also sometimes share part of its profits with the institution. It made financial sense given the public's affection and admiration for the president, who was already unwell.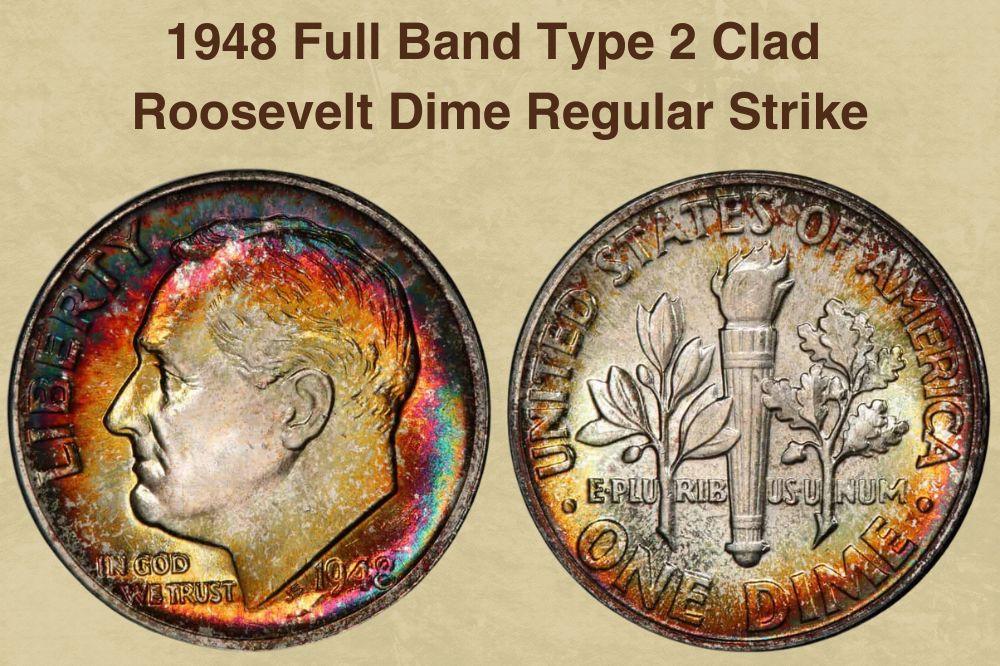 Based on his work with the organization (which he launched in 1938), it made sense to place FDR on the Dime. Also, when the president died, Hollywood withdrew its support for the March of Dimes. By putting him on the coin, the organization hoped to revamp donations.
Year: 1948
Mint Mark: None (Philadelphia)
Grade: MS 68 FB
Date of Sale: 1st January 2009
Price: $8,050
It was a crucial move because studio funding was a huge part of the institution's revenue, so that exit caused a big dip. Placing Roosevelt on a circulating coin would maintain his link to the March of Dimes and remind people of their loyalties. This would keep donations coming.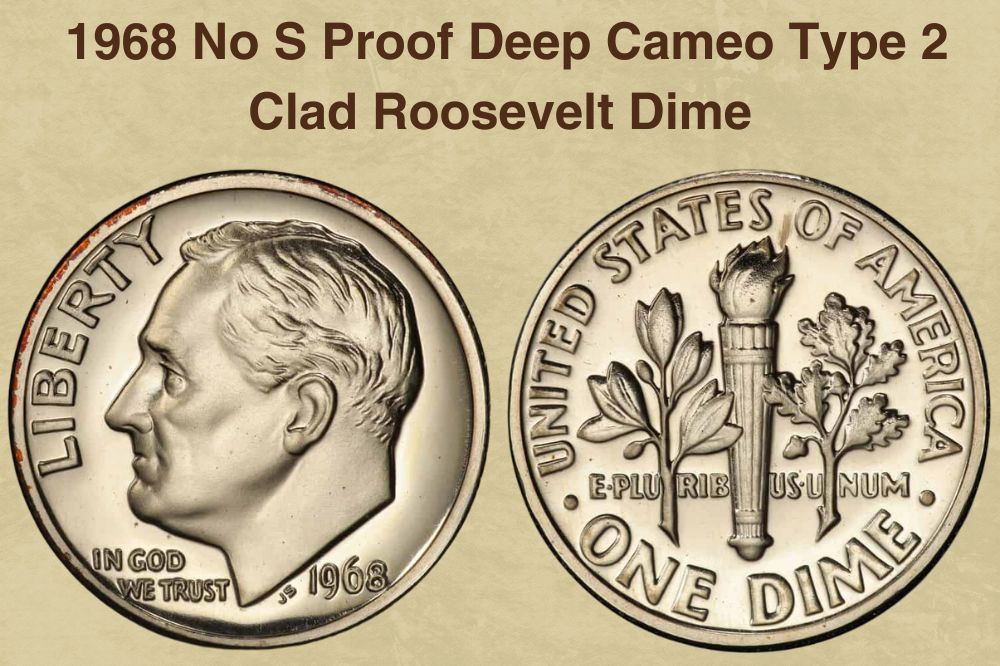 As we hinted earlier, the Roosevelt Dime was initially 90% silver and 10% copper. But after the Coin Shortage of the 1960s – triggered by rising silver prices – the coin's metal mix was changed to 75% copper and 25% nickel. But even in the early days, it was the tiniest US coin.
Year: 1968
Mint Mark: None (Philadelphia)
Grade: PR 68 DCAM
Date of Sale: 12th March 2020
Price: $47,000
This was because its melt value had to stay below its face value, so the coin had to remain small to reduce the amount of silver in it. It measured 17.91mm across and its current clad form weighs 2.268g. The core of the coin is pure copper with a nickel coating to mimic silver.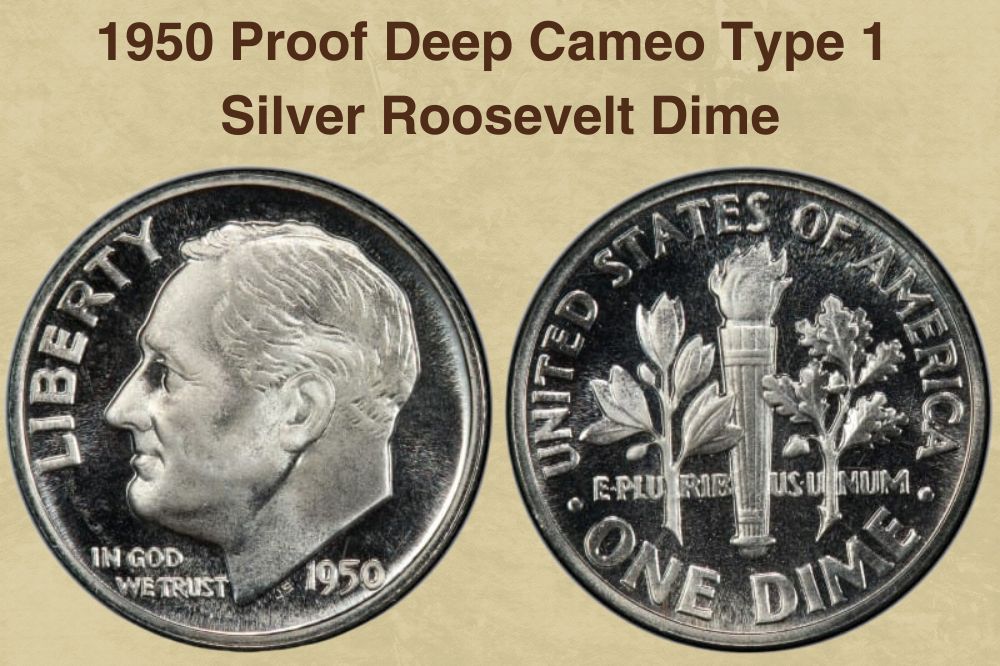 Interestingly, not everyone agreed that Roosevelt should be placed on circulating coins. They felt the prior represented presidents – Lincoln, Washington, and Jefferson – had achieved way more and earned their position on American money. FDR had done a lot less for the US.
Year: 1950
Mint Mark: None (Philadelphia)
Grade: PR 68 DCAM
Date of Sale: 21st March 2014
Price: $18,800
And if the vote had gone to Congress, we might not have the Roosevelt Dime today. Luckily, politics couldn't disrupt things because the current Mercury Dime had been used for 29 years. And according to the 1890 Coinage Act, its design could legally change after 25 years.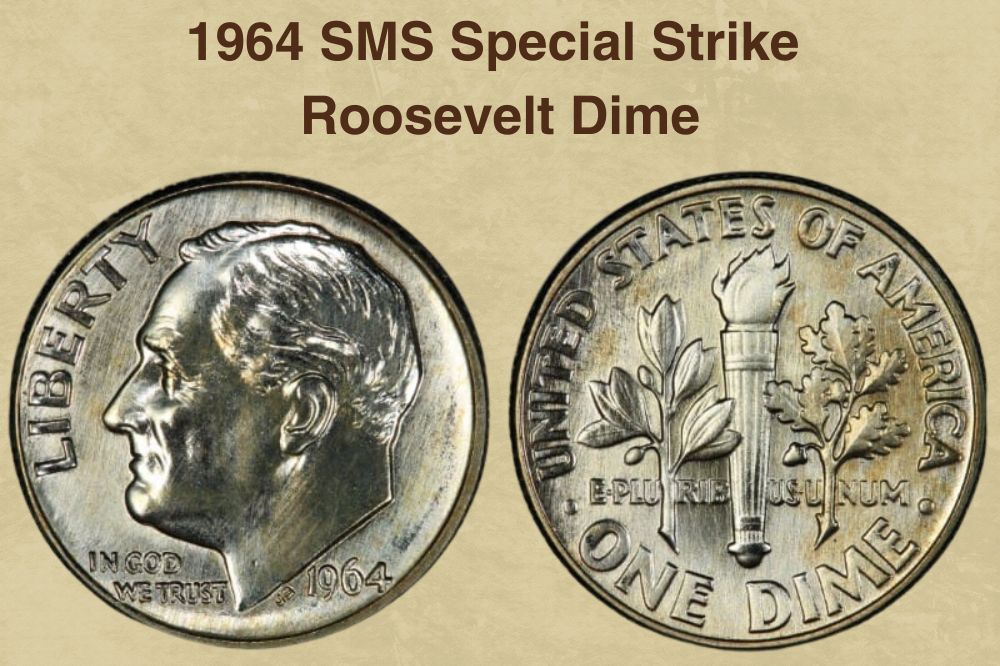 The dissenters were in the minority though, since 90% of the public wanted FDR on the coin. At least according to letters sent to The Numismatist, a monthly journal published by the ANA (American Numismatic Association). But its editor Stuart Mosher was among the nays.
Year: 1964
Mint Mark: None (Philadelphia)
Grade: SP 66
Date of Sale: 28th April 2019
Price: $10,200
He felt the Mercury Dime was too pretty to be replaced. He also argued the dime itself was too small to honor FDR and that he should get a silver dollar instead. But symbolic significance won the day. Since the mint didn't need congressional approval, they redesigned the dime.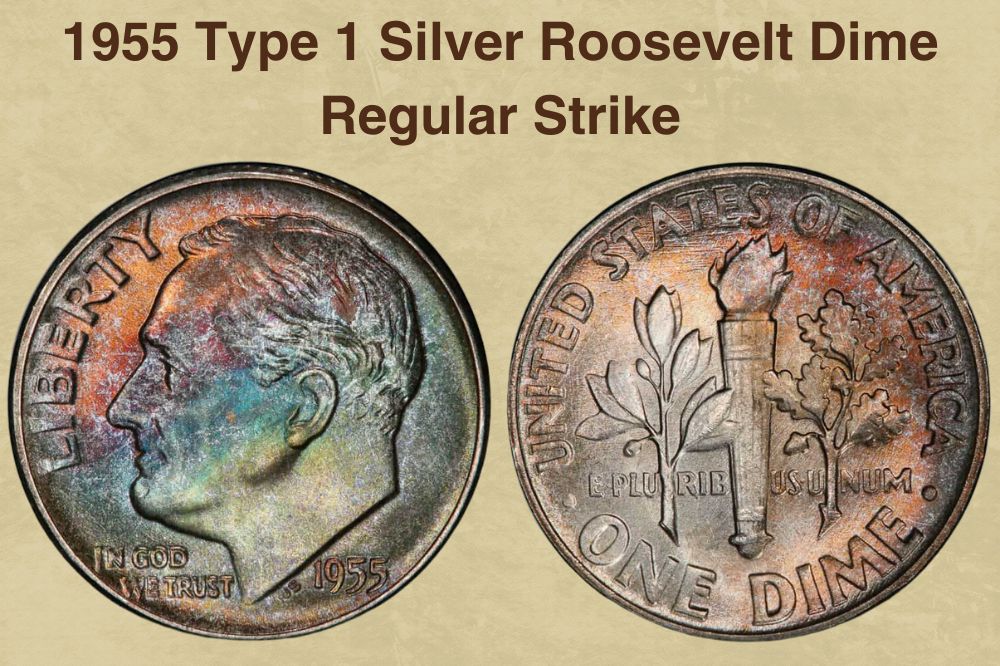 Of course, the bickering wasn't just at the legislative level. Over the past decades, there had been a lot of fuss between in-house mint engravers and outsourced commercial artists who made prettier but more expensive coins. Since 1909, external sculptors did all coin designs.
Year: 1955
Mint Mark: None (Philadelphia)
Grade: MS 68
Date of Sale: 20th September 2020
Price: $9,300
But with only a few months to produce a new coin, the Roosevelt Dime was crafted by the Chief Mint Engraver, John R. Sinnock, and his assistant, Gilroy Roberts. Notably, Sinnock was ailing himself, so Roberts did most of the work. But the coin was only signed by Sinnock.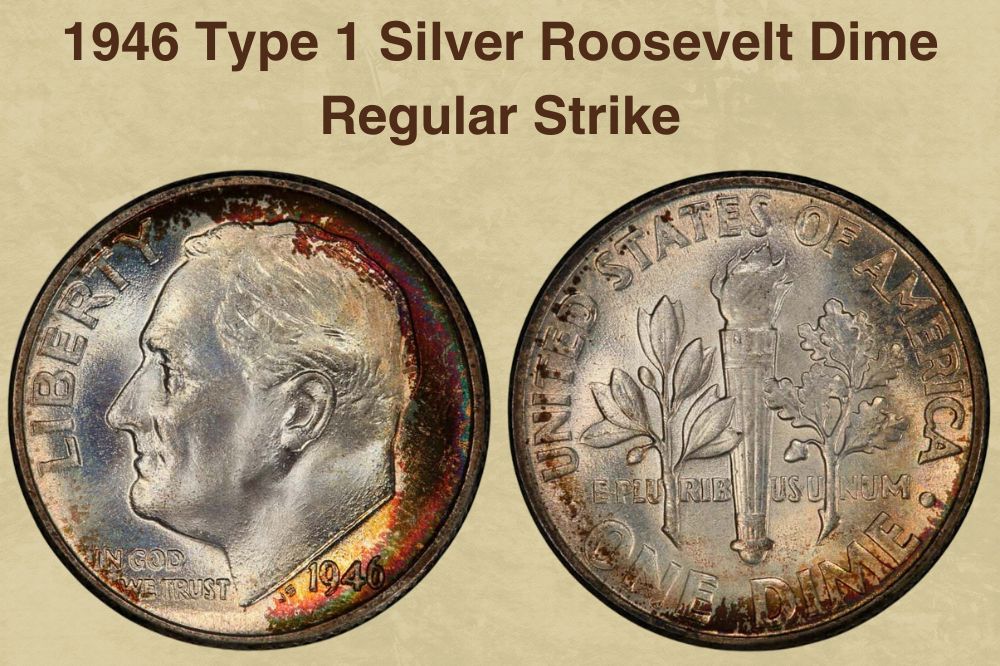 Controversy did dog the situation though, since the portrait of FDR that appeared on the coin was claimed by a famous African American artist named Selma Burke. She accused Sinnock of plagiarism and many of her peers agreed, but the matter has never been settled.
Year: 1946
Mint Mark: None (Philadelphia)
Grade: MS 69
Date of Sale: 18th November 2004
Price: $12,650
Also, since the coin bore the initials JS for John Sinnock, some conspiracy theorists claimed it was a communist plot. They believed the JS stood for Joseph Stalin and was snuck onto the coin by a spy inside the mint. This allegation was loudly and publicly denied by mint officials.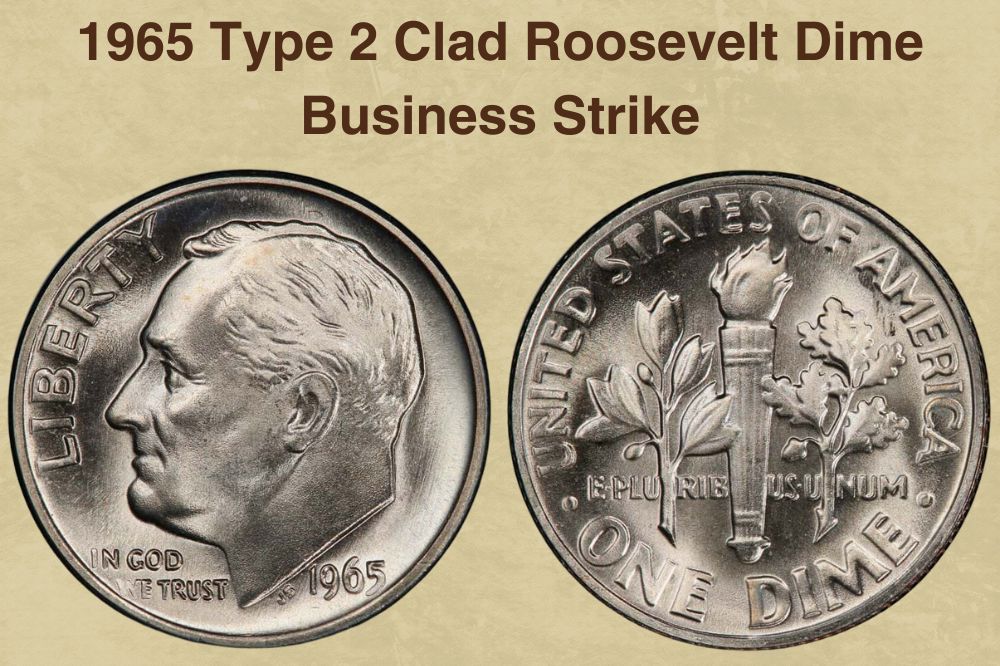 The redesign process was an issue as well. Sinnock had to redo the coin several times to meet the aesthetic demands of the Commission on Fine Arts. His initial ideas included forms of Lady Liberty, the War Memorial Opera House, and scrolls inscribed with the Four Freedoms.
Year: 1965
Mint Mark: None (Coin Shortage)
Grade: AU 55
Date of Sale: 4th January 2006
Price: $8,625
(These are freedom of speech and worship, plus freedom from want and fear, as proposed by FDR). In the end, the coin showed a freedom torch flanked by an oak branch and olive sprig. The design was popular enough that it's still in use today though dimes aren't often collected.