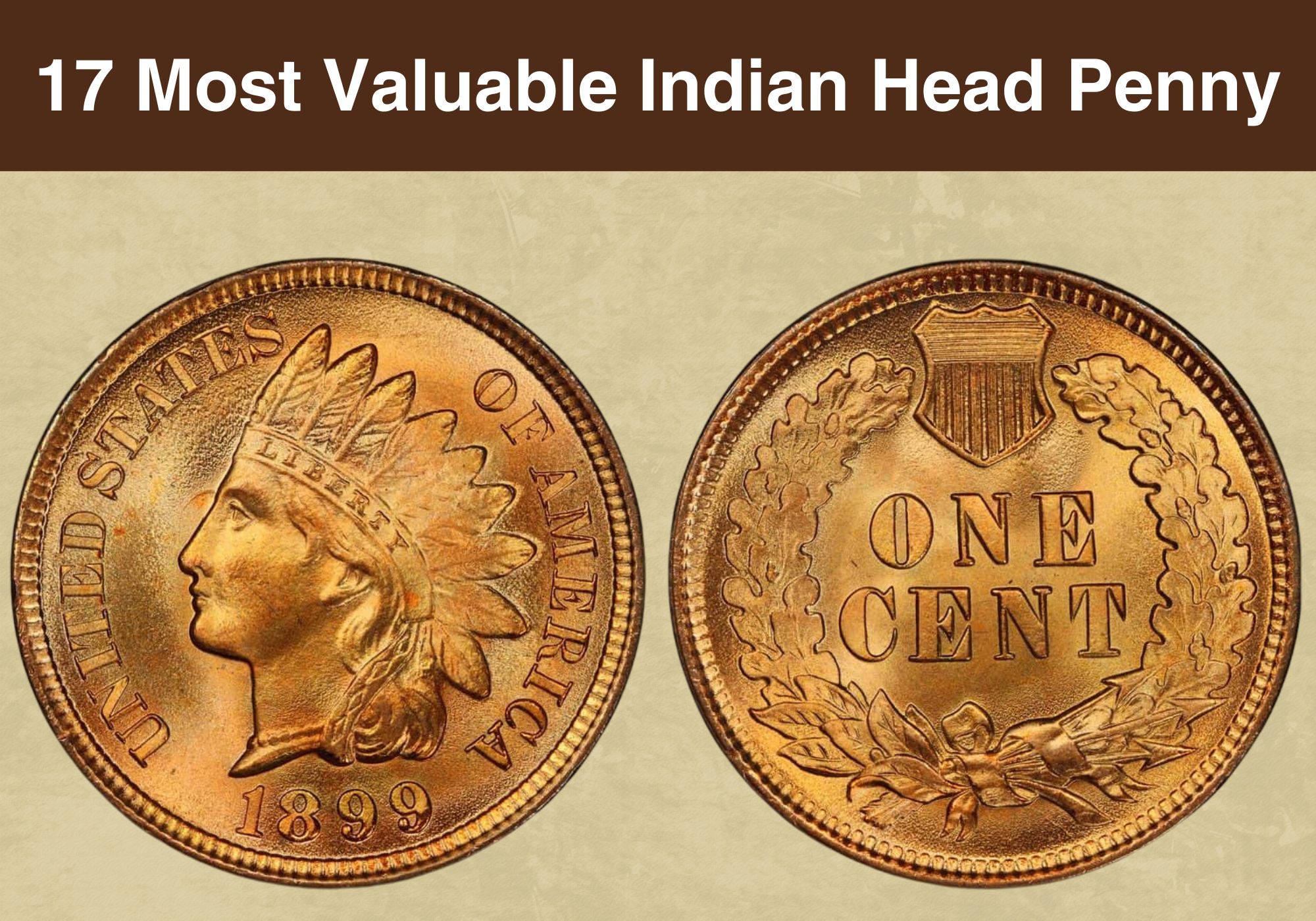 When Christopher Columbus first landed on the Caribbean Islands, he thought they were a new side of India, so he called them the West Indies. And when he reached North America, its residents seemed like a new type of 'Red Indian'. The term is derogatory today, but Indian Head pennies are meant to honor them. So let's discover the most valuable Indian Head Penny.
Most Valuable Indian Head Penny Worth Money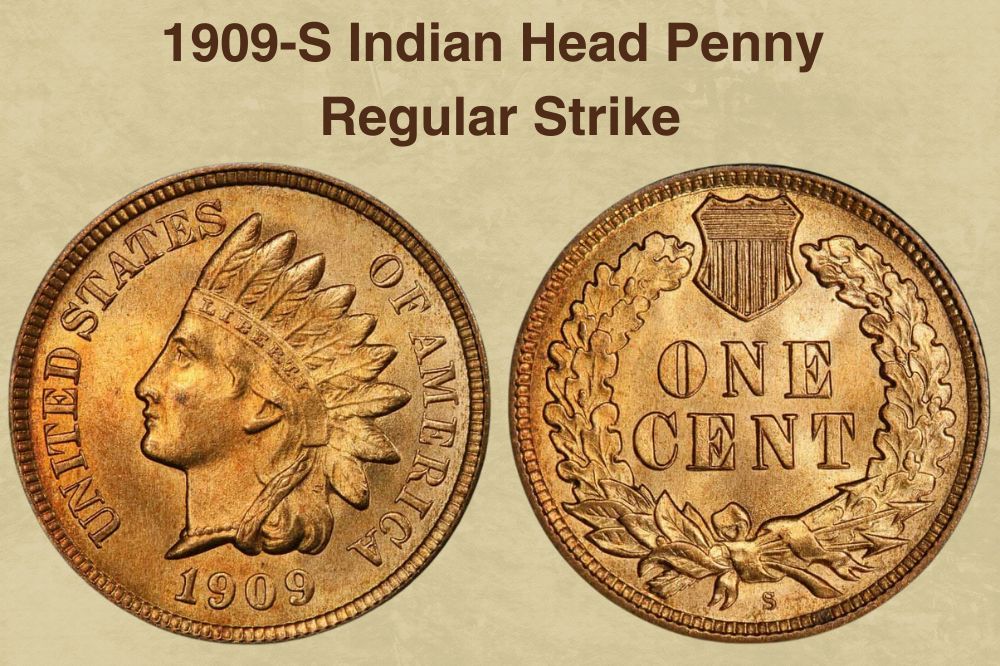 As we review some of the most valuable Indian Head pennies, we'll rely on verified sales. But keep in mind that coin sales are seasonal. The price shifts according to rarity and demand. If you sell your coin during a historical milestone or anniversary year, you earn higher profits.
Year: 1909
Mint Mark: San Francisco
Grade: MS 67 RD
Date of Sale: 5th January 2006
Price: $97,750
To help you understand the value of each coin, we'll look at the history of the Indian Head Penny and some salient facts surrounding it. These include its designer, metal composition, origin, minting location, and even a little trivia about American currency in general. Enjoy!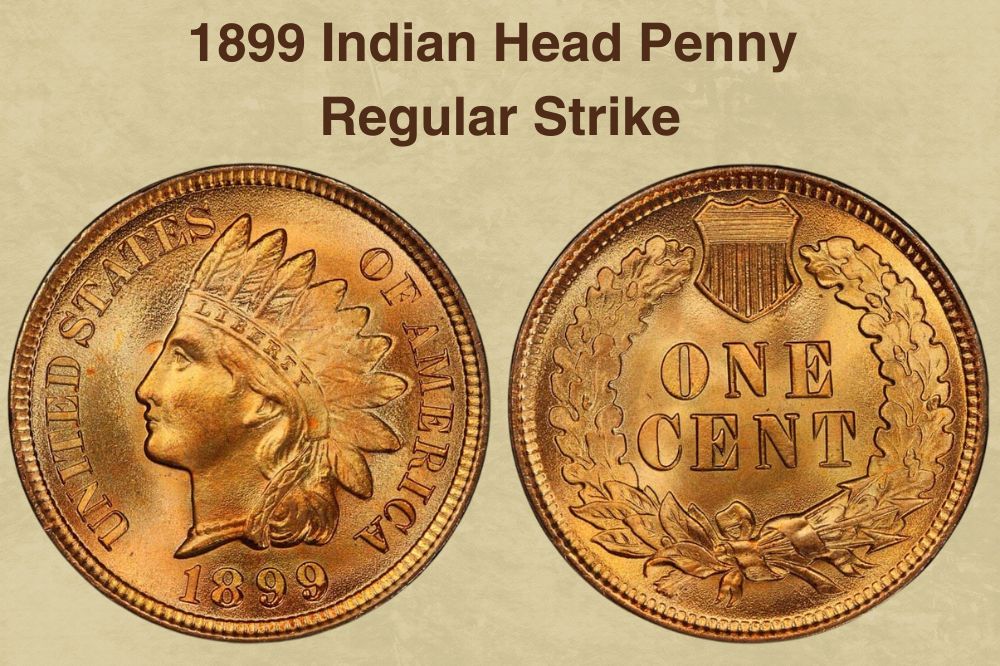 Let's start with a 101 on coin mintage. People who study coins, tokens, and medals are called numismatists and their field is numismatics. They refer to the front or heads side of a coin as its obverse and the tails side as its reverse. The thinnest sides of the coin are called the edges.
Year: 1899
Mint Mark: None (Philadelphia)
Grade: MS 68 RD
Date of Sale: 18th August 2019
Price: $108,000
When coins are being made, a metal sheet is fed through a blanking machine and punched into discs called planchets. Sometimes, the edges of the coin might have ridges known as rims or collars. If the coin has no reeds, it's smooth or plain. And some coins mix both styles.
A coin often has words defined by law. These include the name of the country, the national quotation, or the title of the person depicted. These words are called legends or mottos. They are generally embossed on the front or back of the coin but occasionally appear on the edge.
Year: 1900
Mint Mark: None (Philadelphia)
Grade: MS 67+ RD
Date of Sale: 25th February 2021
Price: $28,200
When this writing is placed on the coin edge, it's called an edge inscription or edge lettering and it's done using a Schuler Edge Incusion Machine. This was originally done on gold and silver coins aka specie metals. It was an anti-counterfeiting measure, which we'll explain.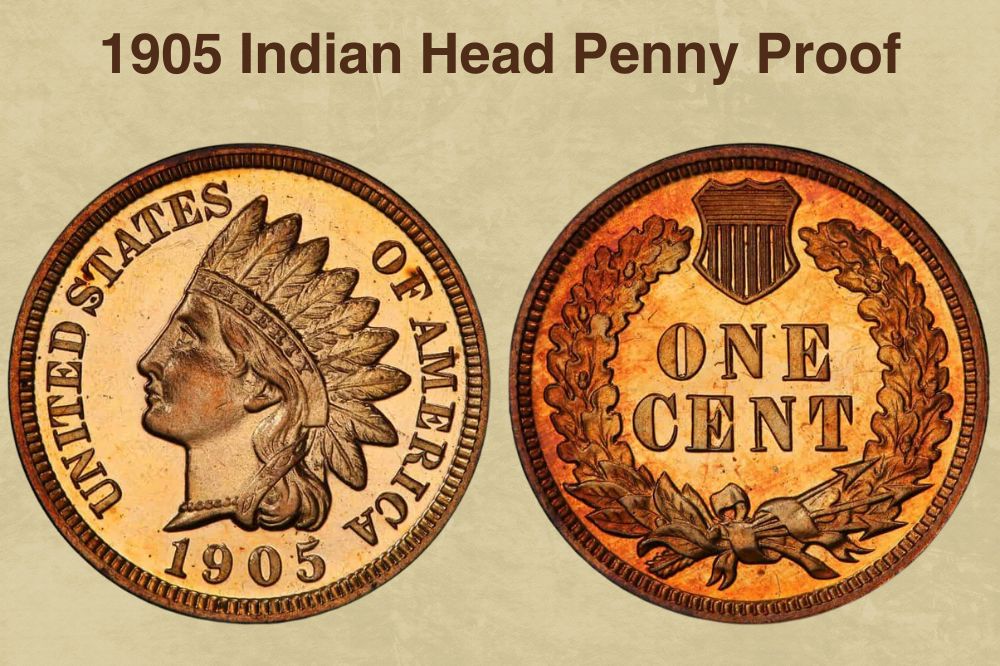 In the early years, the physical weight or melt value of a coin dictated its value. So a $1 gold coin had to be worth $1 in molten gold. Some people would get a coin and shave the sides to make it slightly smaller and lighter, which would reduce its value and cheat its recipients.
Year: 1905
Mint Mark: None (Philadelphia)
Grade: PR 67 CAM
Date of Sale: 31st July 2009
Price: $23,000
The US Mint resolved this by adding edge letters. If you shaved them off, then anyone who received the coin would notice they were missing and realize the coin had been tampered with. This practice was eventually phased out once coins were switched to base metals.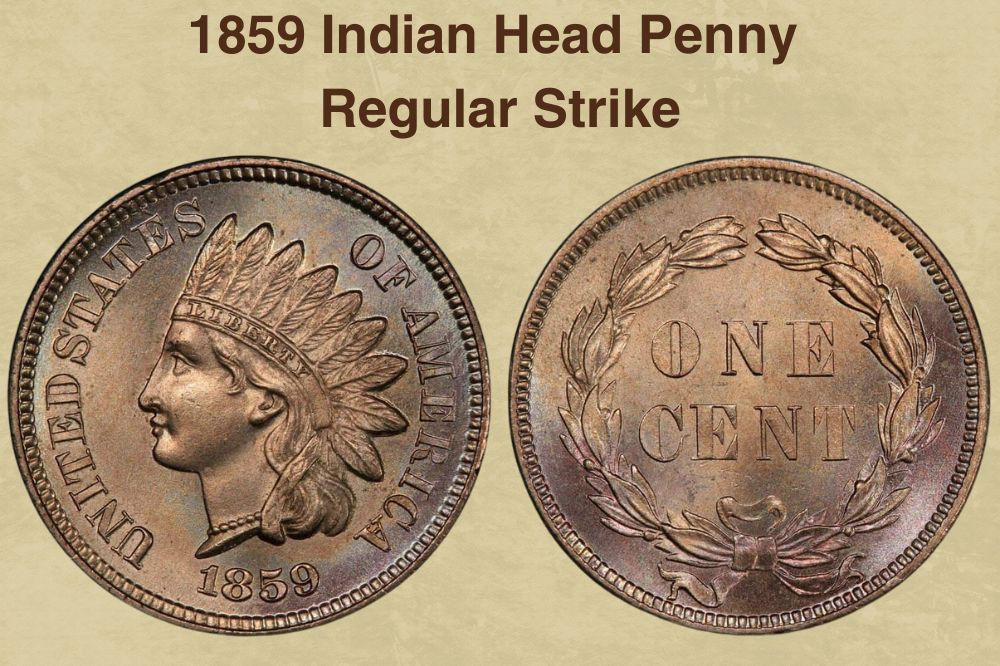 Let's talk about the Indian Head Penny in particular. Curiously, it wasn't a Native American at all! Instead, it was a lady wearing the headdress of an Indian Chief. Back then, American coins didn't feature the images of presidents. It was a practice the Founding Fathers refuted.
Year: 1859
Mint Mark: None (Philadelphia)
Grade: MS 66+
Date of Sale: 2nd February 2012
Price: $34,500
At the time, coins from other countries featured kings and queens. But some of our earliest leaders – particularly George Washington and Benjamin Franklin – considered this habit monarchical and undemocratic so they shot it down and weren't featured in their lifetimes.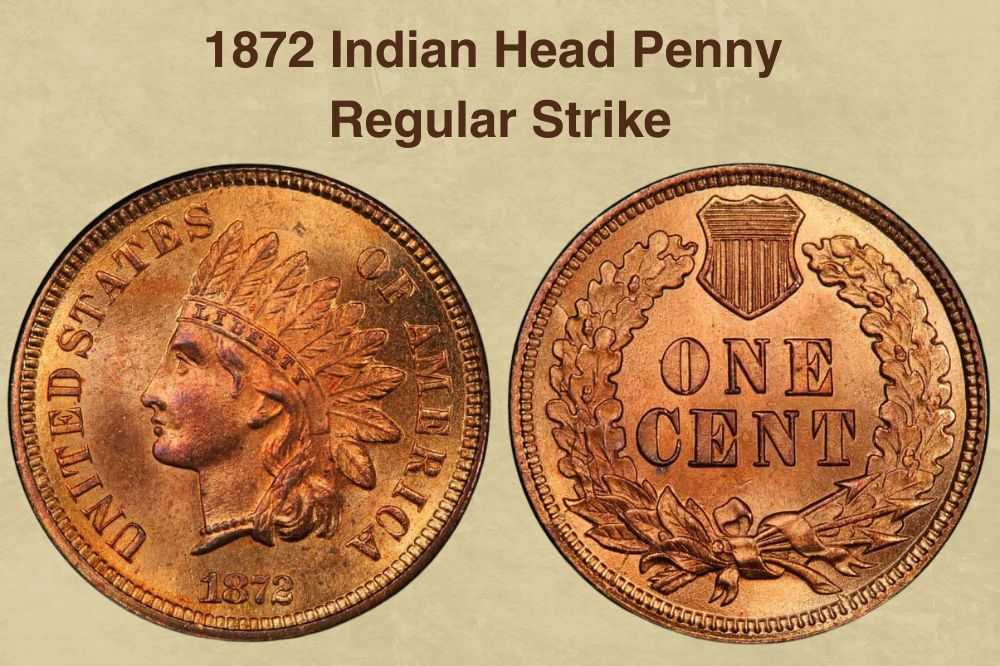 Instead, the Founding Fathers suggested a portrait that represented Lady Liberty as depicted on the Statue of Liberty. Sometimes, these images were symbolic and were based on ancient goddess statues. Later, the models were based on living American women who were known.
Year: 1872
Mint Mark: None (Philadelphia)
Grade: MS 66 RD
Date of Sale: 9th August 2007
Price: $126,500
This was the case with the Indian Head Penny, which is thought to be based on Sarah, the daughter of the Chief Mint Engraver at the time. The story goes that she was 12 when her father sketched her and placed her likeness on the coin, but they both denied that anecdote.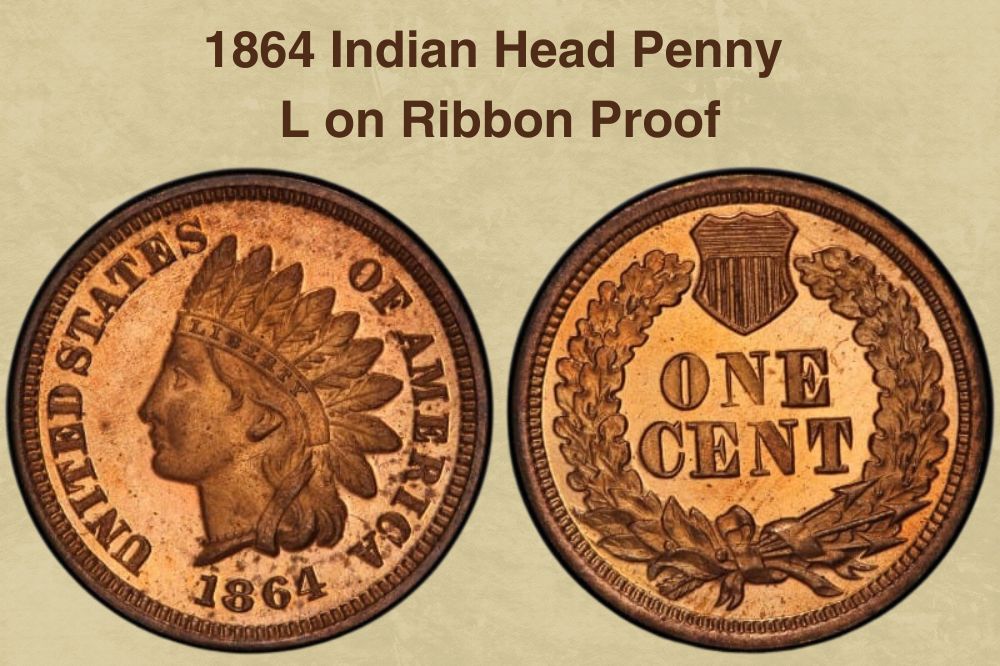 It's a cute story, and people claimed Sarah had visited her dad's office when some Native American leaders were around and tried on one of their headdresses. But the year the coin was designed, Sarah was already 30 years old and married with kids, so that's inaccurate.
Year: 1864
Mint Mark: None (Philadelphia)
Grade: PR 65 CAM
Date of Sale: 27th April 2016
Price: $152,750
Instead, when he was asked how he designed the coin, James B. Longacre said he got the idea from Crouching Venus, an Italian statue that belonged to the Vatican and was being displayed in Philadelphia at the time. Some of Sarah's features inadvertently leaked into the portrait.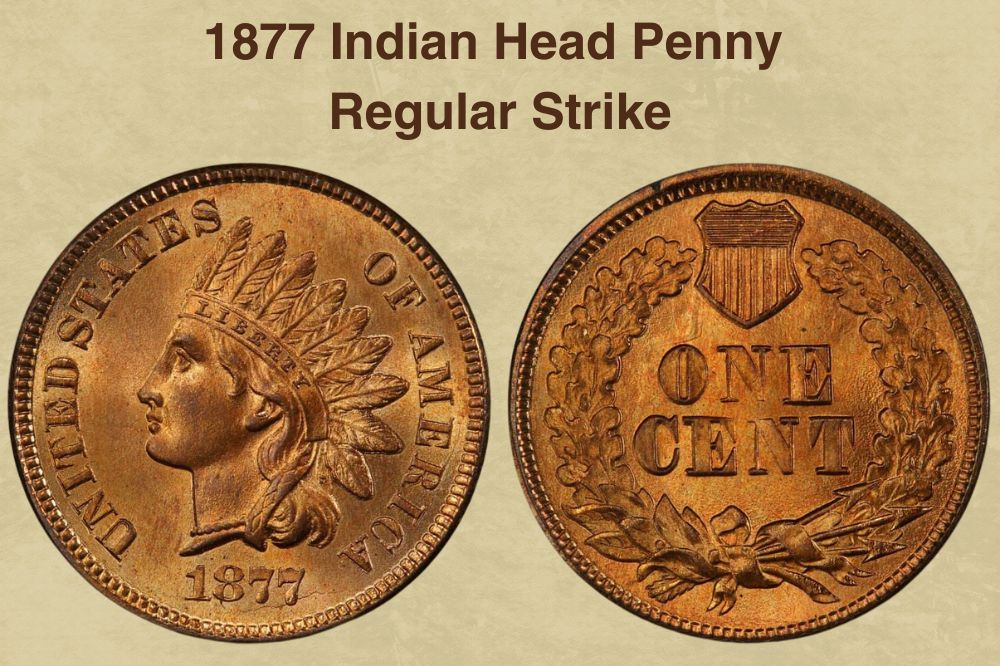 What did the coin itself look like? The Indian Head Penny showed a youthful Lady Liberty wearing a string of pearls on her neck and the Native American headdress. This feathered tiara – as some called it – was usually worn by male chiefs and elders so it was masculine.
Year: 1877
Mint Mark: None (Philadelphia)
Grade: MS 66 RD
Date of Sale: 9th August 2007
Price: $149,500
In keeping with the constitutional requirements for the coin, the obverse had United States of America on the sides, the mint date at the bottom, and the legend Liberty on the headband of her tiara. Some coins had the initial L for Longacre hidden in the lower locks of her hair.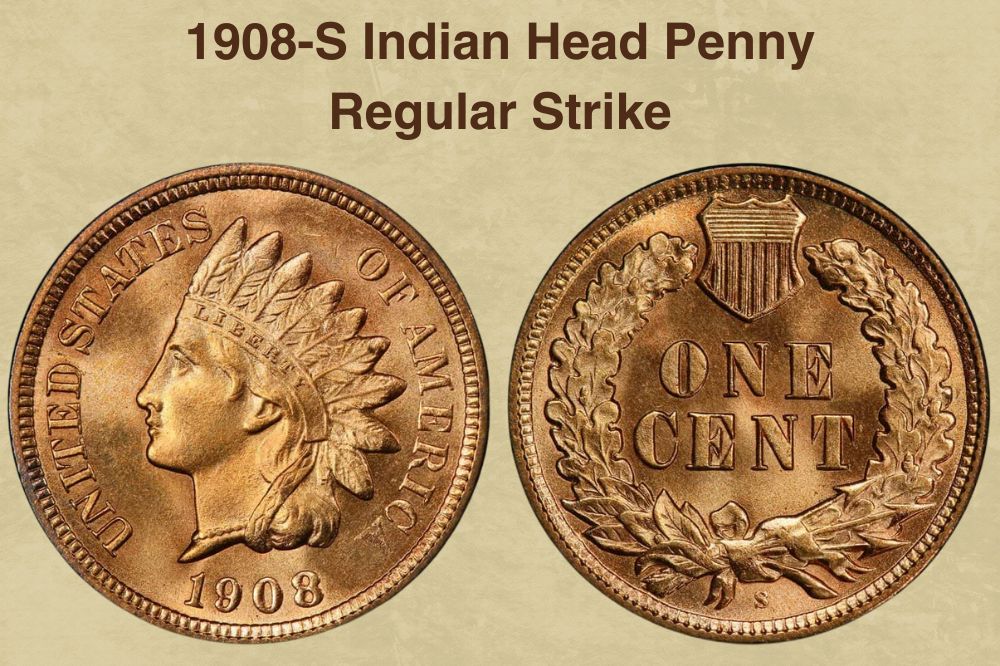 In 1858, the reverse (tails side) of the coin had a laurel wreath dotted with berries and tied with a ribbon at the bottom. In the middle of the wreath was the coin denomination, One Cent. We only call them pennies because we carried over the terms they used in Britain.
Year: 1908
Mint Mark: San Francisco
Grade: MS 67 RD
Date of Sale: 24th January 2021
Price: $21,600
Then in 1859, the coin's reverse design was changed. The laurel wreath was topped with an oak wreath that had a shield between its upper tips. At the bottom of the coin, three arrows were tied into the ribbon that linked the laurel sprigs to the base of the lower oak branches.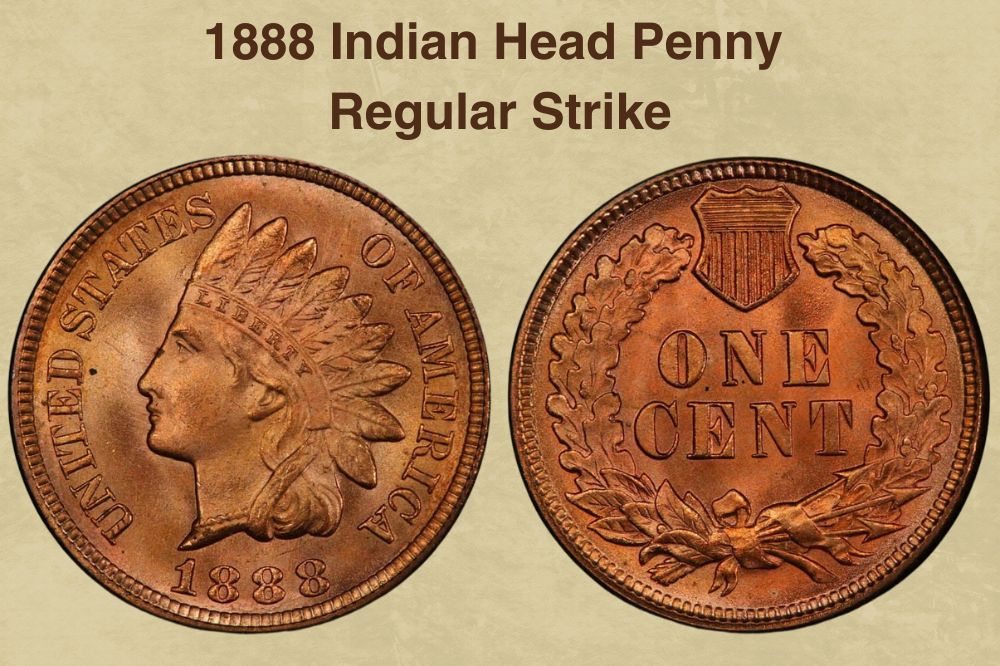 To explain, before 1971, one British Penny was 1/240 of a Sterling Pound. And the plural of penny is pence. As a former British colony, we once used their money. But when we started minting our own American currency, we used dollars and cents, where 100 cents equaled $1.
Year: 1888
Mint Mark: None (San Francisco)
Grade: MS 67 RD
Date of Sale: January 7th 2008
Price: $63,250
In 1971, the UK switched to the decimal system, making 100 pence equivalent to £1. But even today, we still call our 1c coin a penny instead of its proper name, One Cent, which appears on its reverse. Old habits die hard! A penny isn't worth much now, but we're quite attached.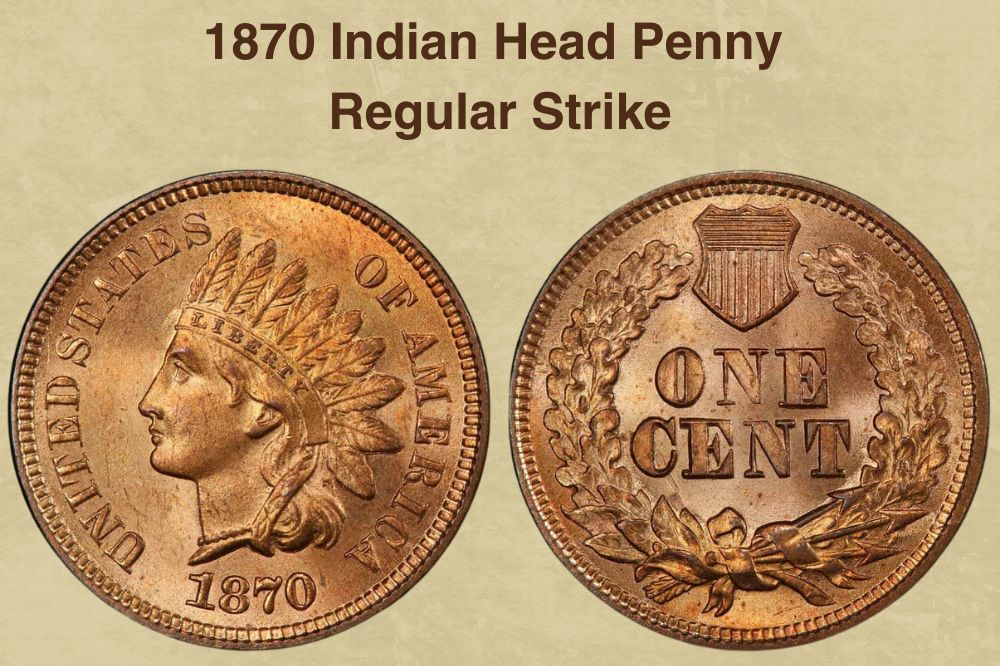 Several times, Congress has introduced bills and debates to phase it out because it's no longer valuable and makes little financial sense. But so far, it has resisted all attempts to kill it. That said, old coins like the Indian Head Penny still fetch a lot in the secondary market.
Year: 1870
Mint Mark: None (Philadelphia)
Grade: MS 66+ RD
Date of Sale: 26th March 2020
Price: $25,850
The Indian Head Penny was the second series of small cents. For reference, the earliest 1c coins were 28.57mm in diameter (1 and 1/8 inch). They were mostly copper, so when metal prices rose, their melt value became higher than their face value, so people hoarded coins.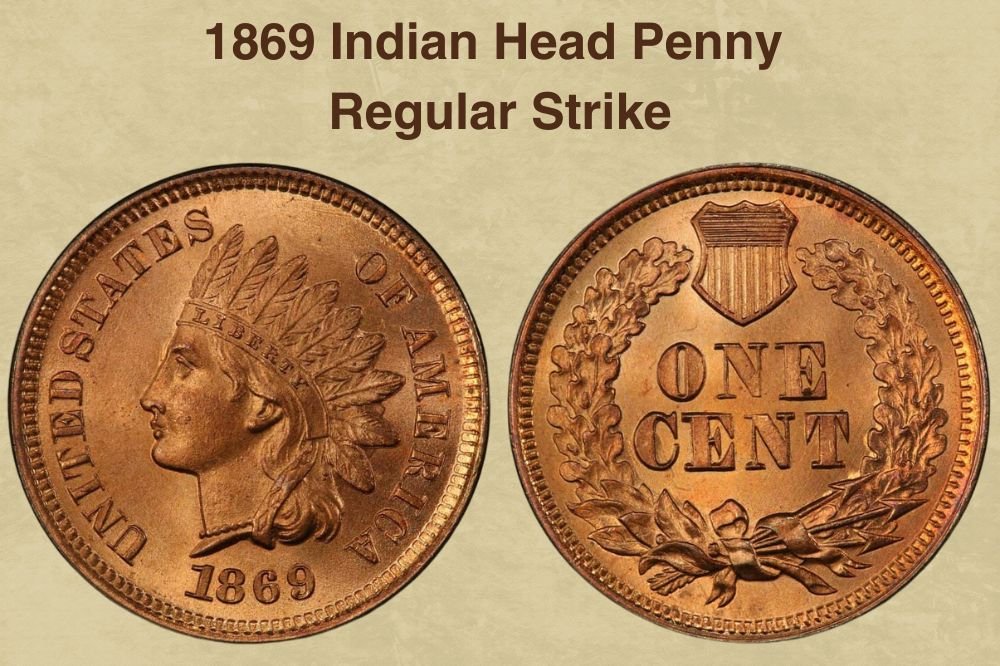 If you melted the coin, it would be worth more than 1c so people preferred to sell the molten form. The mint responded by reducing the coin size to 19.05mm to make its copper content match its face value. They also added other base metals so they could use less copper to mint.
Year: 1869
Mint Mark: None (Philadelphia)
Grade: MS 66+ RD
Date of Sale: 18th August 2019
Price: $84,000
The base metals that were mixed into the Indian Head Penny were 12% nickel from 1859 to 1864 and a 5% combination of tin and zinc from 1864 to 1909. This meant coins had varying shades of red as they aged, so they were graded as R (red), RB (red-brown), or B (brown).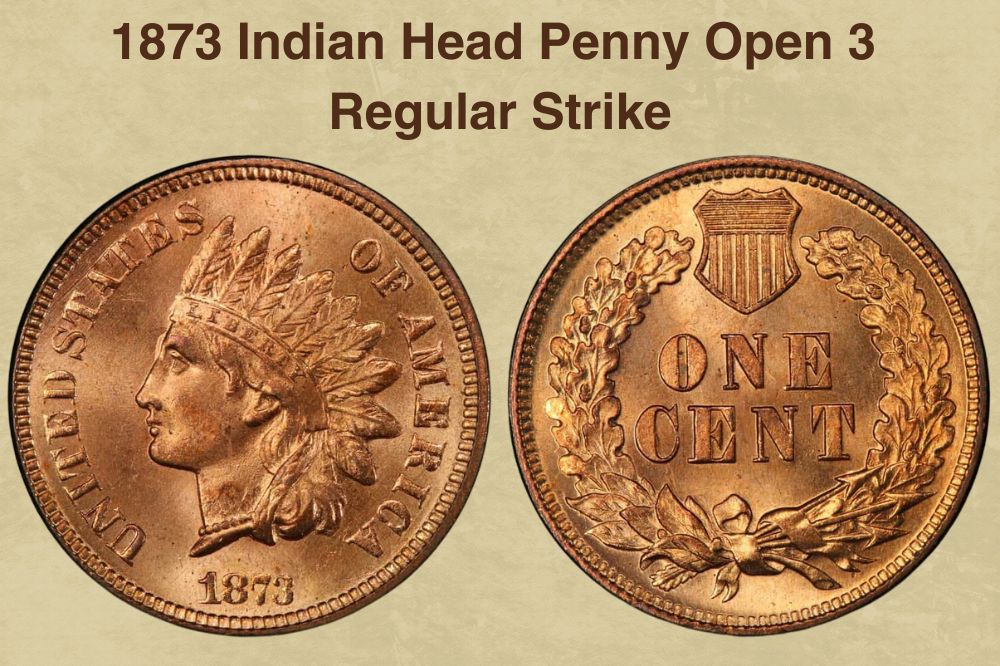 Curiously, it was the 1850s Gold Rush that spiked the price of copper. Before then, gold was rare so gold coins were highly prized and copper coins had much less value. But when gold became common, its melt value reduced and you could buy less copper for the same amount.
Year: 1873
Mint Mark: None (Philadelphia)
Grade: MS 66 RD
Date of Sale: 9th August 2007
Price: $54,625
Eventually, America dropped the gold standard and copper prices came down. When the same cycle happened with silver, we stopped using it in coins as well. Today, American coins are a mixture of copper, nickel, and sometimes zinc, with the top coat dictating the color.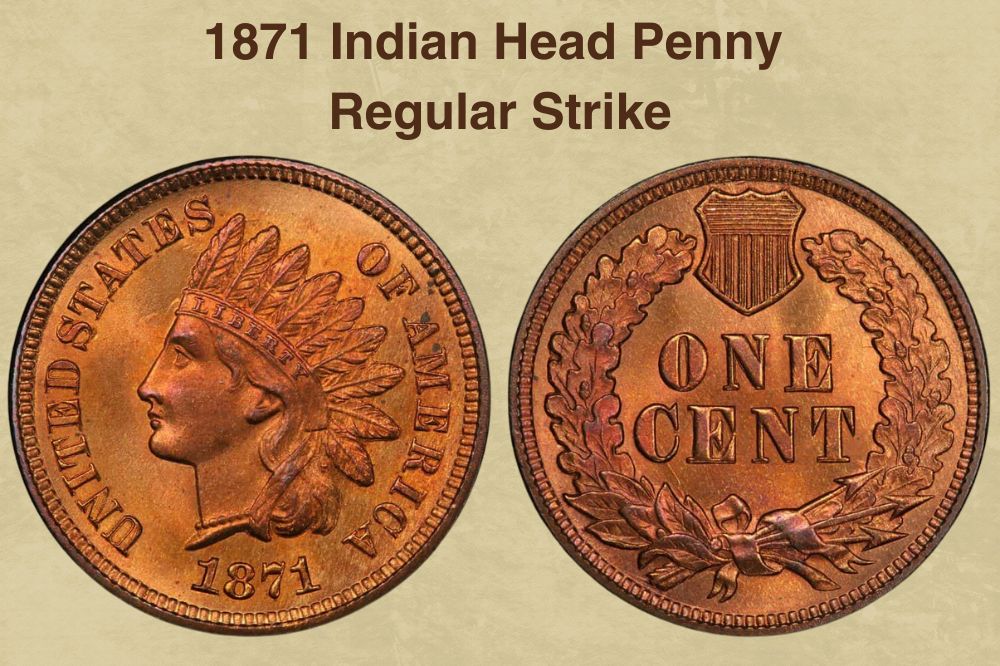 In another curious turn, it's a hoarding problem that caused the switch from nickel to bronze in 1864. At the time, the Civil War was in full force, and nickel was a crucial component for military use. So people started hoarding those 12% pennies that were known as White Cents.
Year: 1871
Mint Mark: None (Philadelphia)
Grade: MS 66 RD
Date of Sale: 5th January 2006
Price: $60,375
The nickname came from the whitish tinge on coins laced with nickel. They were also known as Nicks. Also, for a long time, pennies were the Mint's most profitable coin. The low price of base metals maximized seignorage (the difference between production cost and face value).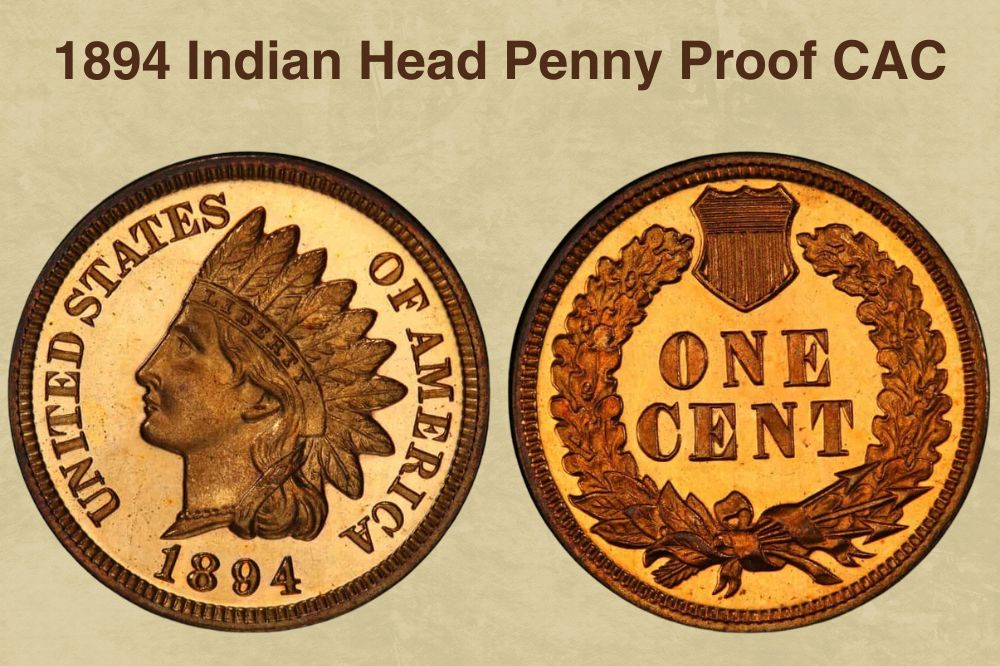 Indian Head Pennies were coined in Philadelphia and San Francisco. Philadelphia coins had no mint mark but San Francisco coins (1908 and 1909) had the S mint mark on the back of the coin. The mint mark sat directly below the ribbon that held the arrows, tying the wreath.
Year: 1894
Mint Mark: None (Philadelphia)
Grade: PR 66 CAM CAC
Date of Sale: 1st September 2013
Price: $18,800
The coin had a plain edge without reeds, but it had denticles on its front and rear surfaces. The coin was minted until 1909 when it was replaced by the Lincoln Penny. This new coin marked the 100th anniversary of Abraham Lincoln's birth, and it's the 1c we still use today.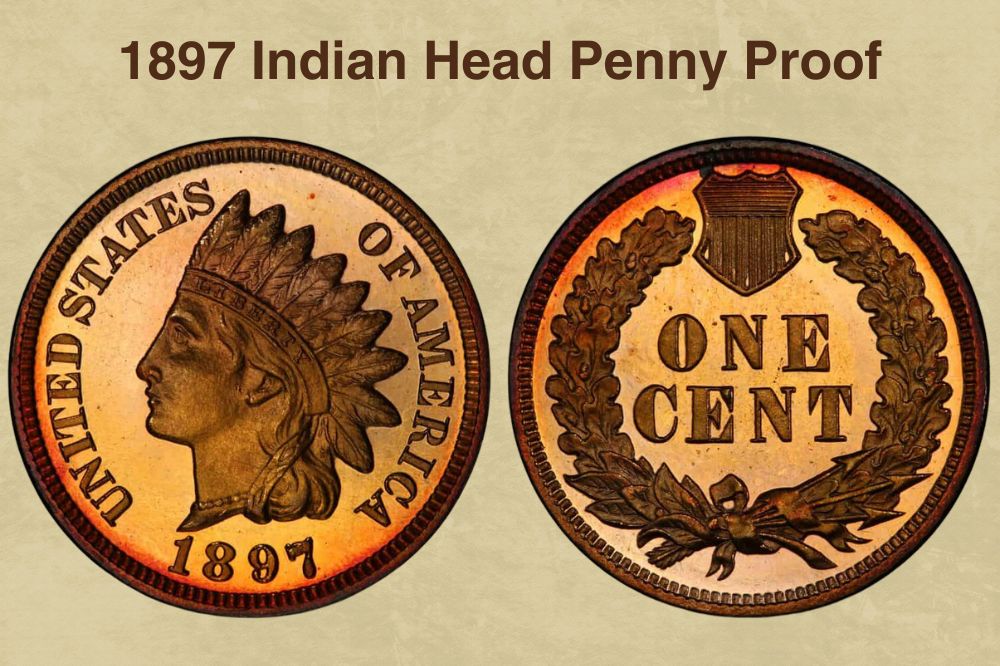 We started this article by mentioning Christopher Columbus. But did you know Longacre (the Chief Mint Engraver who designed the coin) almost used Columbus on the penny? His boss, Mint Director James Snowden, thought it was a good idea, but Longacre shot it down.
Year: 1897
Mint Mark: None (Philadelphia)
Grade: PR 67+ DCAM
Date of Sale: 31st March 2021
Price: $108,000
He realized, rightly, that the public would reject a Columbus coin. And while the sentiment around Native Americans was shaky, placing an 'Indian Tiara' on an American girl solved the problem and calmed the conscience of many citizens. It was seen as a generous compromise.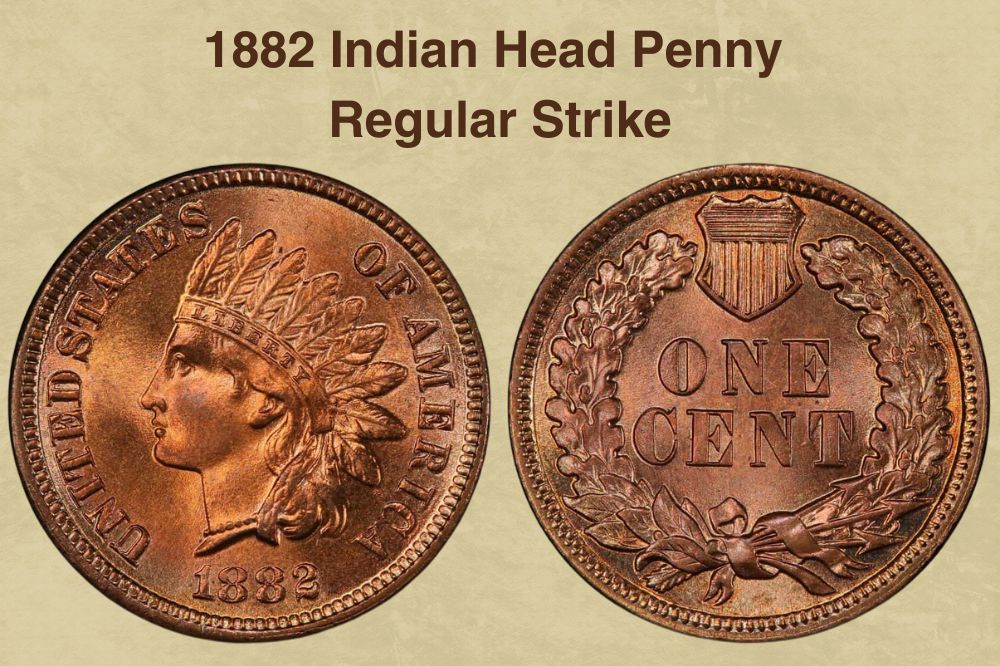 While Indian Head Cents all had the same diameter, their weight was dictated by their metal content. The White Nicks (with 12% nickel) were 4.67g while the bronze pennies (5% tin and zinc) were 3.11g. In comparison, today's 2.5% copper-plated zinc Lincoln Pennies weigh 2.5g.
Year: 1882
Mint Mark: None (Philadelphia)
Grade: MS 67 RD
Date of Sale: 28th July 2005
Price: $35,938
But although today's pennies have so little copper and are 97.5% zinc, the melt value of metal has messed with seignorage. In 2023, it costs 2 cents to mint a 1c coin – a loss of 200%. But due to our sentimental attachment to this coin, it continues to be minted as the Shield Cent.