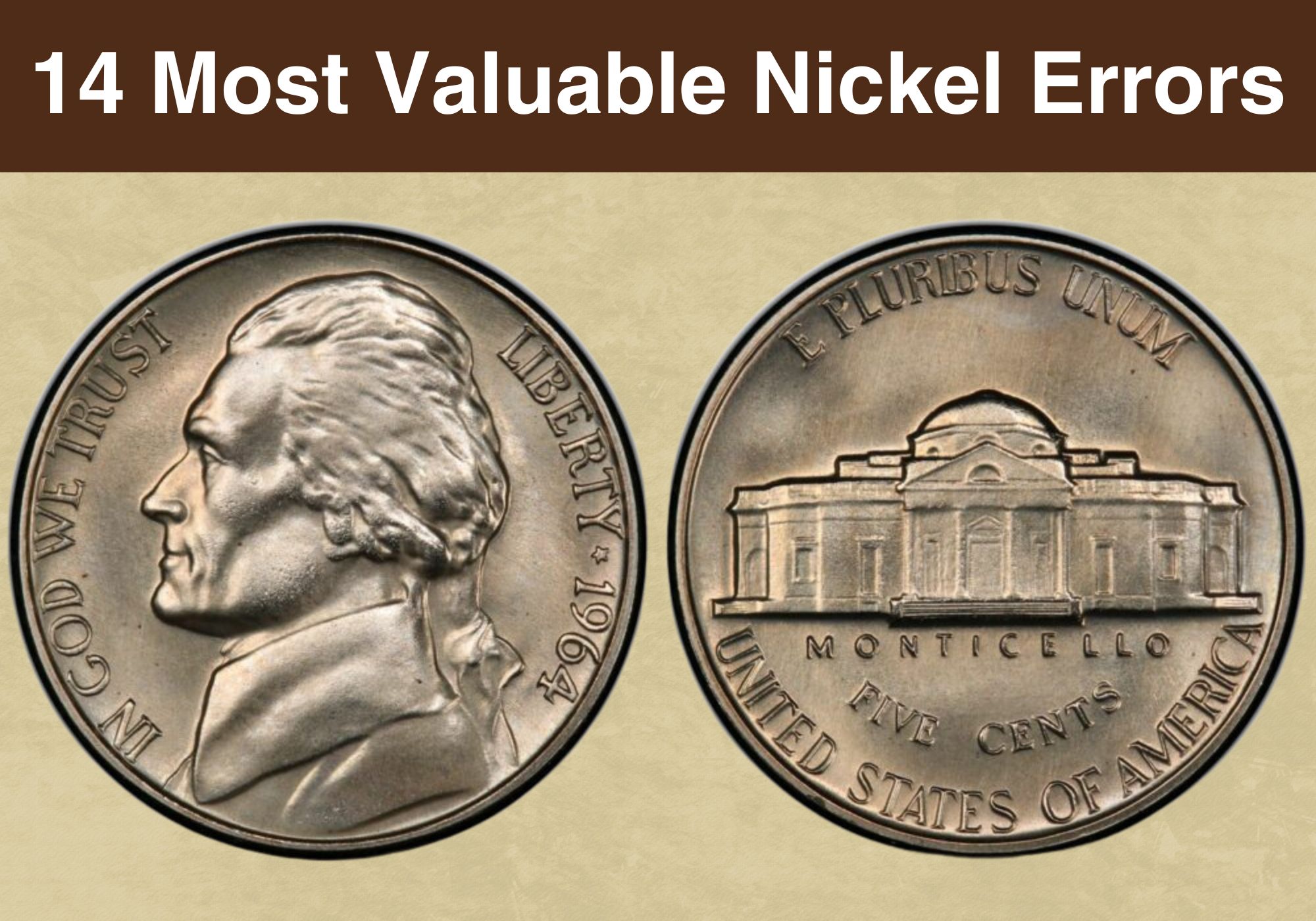 Is collecting nickels worth it?
Do you have an old, odd-looking nickel and are curious whether it is worth anything?
The United States Mint has issued 5-cent nickels since 1866, with the Jefferson coins minted since 1938 as the most modern nickels.
The truth is most people do not consider nickels valuable. In fact, these coins are generally only worth their face value. But nickel errors are the hidden gems that could make you a fortune.
Many old nickels are no longer in circulation, making them rare. Nickels with unique errors are even rarer but incredibly valuable.
In this nickel error list, we'll explore the best nickel error. Ultimately, you will know what to look for in your pocket change to determine if you have rare nickels worth money.
Let's jump in!
Most Valuable Nickel Errors Worth Money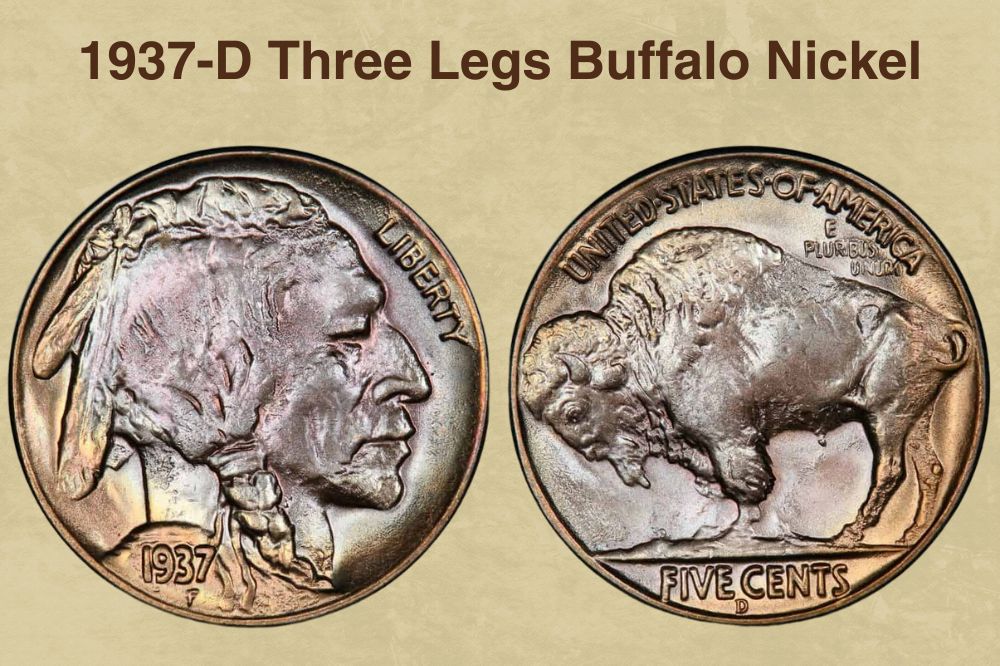 The 1937-D buffalo nickel is one of the most popular modern nickel. These coins create a buzz among collectors today as they did when they were first issued. Between 1937 and 1938, collectors removed many of these nickels from circulation as they scavenged for the missing three legs error.
This coin gets its name from the Buffalo on the reverse missing three legs, but the hooves are intact. Because the Mint no longer issues the Buffalo nickel, the coin is scarce in circulated condition and scarcer in mint state or gem condition.
Mint state examples boast a fine luster and frosty appearance. The missing three legs is a result of using over-polished dies.
One specimen graded MS66 sold for $99,875 in 2021 at a Legend Rare Coins Auction.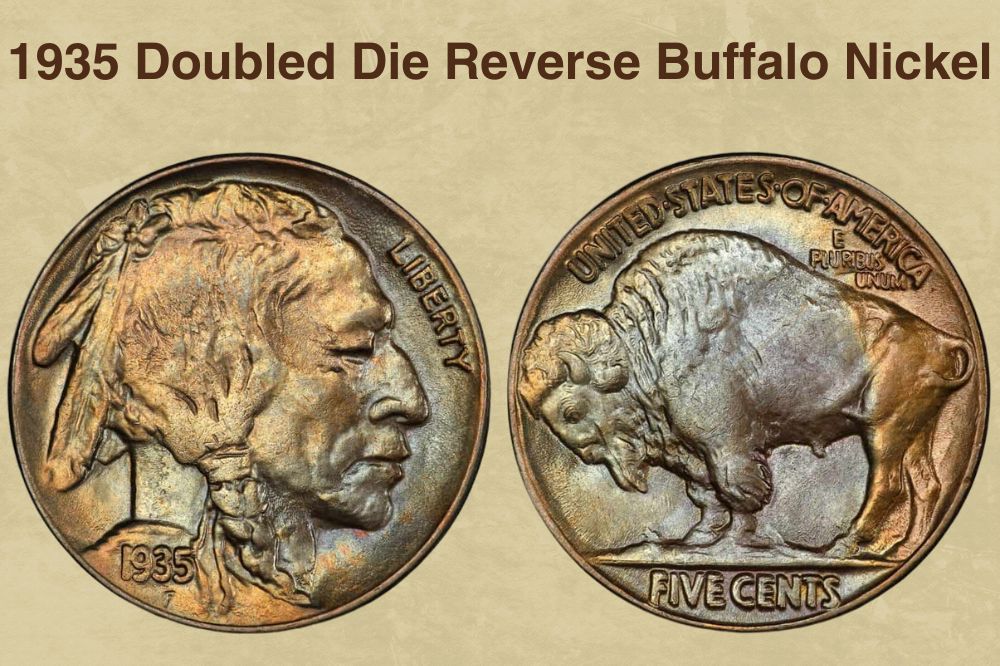 1935 was the only year in the entire Buffalo nickel series with a significant doubled die reverse error! This alone tells you how rare and exceptional this coin is.
Because it is no longer being issued, circulated examples are considerably few, with most being in lower grades and therefore not worth much. The population is extremely scarce for the uncirculated variety.
The doubling is most noticeable around the motto E PLURIBUS UNUM and the words FIVE CENTS on the reverse.
Keep in mind that there are two varieties of the 1935 Buffalo nickel with a doubled die reverse. These are Type 1 and Type 2. Type 1 shows a more dramatic doubling and therefore attracts a higher value.
The most expensive example, graded MS64, was auctioned for $104,650 in 2007.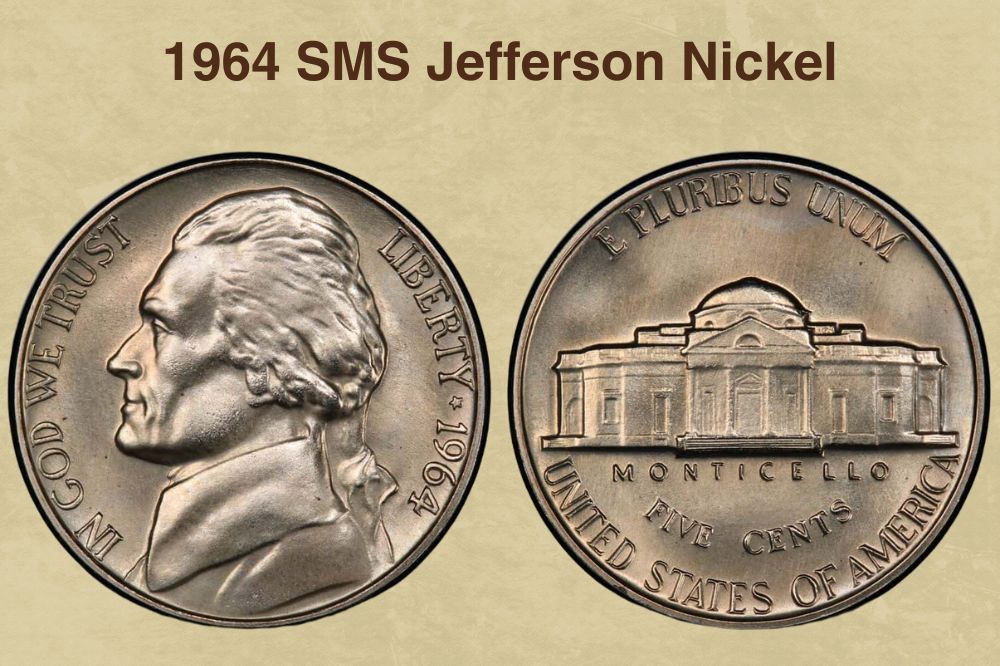 The U.S. Mint issued a special mint set with a Jefferson nickel in 1964. Special strike Jefferson nickels were not released into circulation, and only a few were issued, making them extremely scarce.
There are less than two dozen 1964 SMS Jefferson nickels. The reason for the production of these special strikes is still shrouded in mystery. In fact, these coins were discovered in 1993, close to thirty years after they were issued.
These nickels are neither business strikes nor proofs, but their Special Strike status means they boast a satin finish, frosty details, and a brilliant strike.
Examples of 1964 SMS Jefferson nickels with full bands can fetch as much as $32,900.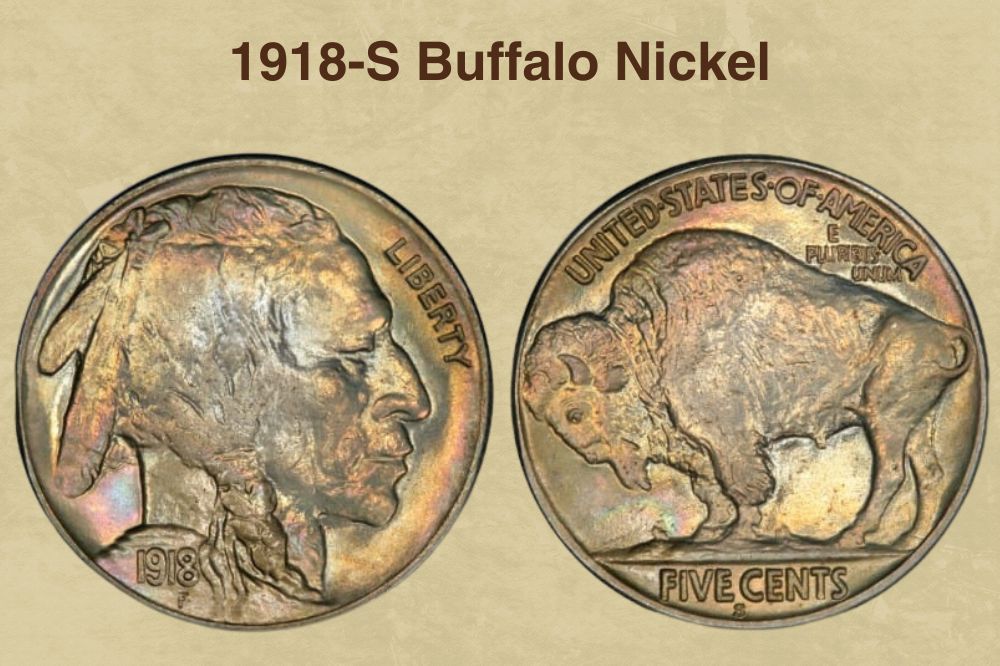 The San Francisco mint struck about 4.88 million 1918 Buffalo nickels, but many had a poor strike. This coin is scarce in circulated and uncirculated conditions because it is old, and the Mint no longer produces Buffalo nickels.
Even in mint state, it is hard to come across 1918-S nickels with a sharp strike, so if you discover such, it would definitely be one of a kind. Gem condition coins are considered some of the scarcest between 1913 and 1919.
A collector bought an MS66 1918-S Buffalo nickels for $125,350 At a 2008 Bower and Merana auction.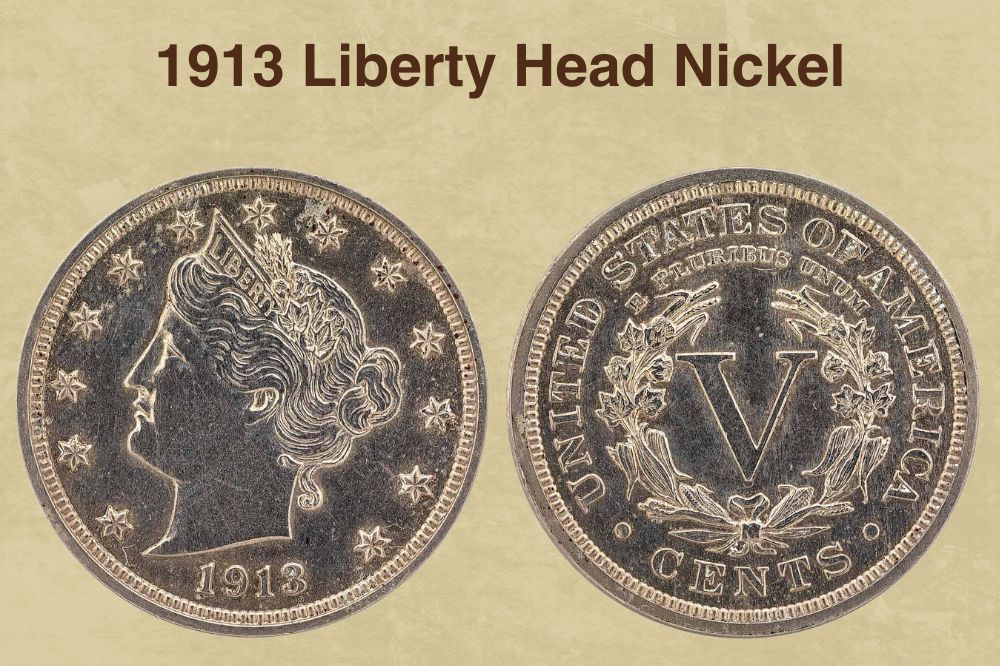 There are only five known examples of the 1913 Liberty Head nickel. These are the Olsen, Norweb, McDermott, Eliasberg, and Walton.
It is still unknown why the Liberty head nickel was struck in 1913, given that it was supposed to give way to the Buffalo nickel that year.
In 2013, the last remaining example, the Walton Nickel, long believed to be lost, was discovered. George Walton's family owned this coin but had thought it was a fake, although numismatic experts later authenticated it.
In 2022, the GreatCollections auction house acquired the Walton Nickel for $4,560,000.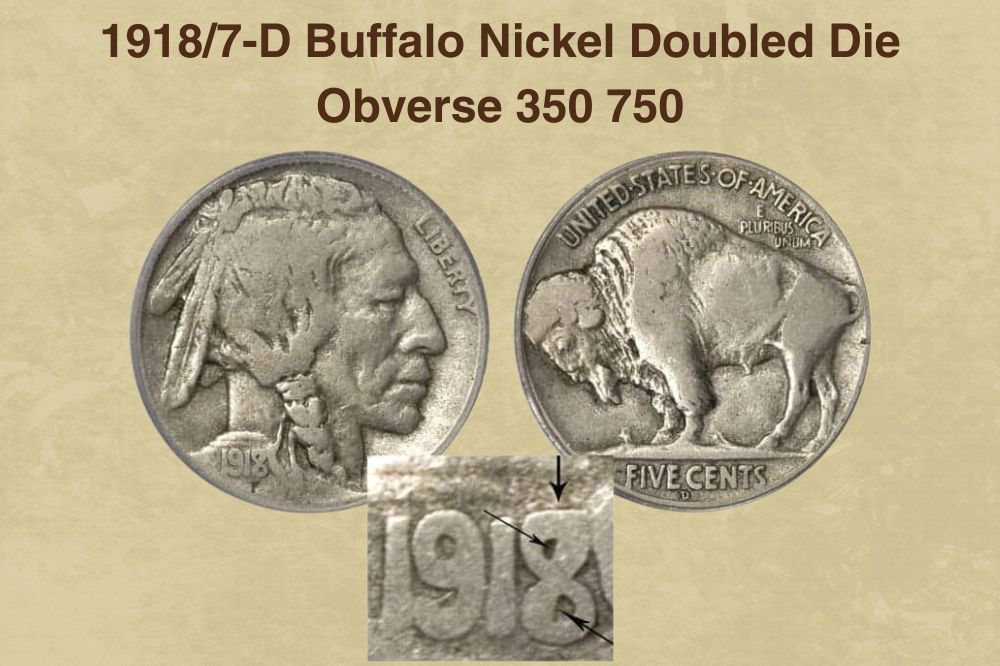 The 1918/7 is considered a classic Buffalo nickel and one of the most important in the series.
Interestingly, this extremely rare coin only gained interest among collectors about thirteen years after its release.
In 1918, two hubs, one dated 1918 and another 1917, struck an obverse die at the Denver minting facility. This resulted in the obverse die imprinting the dates 1918 and 1917 overlapping each other on the coin's reverse. As mentioned, numismatists didn't notice this interesting error until the 1930s
The Mint struck a very small number of the 1918/7 overdated Jefferson nickels before it caught the error and prepared new dies. As such, these coins are extremely scarce, an attribute that significantly increases the coin's value.
An example graded MS65 was sold in 2006 for $350,750.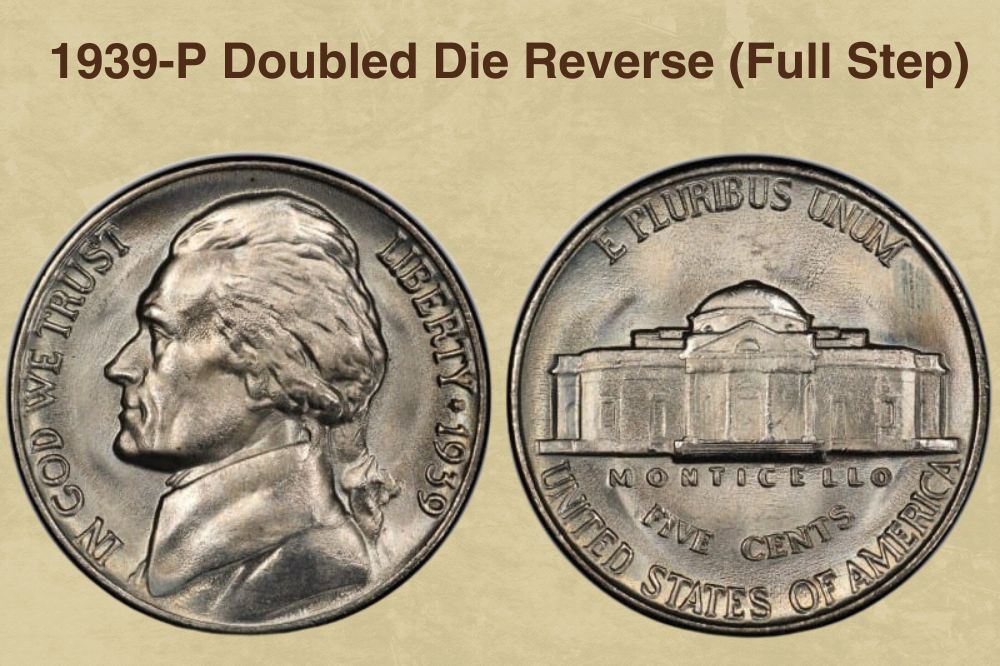 Doubled die errors are not too common in the Jefferson Nickel series. In fact, there are only three known significant doubled die dates, including the 1945 D.D. Reverse, 1943 D.D. Obverse, and 1939 D.D. Reverse.
The three's most prominent doubled die nickel error is the one struck in 1939 in Philadelphia. You won't have to look hard to notice the doubling around the word MONTICELLO and FIVE CENTS.
To date, about 1,000 1939-P doubled die reverse errors are known to exist in all grades combined, with circulated examples in lower grades being the majority.
Nickels with full steps are generally graded mint state and are more desirable, as demonstrated by one example that sold for $23,500.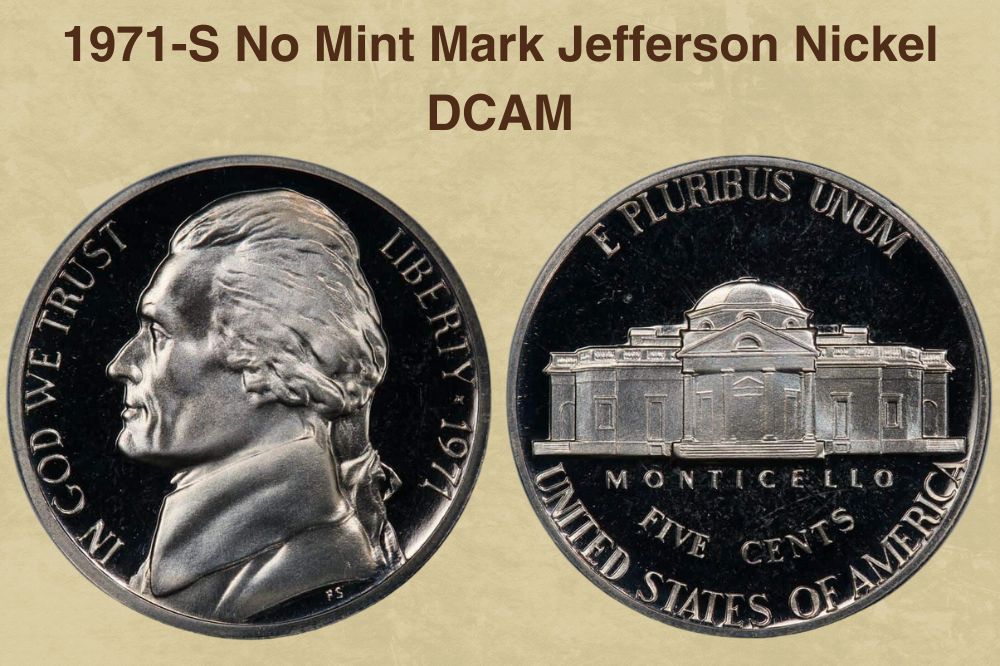 The 1971 Jefferson nickel is one of the most valuable nickel errors for a good reason. Indeed, it is the only one in the Jefferson Nickel series struck with a missing mint mark.
That year, several proof coins minted at the San Francisco facility were struck using a die without the S mint mark. While the regular proof examples will attract a neat sum, the Deep Cameo (DCAM) varieties are the real gems.
Only a few hundred cameos 1971 No-mintmark Jefferson nickels exist today, while deep cameo specimen amount to 50 or fewer examples.
Expect to pay as much as $8,100 for 1971 no-mint mark nickels designated DCAM.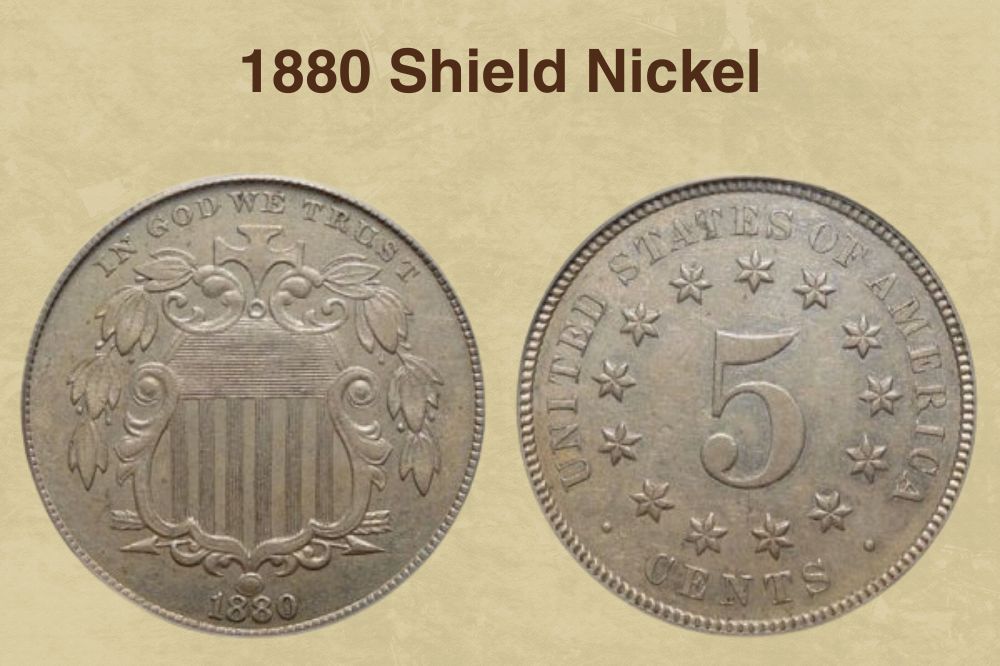 The 1880 Shield Nickel is the scarcest in the entire series. Most of the existing examples are designated as proof-like but often come off as circulation coins due to the poor strike and low mintage.
Less than two dozen 1880 Shield nickels are certified and authenticated. As mentioned, many are in poor condition, while mint-state examples are extremely rare.
One such example graded MS66 sold for an impressive $188,195 at a 2003 auction.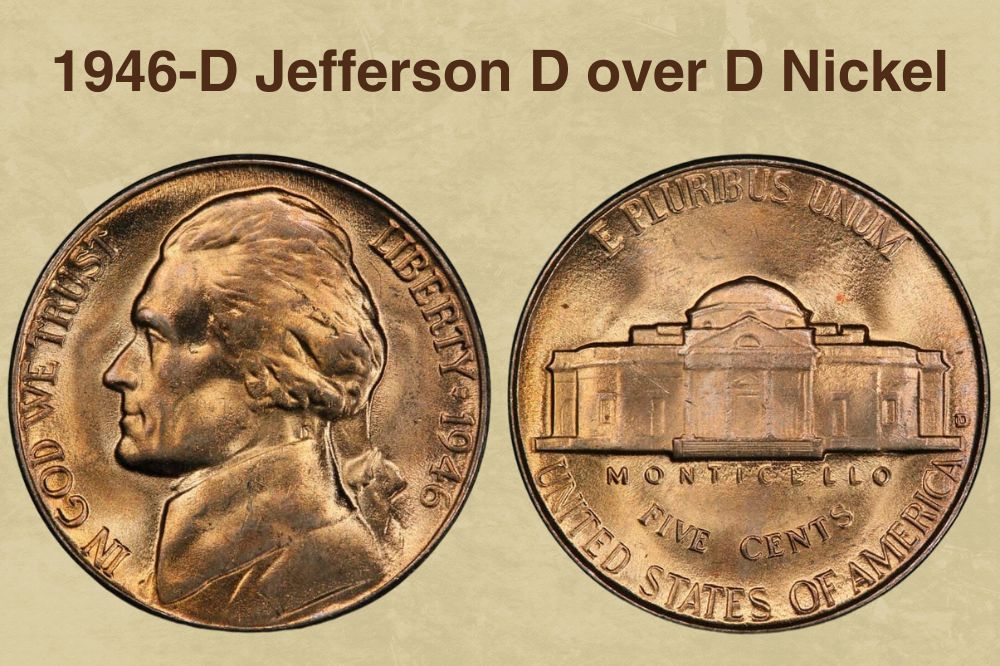 The 1946 Jefferson lot of nickels minted in Denver produced a few repunched mint mark errors, some of which are worth money.
The D over D repunched mint mark error shows the mint mark D facing upside down while another D mint mark is struck over it in the correct position.
At closer inspection, you will notice the curved part of the D appears at the front of the vertical part of the other D to the left.
Examples graded MS66 can bring in as much as $2,53. Nickel errors showing Full Steps are more desirable and can fetch up to $3,000, depending on the condition.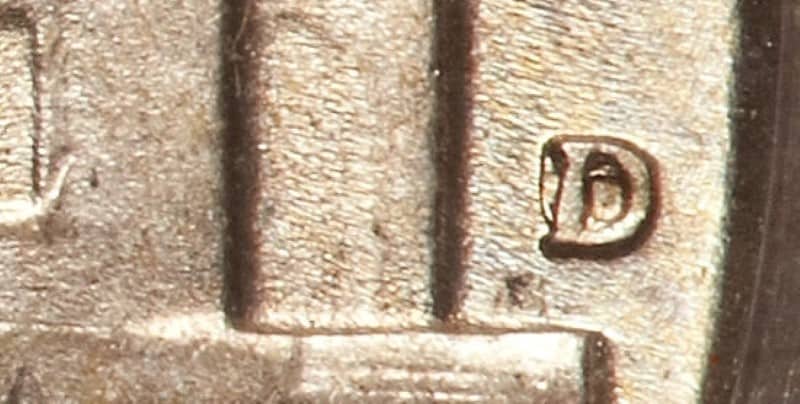 Some 1942 Jefferson nickels minted in Denver show a peculiar error in which the mint mark D is punched over a horizontal D.
Until the late 1980s, mint employees manually struck mint marks onto the dies, giving room for many errors.
For example, the employee might strike a coin with the wrong mint mark or position the mint mark incorrectly, and he'd have to re-do it correctly. This latter scenario happened when preparing dies for the 1942-D Jefferson Nickel.
The employees incorrectly positioned the first mint mark and re-did it again correctly, this time with the second D placed over the horizontal line of the first incorrect D.
This variety is extremely popular because it is easy to spot with the naked eye. On the other hand, examples are scarce, with fewer than a hundred known to exist in uncirculated condition.
Specimen graded MS66 can fetch as much as $15,275 as with one sold by Heritage Auctions. Those with a Full Steps designation sell for up to $32,200.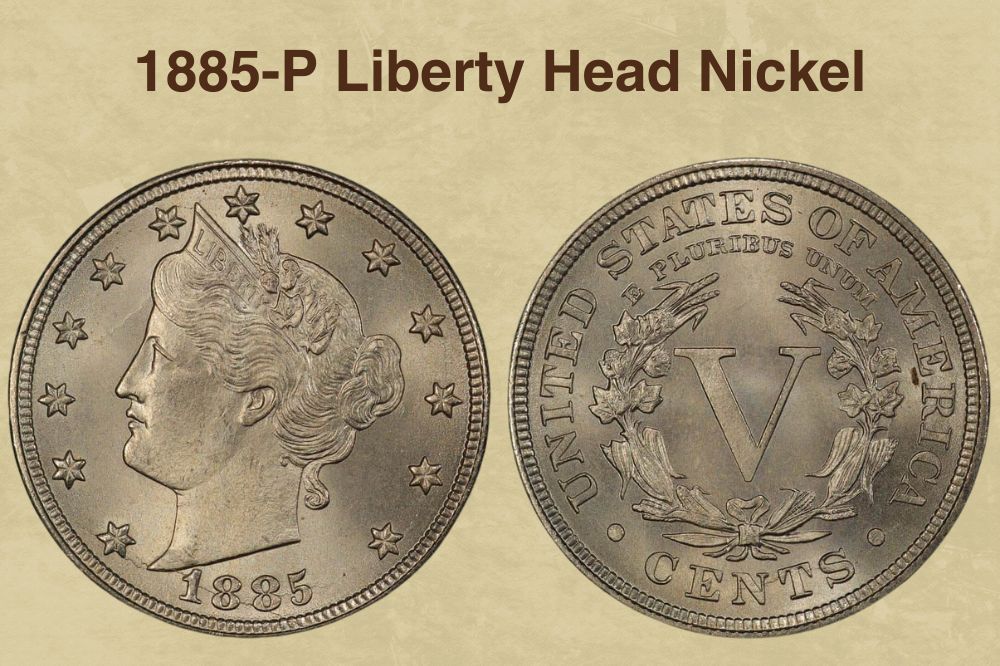 The Mint struck about 1.47 million Liberty Head nickels in 1885, the second lowest after the 1912-S in the whole series. Compare this with other dates in the series whose mintages are past the 20 million mark.
The noticeably low mintage makes the 1885 Liberty head nickel extremely scarce and, inevitably, very popular among collectors. In addition, collectors saved very few nickels in the year of issue, increasing this coin's rarity, especially in mint state.
In 2005, the American Numismatic Rarities sold an 1885-P Liberty Head at a premium, raking in $74,750 for a nickel rated MS67.

The Fish hook error on the 1943-P Jefferson nickel is visible to the naked eye, making it quite popular among collectors.
This overdate error results from incorrect die use, a common mistake caused by the manual preparation of die presses.
Mint employees typically found replacing one digit easier than preparing a new die. It was efficient and less time-consuming.
However, on some of the 1943-P nickels, a new die was prepared with all digits replaced, and the die press was used to strike a coin with the date 1942.
Striking one date over another resulted in a fish-hook shape where the number 3 goes on top of the number 2.
One example with a Full Steps designation was graded MS67 and sold for $16,675.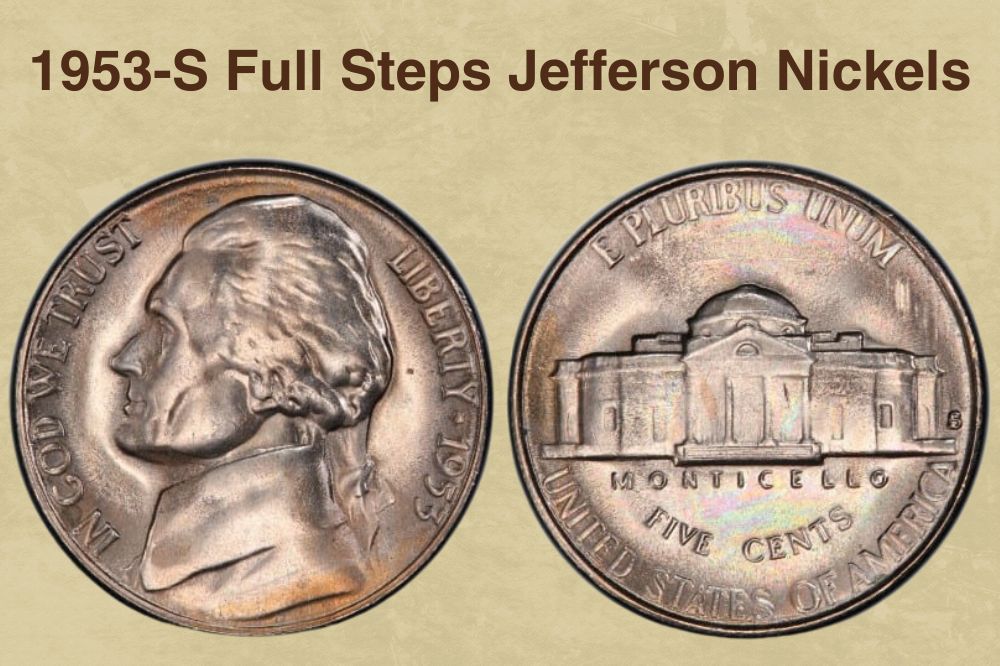 The San Francisco mint struck about 19 million Jefferson nickels in 1953, a relatively low mintage compared to preceding or subsequent dates.
The 1953-S nickels are the hardest to obtain for nickels struck between 1938 and 1960, partly due to the low mintage. Nickels with a Full Steps designation are extremely scarce, rarely coming up for auction.
In 2019, Heritage Auctions auctioned a rare example graded MS67 with Full Steps for an impressive $24,000.
Summary
Nickels can be considered the "underdogs" of the coin world. It's easy to underestimate them, given how common they are coupled with their low face value. But nickels with errors might really surprise you, with some fetching hundreds of thousands of dollars.
Whether you are interested in Jefferson, Shield, Buffalo, or Liberty Head nickels, the trick lies in familiarizing yourself with nickel errors that are worth money. Then, check your change regularly for the chance to spot these nickel errors to add to your list.