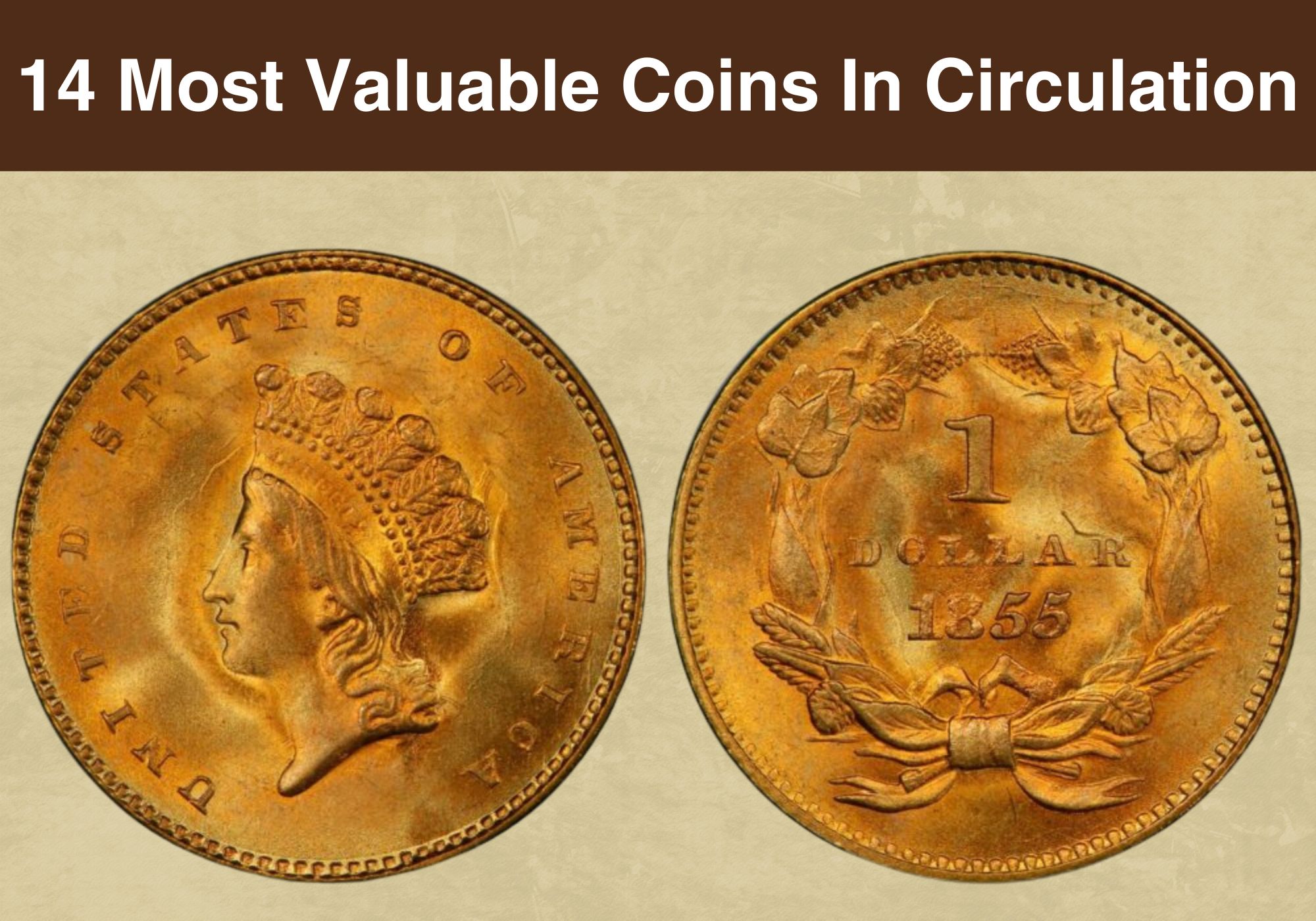 In many countries, a unit of their currency makes a pretty popular coin. Think of 1 Yen, 1 Franc, 1 Euro, or 1 Pound. But in the US, the 1 Dollar coin has never caught on because most people prefer dollar bills. So let's take a look at the most valuable dollar coins in circulation.
Most Valuable Coins in Circulation Worth Money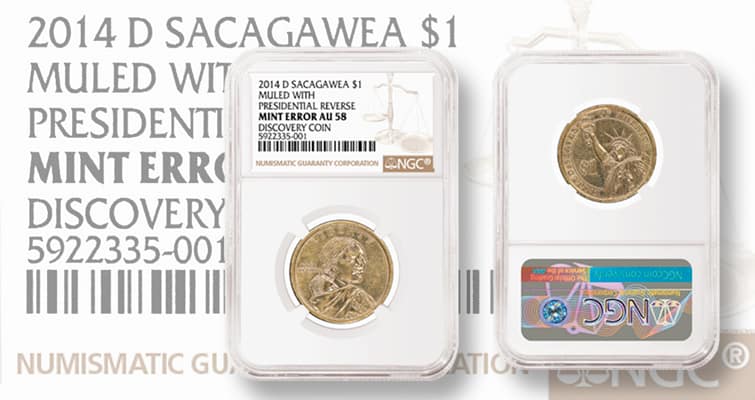 We'll start by reviewing the various types of dollar coins that have been minted in the US. In the early days, Americans used foreign currency, including colonial coins and Spanish Silver Dollars. The latter were eight-sided coins that could be cut into eight wedges called bits. US coins were eventually minted in silver and gold, with smaller denominations made of copper.
Year: 2014
Series: Sacagawea and Presidential Dollar
Mint Mark: Denver
Error: Sacagawea Obverse With Presidential Dollar Reverse
Grade: AU 58
Date of Sale: April 24th 2021
Price: $84,000
But even in the 1800s, the dollar coin was considered too cumbersome to use in everyday transactions. A dollar was a day's wage, but people preferred to travel with silver certificates worth a dollar each. These certificates were the original $1 bill, and they trained the public to trade with paper money. This habit seems impossible to break more than two centuries later!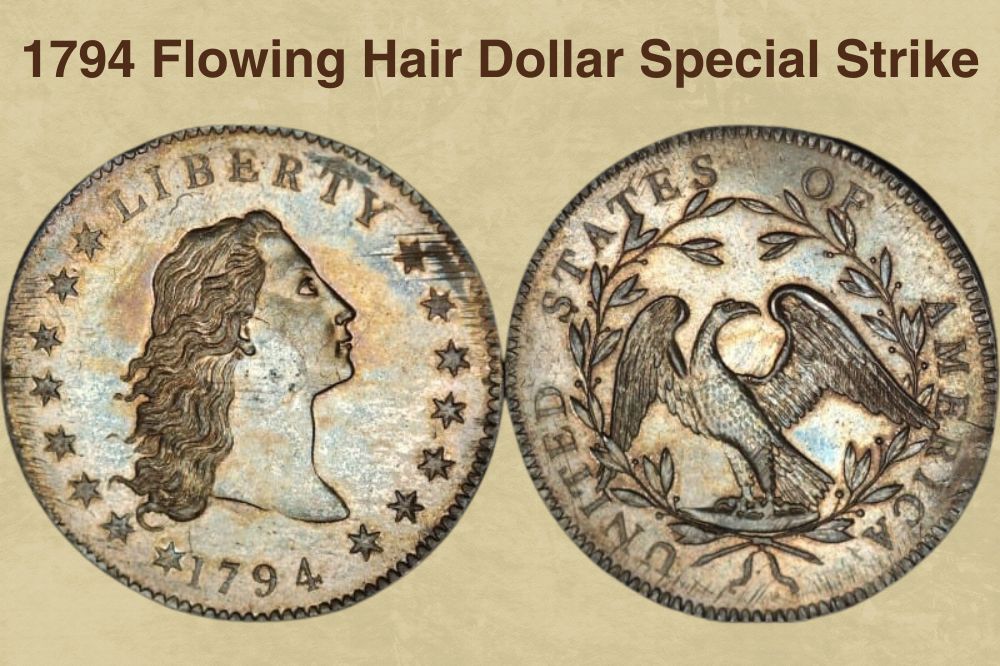 That said, the dollar still has an important enough role that it continues to be minted even though it rarely circulates. The coins are more popular as commemorative pieces or treasures for investment and speculation. To date, the US Mint has coined fifteen $1 series at 8 mint branches, ranging from 1794 to 2032. Let's find the most valuable dollar coins in circulation.
Year: 1794
Series: Flowing Hair
Mint Mark: None (Philadelphia)
Grade: SP 66
Date of Sale: 1st January 2013
Price: $10,016,875
Incidentally, the mint stopped making $1 coins in some years due to lack of demand, e.g. 1803 to 1836; 1904 to 1921; 1929 to 1933; 1936 to 1970; and 1982 to 1985. After 2011, the US Mint only made $1 coins for collectors. The first ever $1 coin was the Flowing Hair Dollar from 1794 to 1795. The coin showed Lady Liberty's head and neck with her billowing hairdo.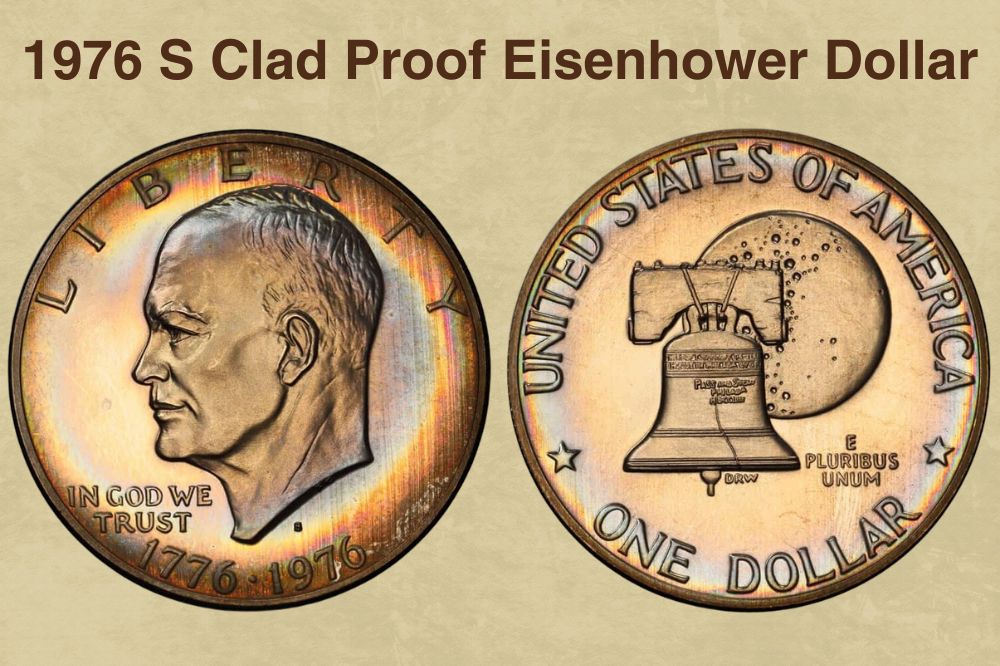 This was followed by the Draped Bust Dollar, which added a ribbon to Miss Liberty's hair and exposed a little of her dress and decolletage. They were minted until 1803. The fifteen $1 coins dated 1804 were actually minted in 1834 as souvenirs for Asian rulers. 19,000 Draped Bust Dollars were coined in 1804, but they were dated 1803 since no 1804 dies were made.
Year: 1976
Series: Ike Dollar
Mint Mark: San Francisco
Grade: PR 66
Date of Sale: 22nd September 2002
Price: $41,400
Until 1798, the reverse (tails side) of $1 coins had a scrawny eagle circled by an olive wreath. After that, they switched to the Presidential Seal where the eagle held a shield, banner, olive branch, and arrows, with clouds and stars above the bird. It's also called the heraldic eagle. For the record, $1 coins are silver except the gold ones from 1849 to 1889 and later clad ones.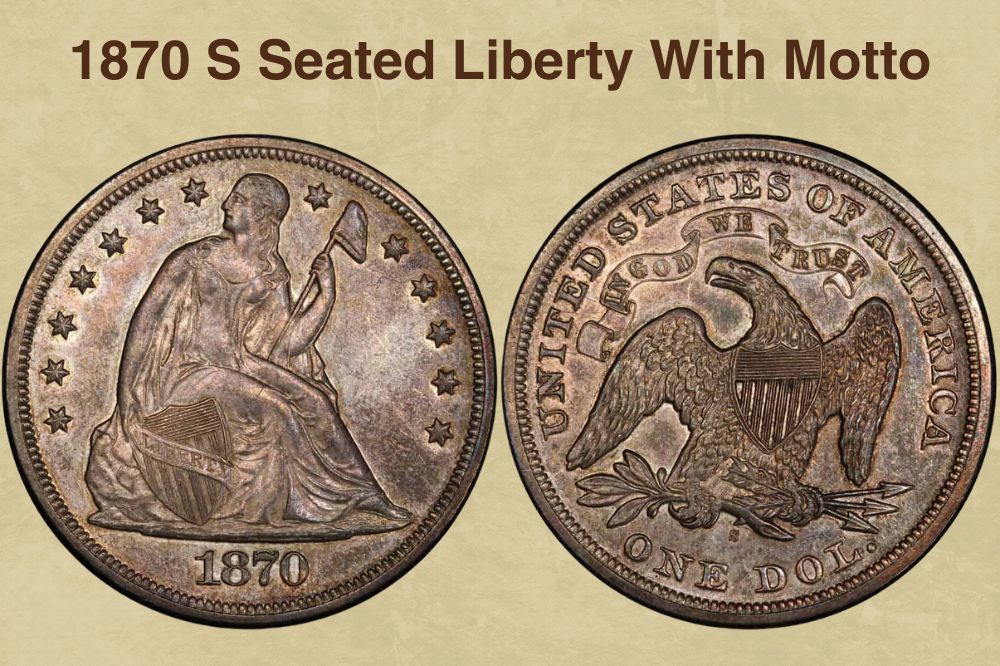 The clad coins were introduced in 1971, a mixture of copper and nickel. Also, most of today's $1 coins are copper coated with manganese brass (i.e. aluminum, manganese, lead, iron) but they have a gilded tone so they're described as golden dollars to distinguish them from older 22k gold dollars. We'll touch more on that later. For now, back to early silver dollar varieties.
Year: 1870
Series: Seated Liberty
Mint Mark: San Francisco
Grade: Brilliant Uncirculated
Date of Sale: 14th May 2003
Price: $1,092,500
Dozens of styles exist since dies were engraved by hand. They're still worth a lot today, but most were exported for profit so the mint stopped making them in 1804. As we said, $1 with an 1804 mint date were either struck in 1834 or from 1857 to 1860. But circulating $1 coins didn't resume until 1836. That year, Gobrecht Dollars were introduced and used until 1839.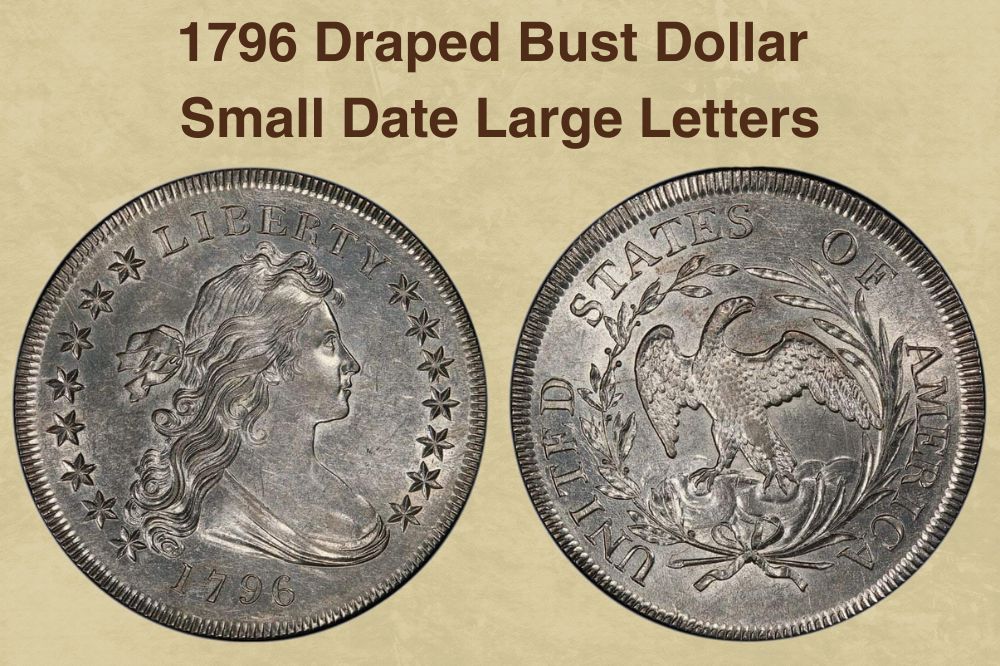 Gobrecht Dollars showed Lady Liberty sitting on a rock with a shield in one hand and a staff in the other. Her Phrygian cap hung off the end of the pole. The back of this coin had stars and a flying eagle. For reference, the Flowing Hair and Draped Bust Dollars were engraved by Robert Scot, the 1st Chief Mint Engraver. The Gobrecht Dollar was by Christian Gobrecht.
Year: 1796
Series: Draped Bust
Mint Mark: None (Philadephia)
Grade: MS 63+
Date of Sale: 15th November 2013
Price: $352,500
In 1940, he modified it into the Seated Liberty Dollar by moving the stars to the front and changing the eagle on the back into a perched bird with arrows, a shield, and an olive branch. This design remained until 1873 though an 1866 edit added the motto In God We Trust on a ribbon. From 1849 to 1889, the California Gold Rush introduced gold $1 coins to the market.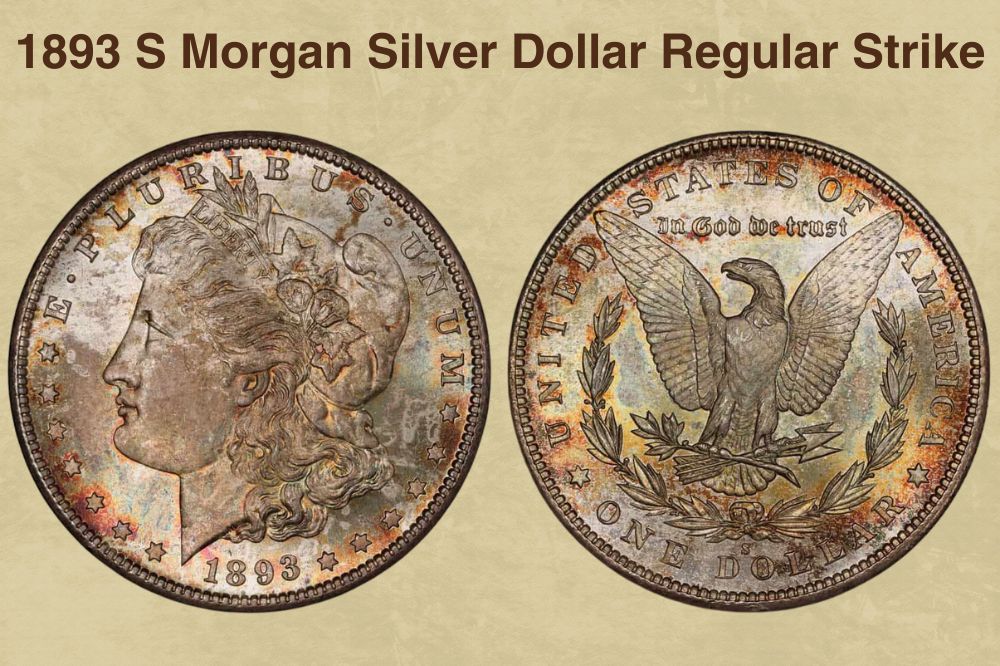 Both gold and silver dollars were infused with 10% copper to harden the precious metal and make minting feasible. The gold dollars had three designs – the Liberty Head (Type 1) from 1849 to 1854; the Small Indian Head from 1854 to 1856; and the Large Indian Head from 1856 to 1889 (Type 2 and 3). All were designed by James B. Longacre and had $1 in a wreath.
Year: 1893
Series: Morgan Dollar
Mint Mark: San Francisco
Grade: MS 65
Date of Sale: 21st May 2018
Price: $735,000
The Indian Head Gold Dollars were sometimes called Indian Princess and had two variations of a Native American feathered tiara on the obverse (heads side). The Liberty Head (13mm) had an olive wreath while the other two (15mm) were wheat and maple. Miss Liberty's tiara had Liberty inscribed on the headband for all three coins. The size was due to market rates.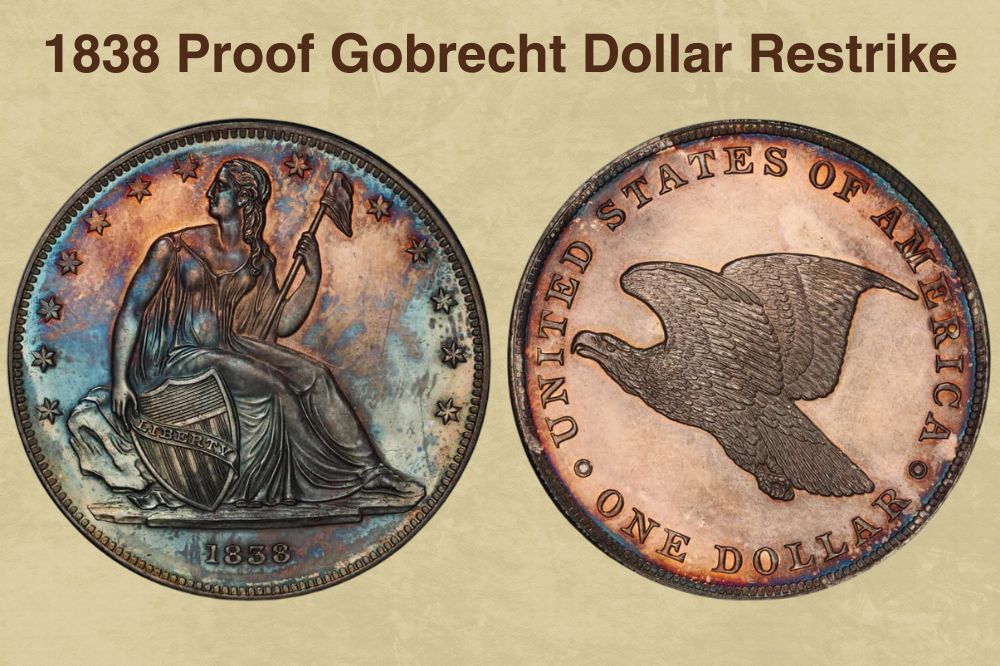 Because gold was more expensive than silver at the time, gold $1 coins were far smaller than their 1.5" silver counterparts. But both coins were minted concurrently, and from 1873 to 1885, Silver Trade Dollars were aimed at Asian merchants. The coin had Lady Liberty sitting on a sheaf of cargo and pointing at the sea. For local use, Morgan Dollars showed up in 1878.
Year: 1838
Series: Gobrecht Dollar
Mint Mark: None (Philadelphia)
Grade: PR 65
Date of Sale: 1st April 2008
Price: $149,500
On the Silver Morgan Dollar, the tails side featured the same elements, but the eagle's wings now pointed up. Meanwhile, Miss Liberty wore a Phrygian cap with maple and wheat sprigs peeking out. As for Trade Dollars, they were mainly for international transactions, so they only came back home after they were devalued and their melt price dropped below a dollar.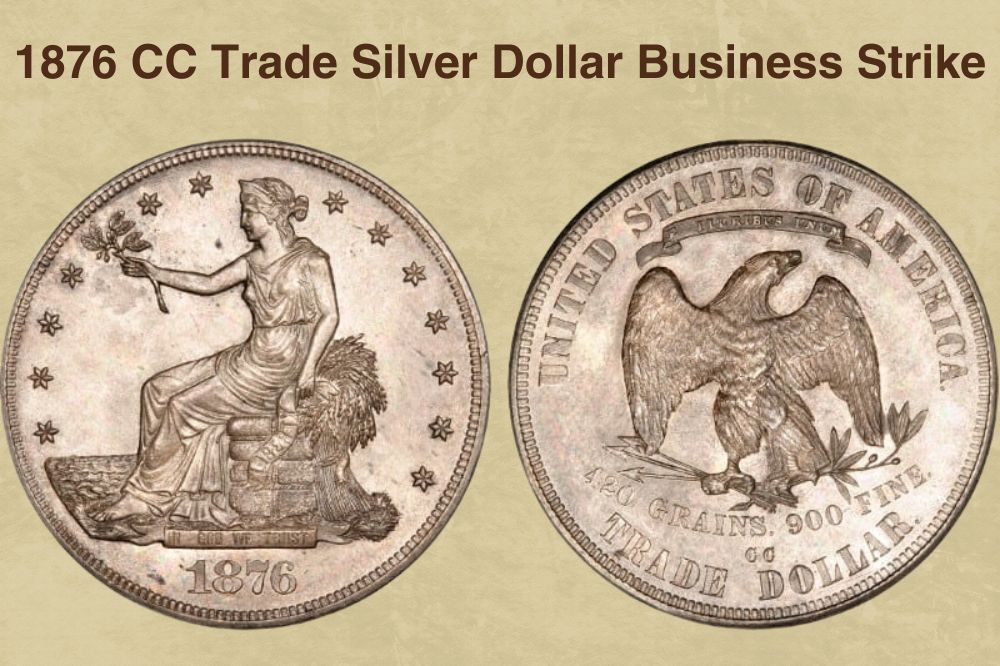 Trade Dollars were designed by William Barber, the 5th Chief Mint Engraver. The succeeding Morgan Dollars were by George T. Morgan, an assistant engraver brought in from England specifically for this task. His coins marked the first time a mint sculptor placed his signature on a US coin. He later became the 7th Mint Engraver, taking over from William's son Charles.
Year: 1876
Series: Trade Dollar
Mint Mark: Carson City
Grade: MS 66
Date of Sale: 1st April 1997
Price: $63,800
George Morgan had the novel idea to depict an American woman on his dollar. The earlier Draped Bust Dollar had been based on Ann Willing Bingham, but her features were shown in the classic Greek style. So Morgan asked Anna Willess Williams to pose for him, though she wanted her identity hidden. After five sessions, he sculpted her with softer realistic features.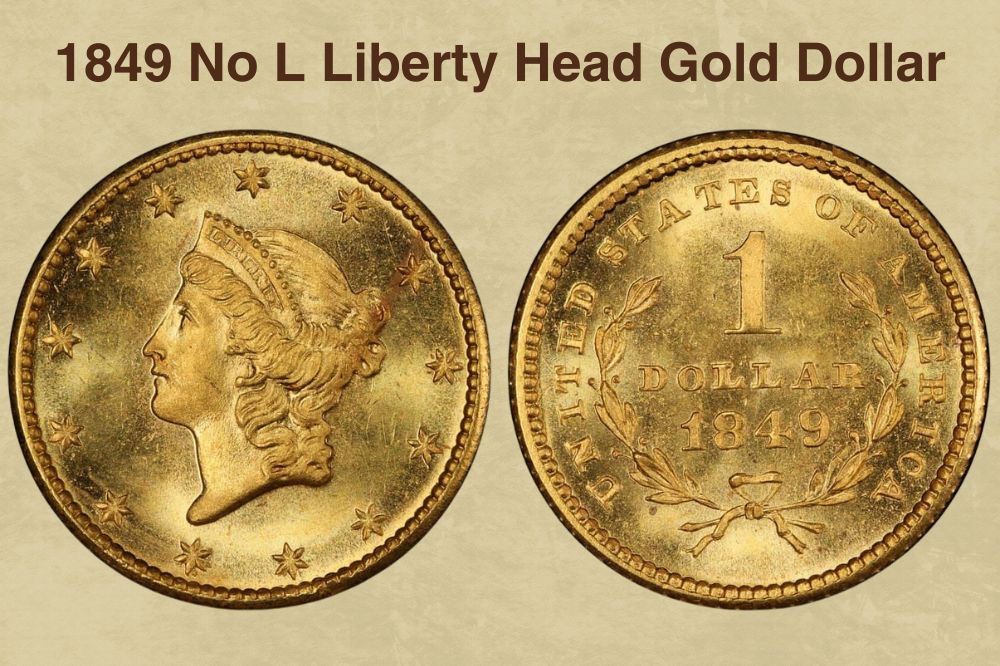 Also, since Trade Dollars were mainly spent in Asia, they had a higher silver content than the Seated Liberty and Morgan Dollars that circulated locally. The difference was 42 grains or roughly half a gram. Morgan Dollars were coined from 1878 to 1904. Two commemorative runs were minted in 1921 and 2021 to mark the treaties that formally ended World War I.
Year: 1849
Series: Liberty Head Gold Dollar
Mint Mark: None (Philadelphia)
Grade: MS 68
Date of Sale: 20th June 2007
Price: $69,000
For that same reason, the Peace Dollar debuted in December 1921. Like the Morgan Dollar before it, the coin bore its designer's initials, AF for Antonio de Francisi. He won a contest to sculpt the coin, using his wife Teresa as the model for Lady Liberty. She wore a tiara made of light and the back of the coin had a perched eagle with the inscription Peace beneath its feet.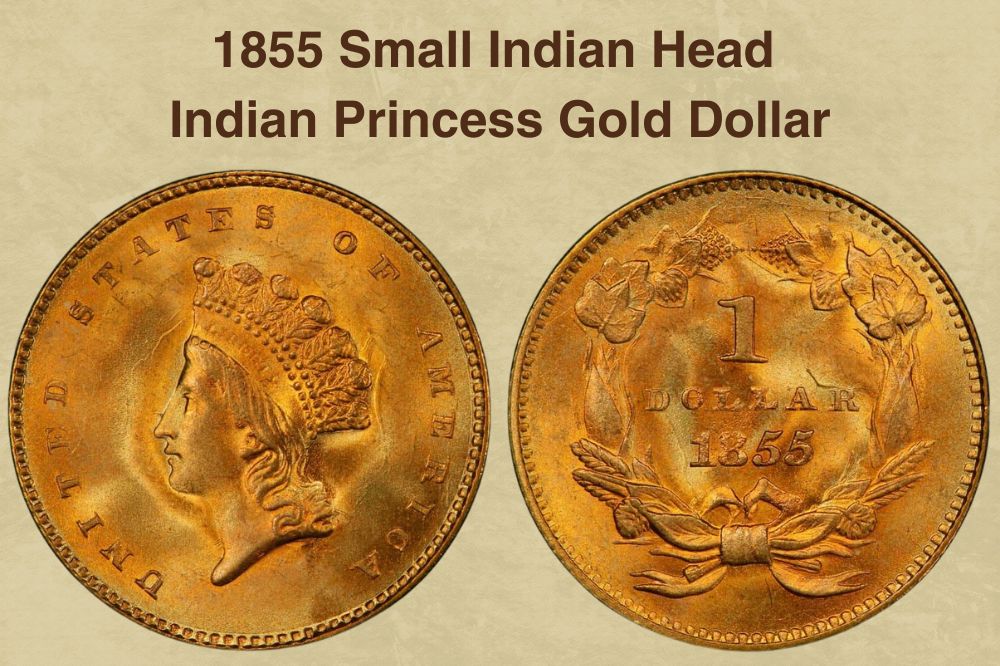 The Peace Dollar was minted from 1921 to 1928, stopped during the Great Depression, and resumed in 1934 and 1935. A lack of interest halted $1 coin production until 1971 when the Ike Dollar was introduced to mark the death of Dwight Eisenhower, the 34th US President. It was also the first clad dollar, with some in 40% silver and others in copper clad with nickel.
Year: 1855
Series: Small Indian Head / Indian Princess Gold Dollar
Mint Mark: None (Philadelphia)
Grade: MS 67+
Date of Sale: 28th August 2022
Price: $180,000
This composition was due to the spike in silver prices that caused the 1960s coin shortage. So Proof Ike Dollars were 40% silver and 60% copper while circulating dollars had 8.33% nickel and 91.67% copper. Ike Dollars were made by Frank Gasparro, the 10th Chief Mint Engraver. They had Eisenhower on the front while the back showed a bald eagle landing on the moon.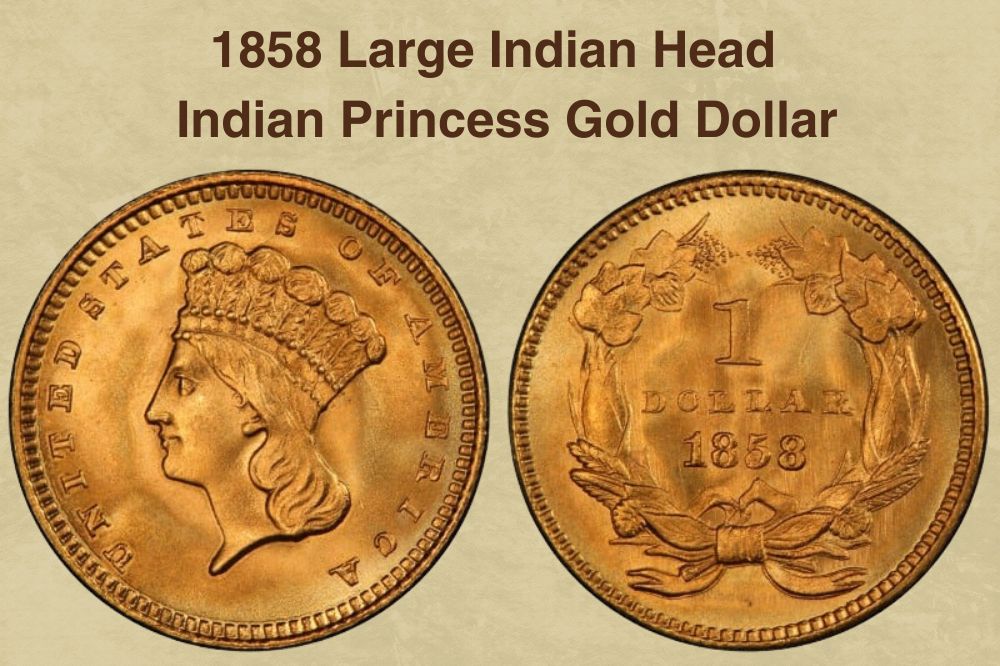 This reverse design mimicked the mission badge of the Apollo Moon Landing of 1969, the same year that Eisenhower died. But bureaucracy and politics stalled the coin's approval until 1971 when it finally went into production. The silver version was minted in both proof and uncirculated sets, marketed as Brown Ikes or Blue Ikes according to their packaging.
Year: 1858
Series: Large Indian Head / Indian Princess Gold Dollar
Mint Mark: None (Philadelphia)
Grade: MS 68
Date of Sale: 3rd January 2012
Price: $74,750
The public claimed $1 coins were too heavy to lug around, so in 1979, the mint experimented with Susan B. Anthony Dollars. At roughly 1″, they were much smaller, and they honored a noted suffragist. The coin was round on the outside with an eleven-sided rim on the inside. Like the Ike, it was a clad coin with a copper core coated with 75% copper and 25% nickel.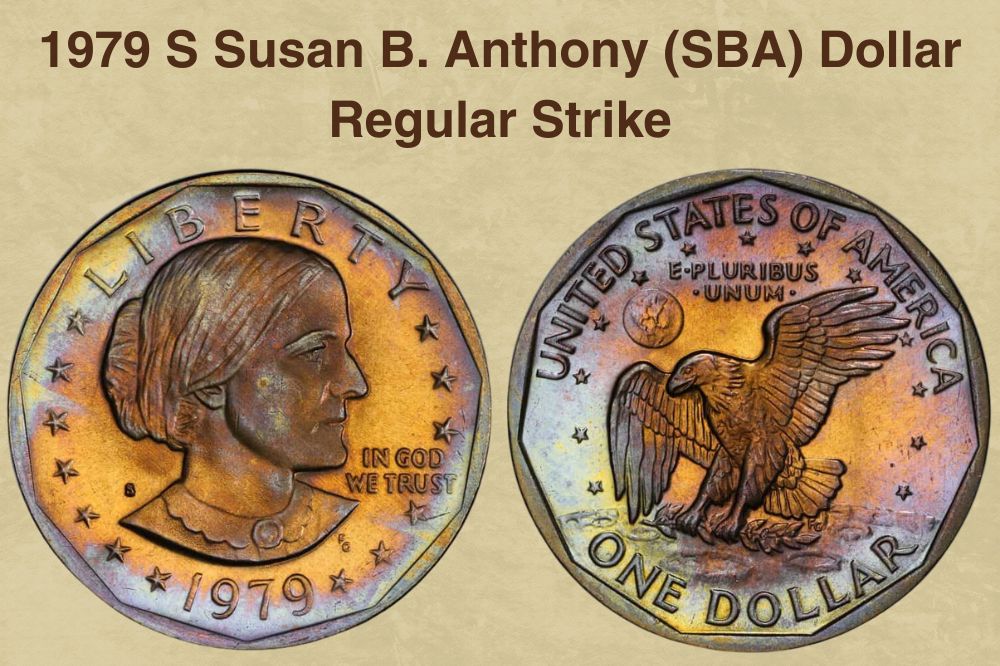 Unfortunately, its shrunken size meant lots of people mistook it for a quarter and ended up feeling duped, so it only lasted until 1981 with a memorial run in 1999. It was also the first time an American woman was celebrated on a coin. The feat wasn't repeated until the Sacagawea $1 from 2000 and the American Women Series of Quarters, started in 2022.
Year: 1979
Series: Susan B. Anthony Dollar (SBA)
Mint Mark: San Francisco
Grade: NGC Genuine
Date of Sale: 17th September 2021
Price: $15,000
In 1986, another $1 coin appeared, but it wasn't a circulating piece. Instead, it was a bullion coin with a $1 face value. Known as the American Silver Eagle, it features Walking Liberty on the obverse and a bald eagle with an olive branch on the reverse. The coin has 1 Troy Ounce of Silver and is minted every year for investors. Its obverse is from the Weinman Half Dollar.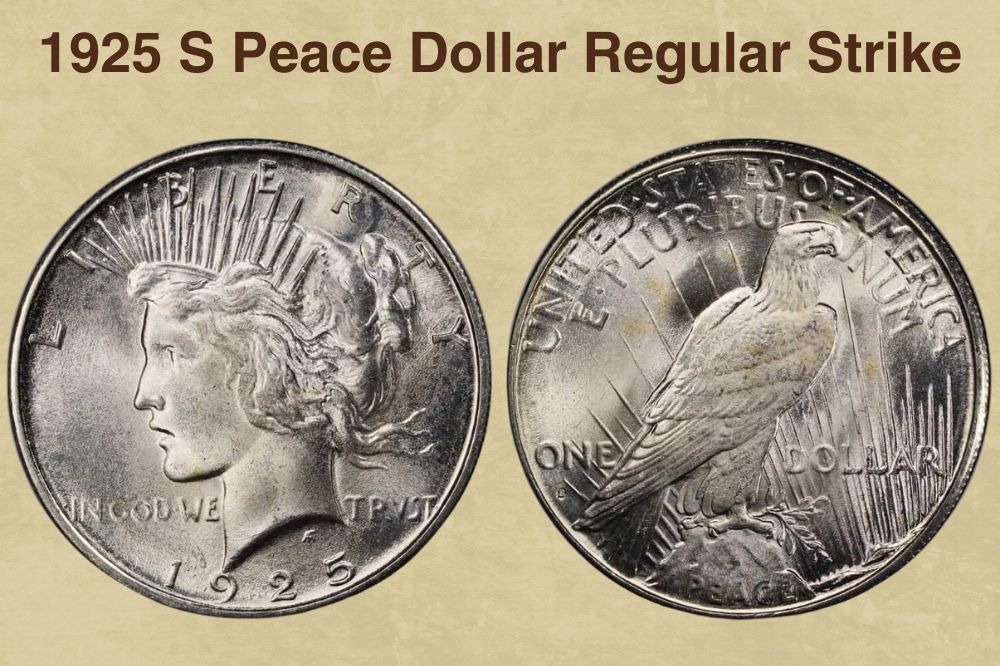 The year 2000 saw the return of circulating $1 coins. This time, it was based on a Native American heroine named Sacagawea. And it was golden rather than gold, with the top coat of manganese brass we mentioned earlier. It initially had a flying eagle on the back but later, from 2009 to 2012, the coin reverses celebrated various icons of Native American culture.
Year: 1925
Series: Peace Dollar
Mint Mark: San Francisco
Grade: MS 65+
Date of Sale: 28th August 2022
Price: $132,000
Another $1 coin that matched the Sacagawea Dollar was the Presidential Dollar Series, which started in 2007. It features every US President but they can only be honoured if they've been deceased for two years or more. Both these $1 coins have edge inscriptions in homage to the original gold dollars. Those had edge writing to prevent crooks from shaving off their bits!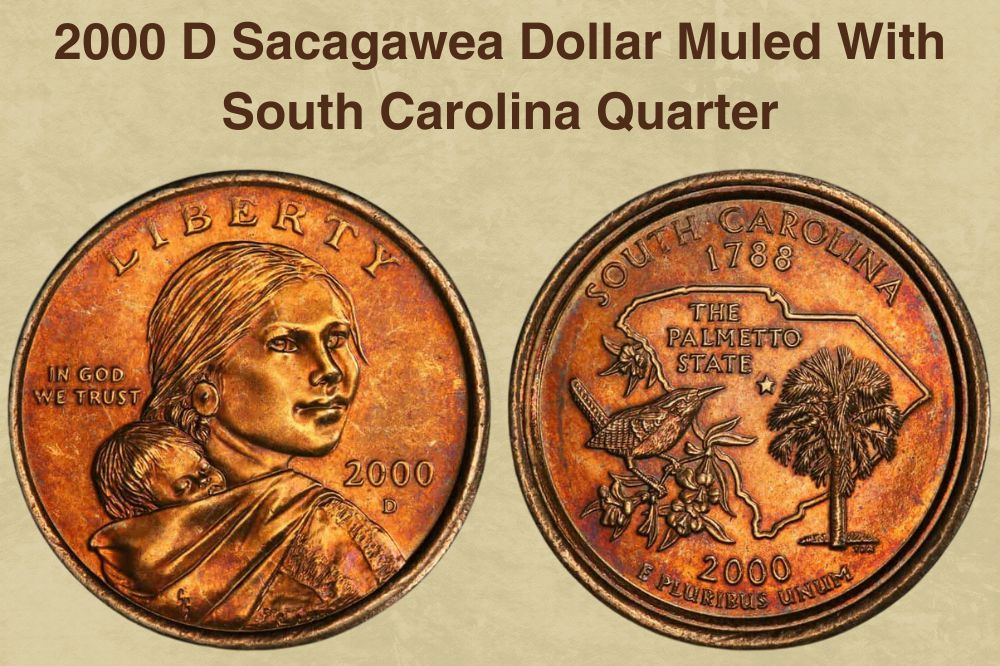 The Sacagawea Dollar was designed by Glenna Goodacre (obverse) and Thomas D. Rogers (reverse). The 2009 to 2012 reverses each have a different sculptor. Presidential $1 coins have various obverse designers while the Statue of Liberty on the back is by Mint Engraver Don Everhart. So far, 39th President Jimmy Carter doesn't have a coin because he's still alive.
Year: 2000
Series: Sacagawea and State Quarter
Mint Mark: Denver
Error: Sacagawea Obverse With South Carolina Reverse
Grade: MS 64
Date of Sale: 18th December 2022
Price: $66,000
We're now in the present day. Presidential and Sacagawea Dollars only circulated until 2011 with the rest being collectibles. But there's one more $1 series – American Innovation Dollars. An idea passed by Donald Trump, the 46th US President, the coins are intended for 2018 to 2032 and honor innovators from the 50 States, DC, and the 5 US Territories for a total of fifty-six.